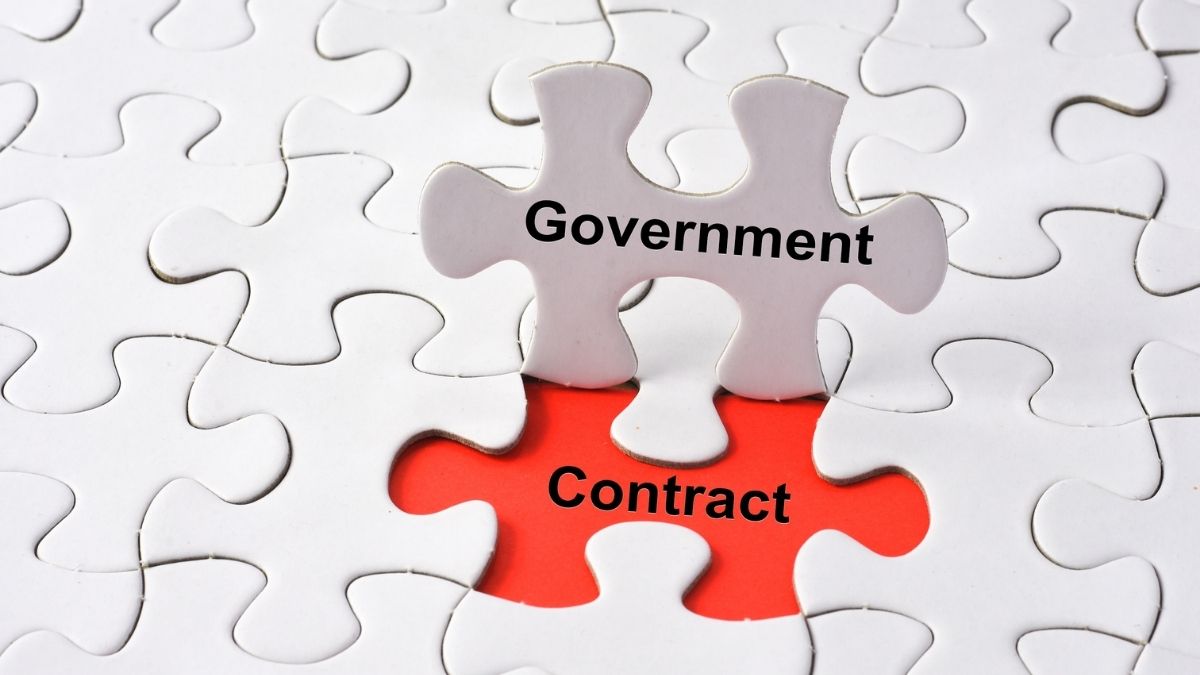 It is beneficial to your small business to learn how to obtain government contracts at the local, state, and federal levels. These contracts are preferred by small businesses because they pay well. In 2017, for example, the average federal contractor earned more than $100,000 per year.
Furthermore, federal contracts can be more easily integrated with your other projects and clients. You can either renew them or let them go once they've served their purpose.
Interested? Here's everything you need to know about government contracts.
What is a Government Contract?
This is a legally binding agreement between a contractor and a federal, state, or local government. These can include a wide range of services ranging from construction to IT and everything in between.
Can Any Business Get a Government Contract?
Government contractors are classified as small businesses. In addition, they must be registered as a government contractor.
There are two kinds of contractors: prime contractors and subcontractors.
Here's a link to get you started.
Why You Should Apply for Contracts with Government Agencies
To be accepted by federal agencies, your small business must follow certain labor regulations and laws. But that doesn't mean there aren't significant benefits to collaborating with a government agency.
Reliable Payments
Government contracts awarded to small businesses are well-paying and dependable. A small business can usually expect to receive its funds within 30 days.
Longer Contracts
To be sure, becoming a federal contractor is a difficult process. However, these projects typically last one to three years.
Tap Into A New Market
Small businesses are constantly looking for new clients. Entering the public sector allows you to expand and mature your business. There are new industry opportunities for small businesses in this area.
Stay Agile
As a contractor, it is easier to take advantage of upcoming contracts. Businesses can change jobs in the government faster than federal employees. Small business contractors are not as burdened by red tape.
These Are Easy To Land
The registration process takes time. It's a large task, but there are provisions in place to ensure a successful business. You must qualify, but some federal contracts are reserved.
How to Find Government Contracts
Before you can win federal government contracts, you must first find them. For federal government options, the Small Business Administration (SBA) is a good place to start. Of course, you can begin bidding on state and local projects as well. These are also looking for contractors.
Here are five effective methods for small businesses to locate them.
USASpending.gov
Start here if you're a small business looking for a big picture. You will be given an overview of the federal market.
Search The Web
Opportunities for subcontracting also exist at the local level. Lookup (state/county/city) procurement. Each may have a unique submission procedure.
Use Designations
Special designations and programs are available for some contract opportunities. Women-Owned Small businesses and Service-Disabled veterans are two examples. More information on award management can be found on the SBA's official website.
Ask An Expert
Technical assistance is available through consulting services. They can also assist with business readiness by sorting through the legal ramifications.
Use A Service
Other services connect small businesses with federal resources. They employ criteria such as keywords.
Continue reading to learn how businesses can create proposals.
How to Get Government Contracts (Federal)
There are requirements for government contract opportunities for small businesses.
Register Your Business
The first step is to register your company. Any government agency requires more than just your physical address.
Make Sure You Have Liability Insurance
This is required by government agencies. It defends against claims of losses, injuries, or damages.
Have the Necessary Documentation
Documentation is required for small businesses to be considered for federal business opportunities. Government buyers at the state and local levels have their requirements.
Employer Identification Number:
Regardless of your industry, you require one of these. To begin, you must have a valid taxpayer identification number. Set aside the time required to complete this in a single shot.
DUNS Number:
The Data Universal Numbering System is a database that can be searched. Assists prospective customers in learning about your company.
NAICS Number:
The North American Industry Classification number collects data on your company. It categorizes businesses based on their niche. It began in 1997 and was later renamed The American Industry Classification System. You will require a naics code.
CAGE Number:
Another number you'll need to find subcontracting and other opportunities with the federal government. There are five characters in the Commercial And Government Entity (CAGE) Code.
Business Size Information:
The Small Business Administration (SBA) maintains a set of standards for defining small businesses. These assist small businesses in qualifying for work such as "set-asides."
Prepare Your Proposal
A variety of metrics are important in this case. As in previous performance evaluations. In the Statement of Work requirements, explain how you will handle each step.
How to Get State Government Contracts
A small business needs to be aware of the differences between federal and state options. Remember, the lowest price on a bid is just one of the factors.
How to Get Local Government Contracts
The federal, state and local procurement processes are not standardized. Municipalities have their websites.
Here's a link to the world of federal contracting. There's also one for state opportunities.
How to Bid on Government Contracts
Before you begin bidding on government contracts, there is a distinction you should be aware of. Prime contractors work directly with the government.
Use the fedbizopps website to find work. Furthermore, through GSA schedules that include everything from paper clips to computers.
Contractors collaborate with subcontractors. They do not have a GSA schedule. They do, however, have their database. Here's how the bidding process works once small business owners have all of their documentation in order.
Find The Contract You Are Interested In
Once you've done that, make sure you stick to the rules. In other words, look into the RFP and IFB requirements. These will include a Naics code as well as any other documents that are required.
Make Sure It's Right For Your Business
Don't take on a project that is too large or in a different market.
Read The Guidelines and Follow Them
Keep in mind that any bid that does not fully comply with a government agency's submission guidelines will be rejected.
Look At The Closed Bid Info.
Reading these can provide you with useful information about what other vendors charged.
Tips on Getting the Perfect Government Contract
When it comes to winning government contracts, it is critical to bid on the right contracting offer. Here's how to find one that works for your specific business model.
Develop A Network
A contracting officer will conduct business with people he or she knows. Go to the pre-bid conference and ask questions. Attend industry gatherings.
Pay Attention to Details
Examine the RFP. For timelines and formats, check all of the boxes. Then double-check it.
Market Your Small Business
Look for government agencies that use your products and services. Introduce yourself and your company. Put your name on a list for agency releases. Excellent methods for obtaining government contracts.
Stay in Your Lane
Don't bid on projects with deadlines you won't be able to meet. And those that are incompatible with your offerings.
What are the easiest government contracts to get?
Janitorial projects frequently seek small business contractors. Painting and plumbing jobs can be small contracts that larger companies pass up. Don't forget that the federal government gives disadvantaged businesses about 10% of government contracts. Government contracts for women-owned businesses are included.'
Need help with our free SEO tools? Try our free Website Reviewer, Online Ping Website Tool, Page Speed Checker.
Learn more from business and read 10 Steps to Start and Build a Successful Business.