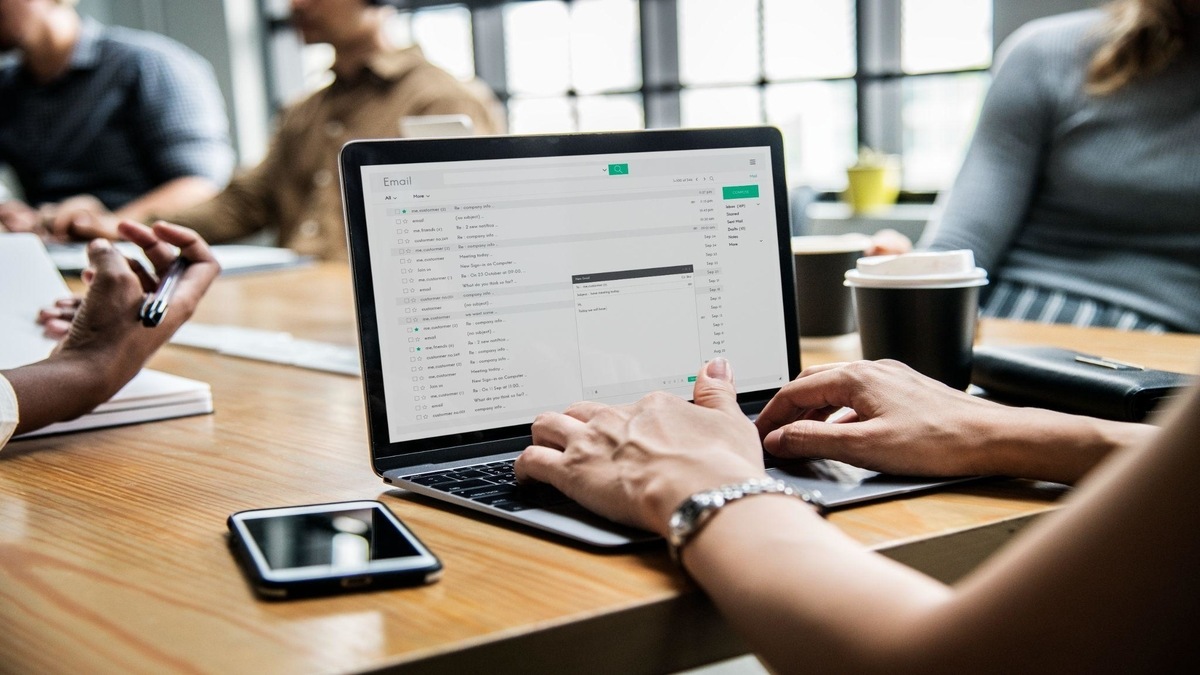 A sales email is an email that companies send to promote their offerings and drive revenue. While social selling is a hot trend today, email hasn't lost its touch, and 86% of professionals choose email as their preferred medium of communication. That's the reason why businesses have redirected their efforts towards sales emails, cold outreach, and follow-ups. The competition is tough, and if you want your email to cut through the noise, you need something more than all the right bits and pieces.
You may have the right CTA, a killer subject line, and an attractive opening line, but something is missing. If the problem is with the email format, you can take inspiration from a sales email sample.
To help you draft the best sales email you've ever sent, here are a few tips to get you started on the right path.
1. There's a good reason for writing and sending the email
On average, 100+ emails are received by an office worker, and most of them are ignored because they fail to make an impact.
When drafting a sales email, starting with the subject line is crucial, but you cannot stop there. Use the subject line as bait, lure your target audience to click and open the email, and then give them a good reason to keep reading until they've reached the CTA.
When you're writing and sending a sales email, you ask someone to give you their precious time. So, it would help if you made it worthwhile. Just as you wouldn't walk up to someone and start telling them your sales pitch, the same goes for sales emails.
If you're sending emails to a cold prospect, ensure to showcase your reason for reaching out to them. The email body cannot boast how amazing your brand or product is, but the focus should be on the recipient. Your sales pitch must demonstrate the value proposition of your product or service.
2. Keep the email informal and personalized
A mistake that most sales representatives commit is thinking that sales emails have to be fully professional and formal. Even though it might be the safest option, it is the most boring and generic.
When drafting the best sales email, remember that the recipient is human and so you can keep the tone casual and informal. A recent survey found that more than 60% of customers prefer salespeople who adopt an informal tone in their communication. Surely, this doesn't mean you will write your sales email using terms like Wassup or Hit me up but don't be scared of adding a humorous touch to your sales pitch. Also, ensure to address the recipients by their first name so that the email appears personal.
One of the reasons why humorous and friendly sales pitches work is the authenticity and genuineness of the pitch. It helps to establish in the minds of the recipients that you're truly willing to build a long-term relationship.
But don't get over-enthusiastic and start writing big chunks of email. Keep your email body short, use simple language, and explain the value proposition of your offerings to prospects how a friend would.
3. Don't be afraid to ask questions
Asking questions in sales emails encourages potential customers to engage with and even respond to cold emails. Of course, you have to ask the right questions, which can be determined by conducting user research, surveys, etc.
If you ask the right questions, your email or sales pitch will tickle the curiosity of your prospects and increase the chances of the recipients responding. It will make them feel engaged with your brand and make them a part of the overall conversation.
When you ask questions, ensure they're all related to serve the benefit of the prospects and truly intrigue them.
4. End the email with a clear CTA
So, you've got an attractive subject line, and the body content is interesting and easy to understand, but you've forgotten to add an impactful CTA. If this happens, your entire sales email would have been written for nothing, and your prospects will go through the entire email confused as to what to do next.
A CTA or call to action is meant to guide the prospects to take a desired course of action. It might be to join your subscriber's life, download a whitepaper, click your website link or make a purchase.
You must not make the mistake of giving your prospects too much information about your products or services so that they get confused and don't understand what steps they should take next. You must include just enough details in the email and encourage them to reach out to us, visit your website or schedule a meeting.
5. Include social proof
In today's digital age, people are more connected than ever, and there's a tendency to follow each other. If your brand is active across social media platforms, ensure to include all the social buttons in your email to let your prospects find out more about you. If you include a lot of social proof, it'll convince your potential customers to respond and not think twice about doing business with you.
Now that you know what you should do, keep in mind a few things that you shouldn't do when writing a sales email:
Don't include jargon or fill the body content of your email with technical terms that the reader cannot understand.
Keep the language simple and don't write too much because text-heavy emails make recipients feel overwhelmed.
Select a specific time to send emails, which will depend on the demographic of your prospects. For instance, working professionals don't have time to check personal emails during working hours. So, it would help if you choose a suitable time when your prospects are guaranteed to check their emails.
Remember to follow up a few times before giving up and moving on to another sales deal.
So, remember the tips mentioned above to draft the best sales emails ever.
Learn more from Technology and more about the 6 Best Free Email Generator Tools and Templates You Can't-Miss in 2021.