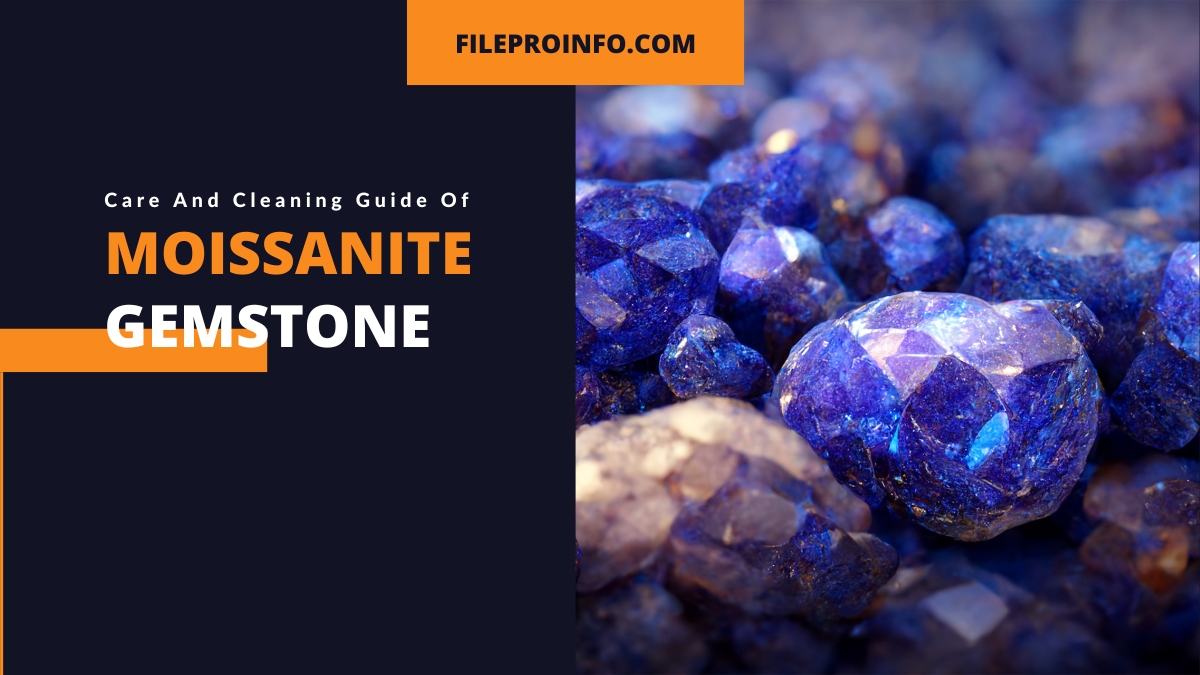 In 1893, a French Scientist, Henri Moissan, discovered moissanite, which has since been used in various applications. In the jewelry world, we have moissanite rings and other products people buy for different occasions. These moissanite jewelry products require occasional cleaning and care to maintain their beauty and shine. Therefore, it helps to ensure they are well kept for a lasting shine and brilliance.
Gemstones come in different shapes, qualities, and shades. However, each of them needs proper care, and moissanite is not an exception despite its good qualities. Some gems require sophisticated cleaning substances, while others require only soap, a soft cloth, and water. Therefore, it is important to study what each needs so that you do not damage them during cleaning.
Cleaning and Care of Moissanite Gems
Moissanite has diamond-like qualities, which is why it is a great diamond alternative. Today, many moissanite products are in the market because of this gemstone's amazing qualities. However, you will only get to enjoy them if you learn how to clean and maintain them from time to time.
Proper care and maintenance of your moissanite gemstone require the following:
Thorough Cleaning
Gemstones require daily care, and so does moissanite. This precious stone on your jewelry will attract lotions and oils to its surface. For that reason, regular cleaning is inevitable for a consistent shine. Where necessary, you may take it for professional cleaning on an annual basis.
Designated Storage
Keep your moissanite gemstone separately and especially in a lined jewelry box to prevent it from damage.
Standard Procedure to Clean Moissanite Gemstones
Unlike many other gemstones out there, moissanite does not require sophisticated substances to clean. All you need is warm water, soap, and a soft cloth. Here is what you need to do:
Mix mild dish soap in hot water and stir up the solution.
Put the moissanite gem in the solution and allow it to soak for a few minutes.
Remove the moissanite gem from the soap solution and scrub it gently using a soft cloth.
Rinse off the soap solution from your moissanite gemstone.
Gently pat down your moissanite gem to allow it to dry off. You can use a soft dry cloth to do so
Polish it for a shiny look and put it back in proper storage if you are not wearing it.
Things to know before When Handling Moissanite Gems
Each gemstone has specific qualities that make it stand out for specific use and application. Therefore, they will be beneficial in knowing how to handle and clean it from time to time. Here is what you should know about moissanite gemstones:
It is scratch resistant. Just like a diamond, moissanite is scratch resistant. It has a hardness of 9.25 according to the Mohs scale of hardness. Therefore, it is unlikely to suffer damage with soft scrubbing during cleaning. However, exercise caution at all times.
Chemical resistance. In some instances, such as washing your hands, you will not need to remove your moissanite jewelry. However, it is important to remove it when using hand sanitizers. Hand sanitizers have different harmful substances that can affect the glow of moissanite.
Safeguard Against physical damage. Remember to remove your moissanite jewelry before you do physical or manual activities. Still, you may need to remove your moissanite jewelry before exercising, swimming, showering, or cosmetics application.
Moissanite Cleaning Frequency. Although moissanite needs cleaning, it does not get dirty easily. However, you may need to clean and polish it once or twice every year. Most importantly, ensure you get a professional cleanup for a perfect shine and radiance for many years.
Avoid harsh cleaning agents. Moissanite is simple to clean. Therefore, avoid using expensive and harsh cleaners for the job. Strong chemicals such as those found in toothpaste will have a devastating effect on your moissanite gem.
Final Thoughts
Your moissanite gemstone will serve you as long as you clean and maintain it in good shape. The good thing is that it does not require sophisticated cleaning substances. Most importantly, it is cost-effective to clean it. Therefore, you will not miss an opportunity to do so on the grounds of cost. With this simple guide, your moissanite will remain in good condition.