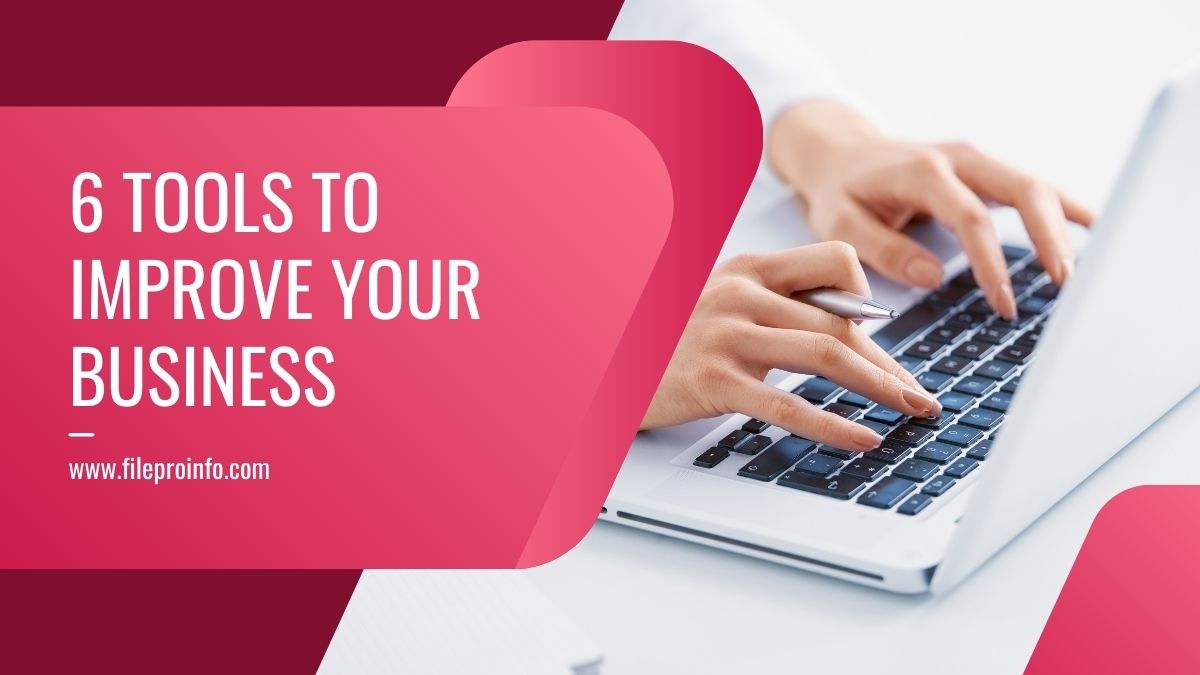 No matter your industry, there are tools and resources your business is missing. If you are looking for ways to improve your business, take a look at these six tools that can help:
1. Information Security Risk Assessment
Data is the key to a successful company. Unfortunately, the more sensitive your information, the more people out there who want to obtain it.
Every business needs to perform an information security (IT) risk assessment. Setting yourself up to know how your data is at risk for cyber security issues will allow you to know what types of data protection tools you need.
2. Content Management Systems
If your business doesn't have a content marketing strategy, you're missing out on a huge segment of customers. Content is the best and most affordable way to enhance your marketing tactics.
Content management systems are different avenues such as your blog, social media, or landing pages. Various systems can help create, manage, modify, and schedule content for public consumption online.
This could be from who hosts your website, like WordPress or Squarespace, or who automates your social media, like Hootsuite or Buffer.
3. Utilize a Chatbot
What's better than being able to serve your customers 24-hours a day, seven days a week? Regardless of where they are in the world, a chatbot can modernize your business and set your customers up with online support.
They help answer frequently asked questions, guide the customer through a purchasing process, or help to submit a support ticket.
This way, your staff can focus their time more on having one-on-one conversations with customers to help build revenue.
Plus, chatbots can capture crucial client information to add to email lists or CRM funnels.
4. Email Automation
Over 4 billion people use email around the world. An effective email campaign or funnel can generate new customers or build loyalty with existing clients. But it also can be time-consuming.
Thanks to effective automation tools like Mailchimp and Constant Contact, you can create emails that will generate based on what a customer does. You can generate automatic emails for when:
Customers purchase from your website
Abandon their carts
Joined a virtual event you hosted
Are a part of a loyalty program
Signed up for an online class
You can get incredibly targeted with action steps or information you want to send your clients. Set it and forget it. The automation will take care of the rest so you can focus on other tasks for your business.
5. Project Management Software
As your company grows, so will the workload. Having a seamless way to manage all of your projects improves productivity and promotes efficiency. You can delegate timelines and see where a project is at currently.
You can also collaborate with different departments, keeping your entire company in the loop.
6. Video Conferencing
All of us likely wish we had invested in Zoom's stock before the pandemic hit. COVID-19 took every business to a new virtual level. Companies around the world needed to adapt to stay afloat.
Video conferencing is now more important than ever for every type of business. Not to mention, it's cost-effective.
Instead of having an office, you now have the option to keep employees remote. This opens up doors to having quality employees from anywhere around the world.
Video conferencing platforms also allow you to network with different companies and influencers that would benefit growth.
Lastly, looking to expand the services you provide can require your company to think outside the box. Offering online courses, remote conferences, or Livestream seminars can set you apart by offering more than your competitors.
Concluding Thoughts
Enhancing your business starts by taking a look at where the gaps are. Think about the ways your business isn't efficient. From there, start researching tools and resources that could fill the gap.
But it starts by doing a proper analysis of your company as a whole. As a starting point, look to your employees and customers for feedback. 
Learn more from the business.