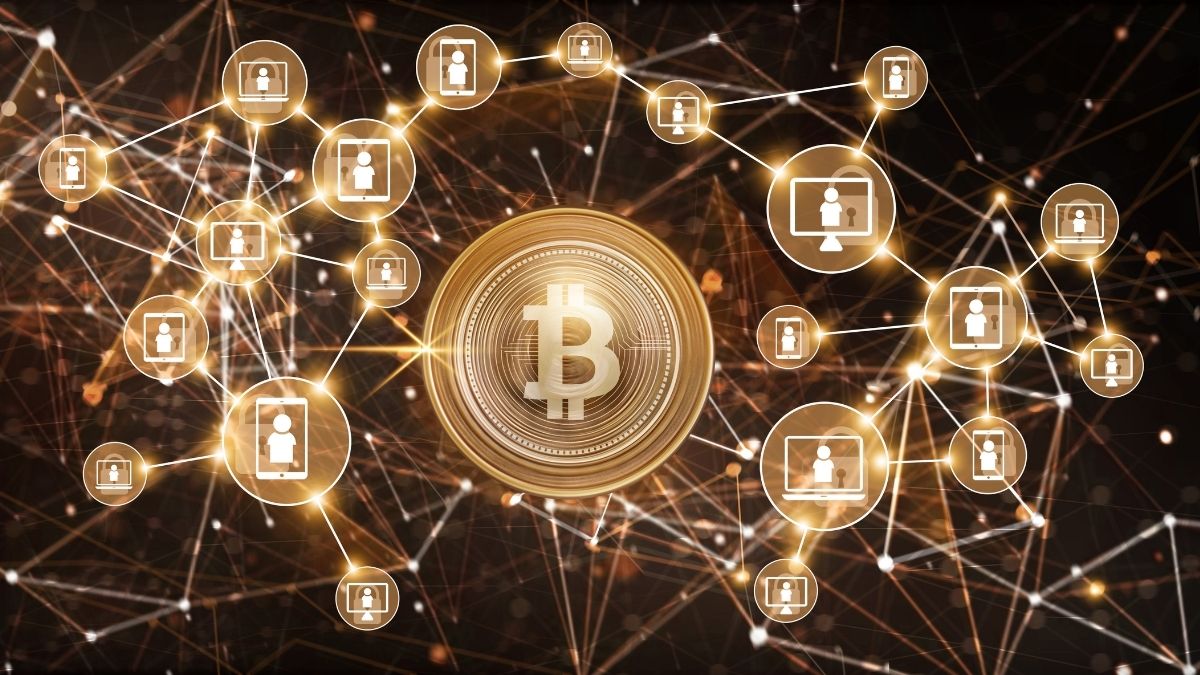 The cryptocurrency revolution will not come to an end for a long time. And, in order to reap the benefits of this revolution, global corporations are investing heavily in blockchain development. However, dealing with cryptocurrency and bitcoin is much easier, but users are confused about blockchain wallets.
Many people are concerned about finding a suitable blockchain wallet for storing valuable cryptocurrency assets. A number of questions may arise in your mind, such as, "What exactly is a blockchain wallet?" Is it safe and anonymous? Why is blockchain development necessary? and so forth.
In this blog, we will answer these questions as well as demonstrate the benefits of blockchain wallets. So let us get started.
What Exactly Is a Blockchain Wallet?
Blockchain wallets are regarded as an important aspect of the blockchain industry because they facilitate the exchange of funds for users. Blockchain wallets are virtual or digital wallets used to store bitcoins or other cryptocurrencies.
Blockchain wallets, in general, function similarly to bank lockers for cryptocurrencies. They display the account balance, ICO Tokens, Bitcoins, or other vital digital payment solutions to users.
To summarize, a Blockchain Wallet is a type of software program that stores the unique identity of digital currencies. The blockchain wallet facilitates the transfer of funds between different parties by providing top-notch security.
What Does A Blockchain Wallet Mean?
Blockchain wallets are more user-friendly. Anyone can get started with blockchain wallets by simply downloading them onto their smartphones or other mobile devices. However, if you are going to create a feature-rich blockchain wallet, you must first thoroughly understand how it works.
After installing a blockchain wallet, the user receives an auto-generated public key, also known as a public address. Users can distribute the public key to those from whom they wish to accept payment.
Aside from that, the user will receive a private key, which is a critical component in the operation of a blockchain wallet. Users cannot take the risk of disclosing private keys. If he does, he will lose all of the cryptocurrencies he has in his wallet.
Furthermore, if a user wishes to transfer wallet ownership to someone else, he must ensure that the private key and public address are perfectly matched. Aside from that, all transactions made with a blockchain wallet are completely encrypted. As a result, concerned parties' wallets reflect real-time changes in wallet balance.
Read 8 Things to Try If Your Business Growth Has Stagnated.
Ways to secure a blockchain wallet
It is quite common to secure a blockchain wallet with private keys and public blockchain addresses. Aside from that, there are several other important security features that will strengthen the security of a blockchain wallet:
Password Protection
A strong password is a must for securing a blockchain wallet.
Two Way Authentication
To secure user access, a blockchain wallet should support a two-step verification process.
Email Verification 
Check to see if the blockchain wallet has an email verification feature for payment confirmation. This feature can be enabled when configuring the blockchain wallet.
Remarkable Benefits Of Using Blockchain Wallets
Blockchain, which was first proposed in the 1990s, became a worldwide sensation with the introduction of Bitcoin in 2009. Since then, it has been used in a variety of industries to investigate new avenues for implementing successful use-cases. IBM, Facebook, Microsoft, and Walmart are just a few of the well-known companies that have successfully harnessed the power of bitcoin. In this section, we will highlight some of the most significant advantages of blockchain development:
Assurance of High Security
Because they know little about protocols, the majority of customers are skeptical of using blockchain-based digital payment solutions. As a result, users must rely on wallet providers to improve the security of their blockchain wallets. As a result, it is the responsibility of blockchain wallet providers to raise client awareness of blockchain wallets.
People are afraid of having their wallets hacked by cybercriminals, in addition to being unaware. Another reason to be concerned about financial fraud is that users can easily become entangled in them due to carelessness. Statutory warnings, double checks, and mail or SMS receipts can sometimes keep blockchain wallet users up to date on every legitimate transaction.
Freedom From Currency Conversion Hassles
When dealing with international remittances, one must contend with currency exchange rates that vary by country. However, by using bitcoin wallets, you can avoid the hassle of having to receive and convert at different stages because it pays on a standard pay scale.
Aside from that, there are no delays in sending or receiving payments due to currency conversion. Furthermore, bitcoin wallet transactions do not incur any fees, making currency exchange simpler and more cost-effective for users.
This is how a blockchain wallet frees users from the hassles of currency conversion.
Easy To Use
A customized wallet is very convenient and simple to use because the user can manage multiple cryptocurrencies by prioritizing specific features. You must specify the colors that will allow the user to easily understand everything.
This customization is critical in creating a user-friendly interface that increases platform interaction. Furthermore, customization as a USP allows the admin to target the user's attention span and make changes accordingly.
Concluding Lines
I hope you now have a better understanding of blockchain wallets and their functionality. The primary benefit of using a blockchain wallet is the assurance of security provided by private keys. Furthermore, it facilitates fund transfers by utilizing various public wallet addresses.
Need help with our free SEO tools? Try our free Plagiarism Checker, Paraphrasing Tool, Article Rewriter.
Learn more from technology and read Blockchain – Where Are We Going?