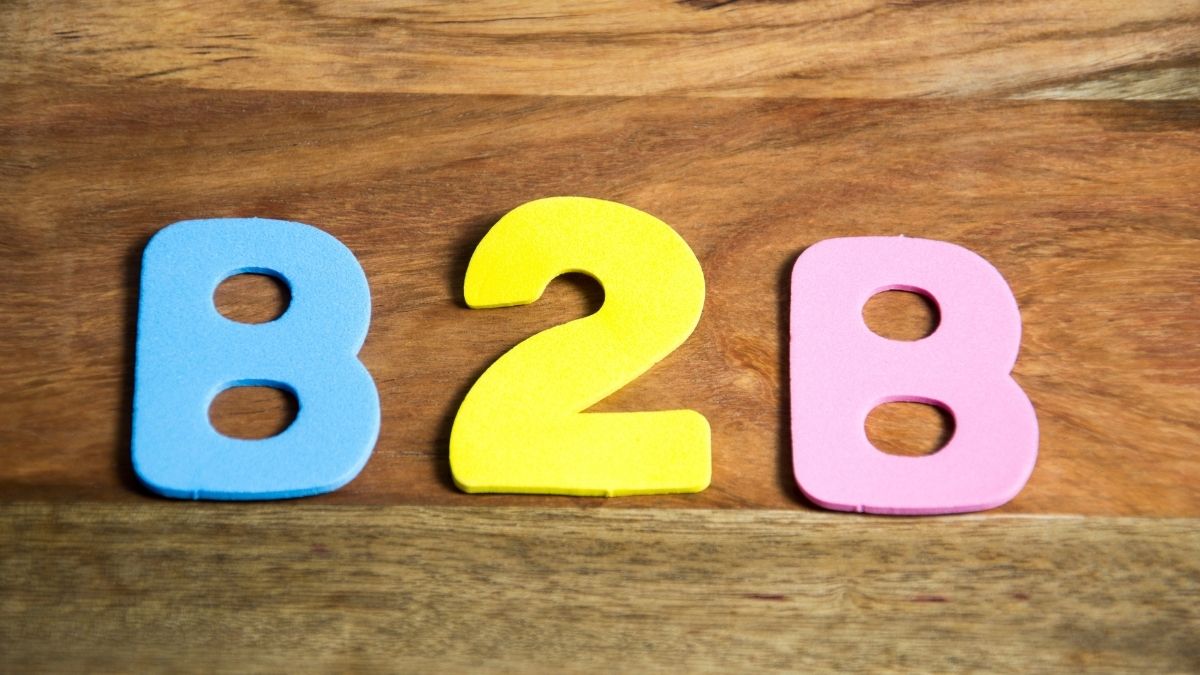 It should come as no surprise that B2B customers, like the rest of the world, look for products and services online.
In fact, search engines are used by 87 percent of B2B enterprises to find new content.
If you want to reach the typical B2B buyer, you must be visible on relevant search engine results pages (SERPs).
While SEO can get you to page one, Google Ads are a great way to supplement your organic presence – especially in highly competitive results.
Challenges In B2B Advertising
When it comes to setting up and optimizing B2B Google Ads campaigns, marketers face a number of challenges.
To begin with, B2B keywords are expensive due to the high level of competition.
Furthermore, niche markets (typically B2B) frequently have low search volumes for many of their primary keywords.
When combined with low conversion data, Google's algorithms may not have enough data to 'learn' from.
Furthermore, because most B2B products and services have a long sales cycle, it can be difficult to attribute the true impact of Google Ads to your bottom line.
9 Tips For Better Performing B2B Google Ads Campaigns
Whether you want to increase traffic to your website, raise brand awareness, increase leads, or launch a new product, these Google Ads tips will help your campaigns reach the right audience and achieve your goals.
1. Hunt For Goldilocks Keywords
Finding "Goldilocks" keywords, that is, keywords that are neither too expensive nor have insufficient search volume.
Here's how it works:
To generate more traffic, look for broad keyword themes that aren't too broad. To map out keywords, use a keyword planner tool. Look for words with a reasonable average monthly search volume, then examine how competitive they are, as well as the low and high bid ranges. You may have the ideal keyword, but if it is prohibitively expensive, it will blow your budget out of the water and jeopardize the long-term viability of your campaign.
When selecting keywords, keep keyword intent in mind. Google respects intent, so rule out ambiguity and focus on who might be searching for these keywords.
Make some keyword lists. While some recommend that keyword lists contain 20-30 keywords per ad group, this may result in your daily budget being depleted too quickly and is unnecessary if your keywords are well-targeted. In fact, five carefully chosen keywords per list are sufficient.
2. Check Out The Competition
It is always a good idea to conduct a competitor analysis to determine which search terms your competitors are investing in.
This way, you'll have a better understanding of your competition and alternatives, and you'll be able to capture their search terms with targeted bidding.
3. Know When It's Okay To Be Negative
Negative keywords are essential when it comes to optimizing your Google Ads for B2B campaigns.
Why? They keep your ad from being seen (and clicked on) by people who are not in your target audience.
They also ensure that your ad is only shown to people who are interested in your industry niche.
If you sell health insurance, for example, your negative keywords could be other insurance products that would waste your click budget, such as business insurance, life insurance, car insurance, and so on.
There is also a list of commonly used negative keywords to assist B2B marketers in avoiding unqualified clicks from job seekers, investors, and information seekers.
Jobs, employment, recruiting, intern, free, resumes, salary, definition, example, what is, training, diagram, association, research, and many more are examples.
Read The Top 10 Business Advantages of Content Marketing.
4. Test And Test Again
Testing, like everything else in digital marketing, is necessary to get the most out of your campaigns. Testing the effectiveness of combining campaigns versus segmenting them will provide more data for Google's algorithm to learn from.
5. Diversify Your Mediums, Customize Your Audiences
Use Google Display, Discover, and YouTube to create custom intent audiences based on websites and search terms.
This allows your ads to reach a specific group of users who are searching for the keywords relevant to you and allows your campaigns to run on potentially less expensive mediums.
6. Try Catch And Release Remarketing
Another approach is to use a small number of expensive keywords to drive high-quality traffic to your website.
After that, place them in tailored remarketing journeys on less expensive mediums (such as Google Display, remarketing campaigns) in the hopes of converting them later on.
7. Really Customize Your Landing Pages
It would be a travesty to lose hard-earned clicks and potential leads due to a poorly designed landing page after putting in so much effort to fine-tune your Google Ads campaigns.
Invest in a specialized landing page that corresponds to the user's search query, has a compelling, emotive offer, and only one call-to-action.
If you have multiple campaigns for different products or services, each one should have its own landing page. In other words, do not direct your visitors to your home page!
8. Let Lead Quality Be Your Guide
Once you've set up your campaign with your carefully chosen keywords and your leads begin to arrive, it's critical to monitor the quality of your leads per keyword.
If it is clear that keyword A generates higher quality leads than keyword B, you can confidently focus your attention, ads, and additional keywords on keyword A themes.
This can assist you in directing traffic in the right direction.
9. Mine That Data
When measuring ROI, rather than focusing solely on what Google Ads attributes to the campaigns, it is important to use data correlation to get a bigger picture of whether your campaigns are adding value or not.
If you notice an overall increase in conversions after a few weeks of running your campaigns, you can attribute this to your Google ads efforts.
Conclusion
I wish I could say that setting up Google Ads for B2B leads is a one-and-done task!
However, once you've refined your B2B Google Ads campaigns into a results-producing machine, you must continue to manage your account.
Check-in on your campaigns on a regular basis, and use click-through rates, conversion data, cost per click, and best-performing ads to constantly optimize your campaigns and budgets.
As a result, you will be able to successfully support your overall B2B marketing objectives.
Need help with our free SEO tools? Try our free Website Reviewer, Online Ping Website Tool, Page Speed Checker.
Read: