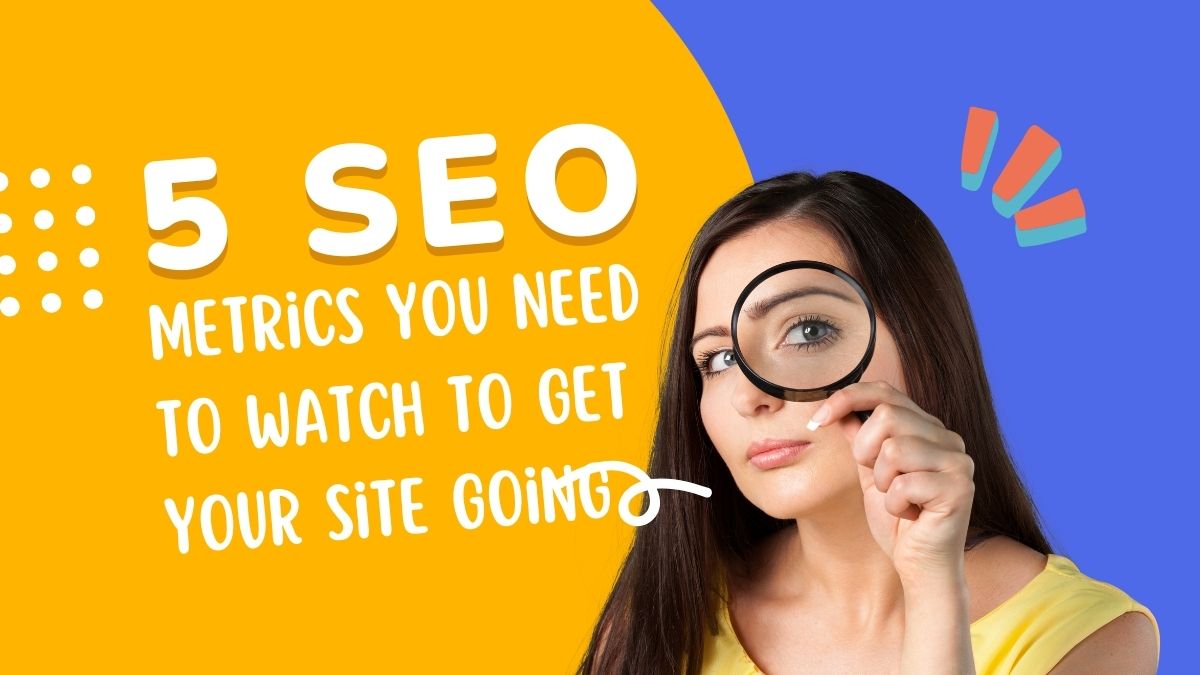 The value of SEO for modern businesses and blogs is hard to undervalue. With a wise search engine optimization strategy, it becomes possible for brands to get out there and finally reach their target audiences. When used right, it can become one of the key drivers of sales and success. And, it is crucial for student startups and blogs.
When launching a business website or a blog while still in college, chances are that you won't have a large budget for promoting your site. That's where SEO can become a game-changing tactic.
It can take a bit more time for an inexperienced person to achieve significant results with the help of SEO. Thus, as a student, you may even want to find someone you can ask "please, write an essay for me" in order to ease the academic load and keep your grades high while you will devote 100% of your focus to SEO. But, where to start? To help you get your site going, we've gathered the top five most important metrics that you will have to keep an eye on!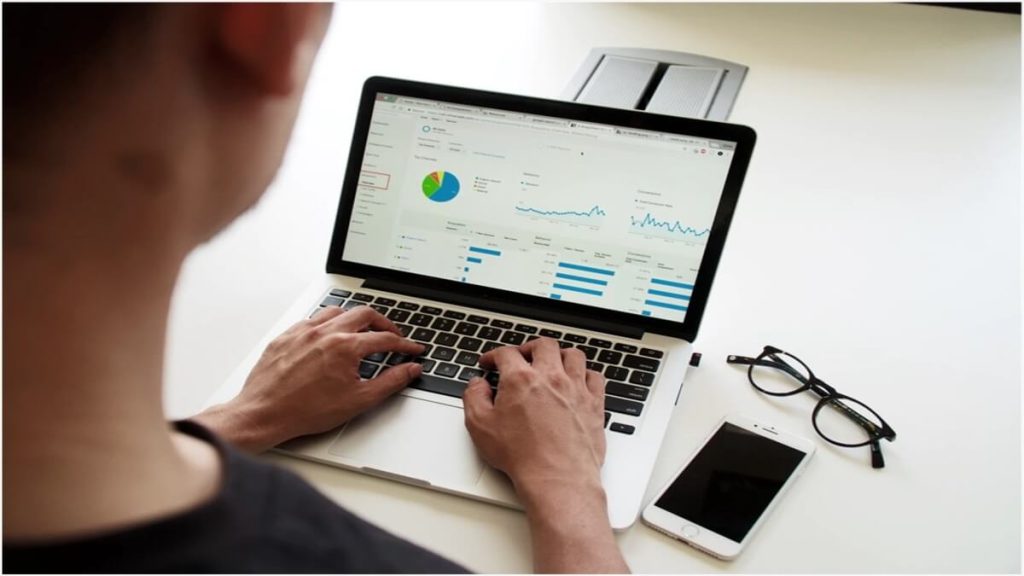 1. Organic Search Traffic
Driving organic traffic to your pages is the key objective of SEO. This basically means that, in their SEO efforts, student bloggers and entrepreneurs have to focus on helping their target audience find them on the web and make them want to visit their site. Respectively, organic search traffic is the first and the most important metric to watch.
Keeping an eye on this indicator will help you objectively assess the success of your SEO strategy. If the amount of traffic goes up, you are on the right track. If it decreases or stays unchanged, that's a clear sign that you need to change your approach.
To track the amount of traffic, experts recommend using specialized tools. One of the best tools out there is Google Analytics. With its help, you can see how many visitors are coming to your site, where they come from, and even what they do on each page. Also, this tool enables you to compare your SEO stats across different periods to see what dynamic is there.
2. Keyword Rankings
While organic search traffic shows you how successful your SEO efforts are, the next metric is needed for aligning your content with your target audience's queries. Keywords are used to help users find your content on the web. And keyword rankings indicate how popular a particular keyword is.
In terms of SEO, selecting the right keywords is the key to success. At the same time, it is worth noting that popular keywords are changing rapidly. That is, if you want to stay ahead of the competition, you have to keep an eye on the changing keyword trends and leverage them to get your site going.
There are many tools for tracking keyword rankings. Namely, some of the best ones that students can use include Ahrefs, SEMRush, Google Ads, SE Ranking, and similar.
3. Click-Through Rate
The next metric all students need to monitor is click-through rate or CTR. Typically, CTR is used to measure the success of PPC campaigns. However, industry experts recommend using this metric for SEO as well. This is a common SEO tip you can hear from the pros.
In a nutshell, CTR is used to track the number of clicks users make when they are visiting your site. The reason why it is so important for SEO is that this indicator helps assess how effective your pages are – how many impressions and activities they can get from visitors.
The best way to track the performance of your pages is by using Google Search Console (GSC). This tool is widely used by SEO experts. But, it is intuitive enough to be used by students too. So, be sure to give it a try!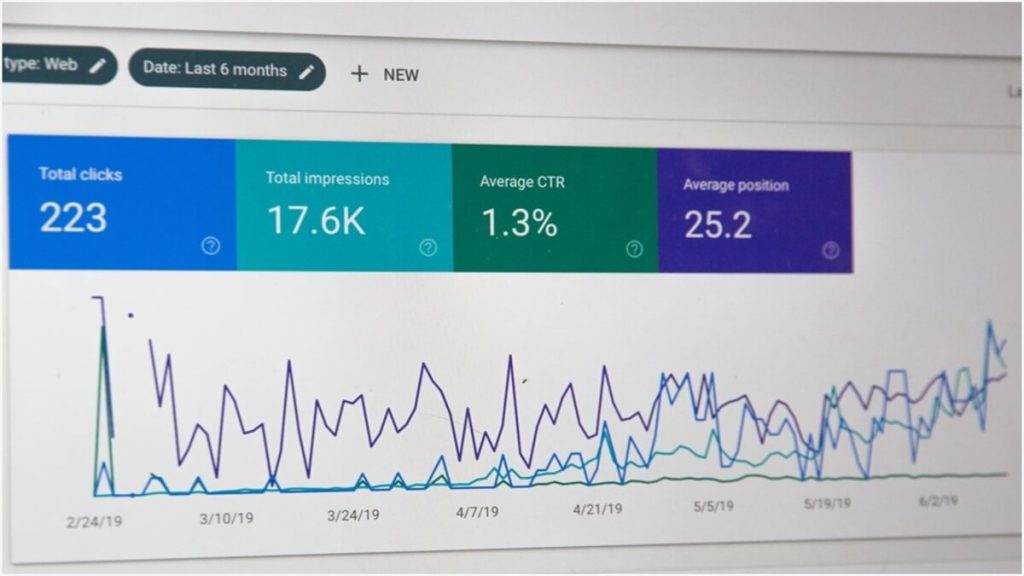 4. Organic Conversion Rate
What is the main purpose of your SEO? If you are a young entrepreneur, chances are that you are trying to drive more traffic to your website in order to encourage your visitors to contact you or make a purchase. If you are a student blogger, the purpose can be to gain more views, shares, likes, or encourage your readers to subscribe. But, one way or another, there is always some goal behind one's SEO efforts.
By tracking the organic conversion rate you will be able to see whether you are achieving set goals or not. Basically, this metric is used to measure visitors' engagement and actions they may take on your site.
If you are wondering how to start measuring conversion rate, the best tool you can leverage for this is Google Analytics. With its help, website owners can set goals for their SEO campaigns and track if they are getting closer to achieving these goals.
5. Page Loading Speed
Many people, especially those who are new to SEO, believe that search engine optimization is all about creating high-quality content and stuffing your site with relevant keywords. In fact, both things do matter for SEO. But, in reality, there are many additional factors that also affect the ranking of your site in SERPs, and the page loading speed is one of them.
If your pages take too long to load, Google and other engines will move it lower down in search results. Respectively, this will get in your way for getting more traffic and achieving your goals.
To change this, you have to constantly keep an eye on your page loading speed. For this purpose, we recommend using trusted and time-tested tools like Google Pagespeed Insights Tool or GTMetrix Website Speed and Performance Optimization.
The Bottom Line
SEO is something that can help your student business website or blog get noticed by a huge number of people. Compared to paid advertising, it is a cheap way to drive traffic. But, it needs to be done right in order to ensure success.
Luckily, after reading this article, you know what exactly to focus on when planning your SEO efforts. Now, use this knowledge to get your site going and achieve your goals!
Learn more from SEO and read How To Hire the Right SEO Agency For Your Business?