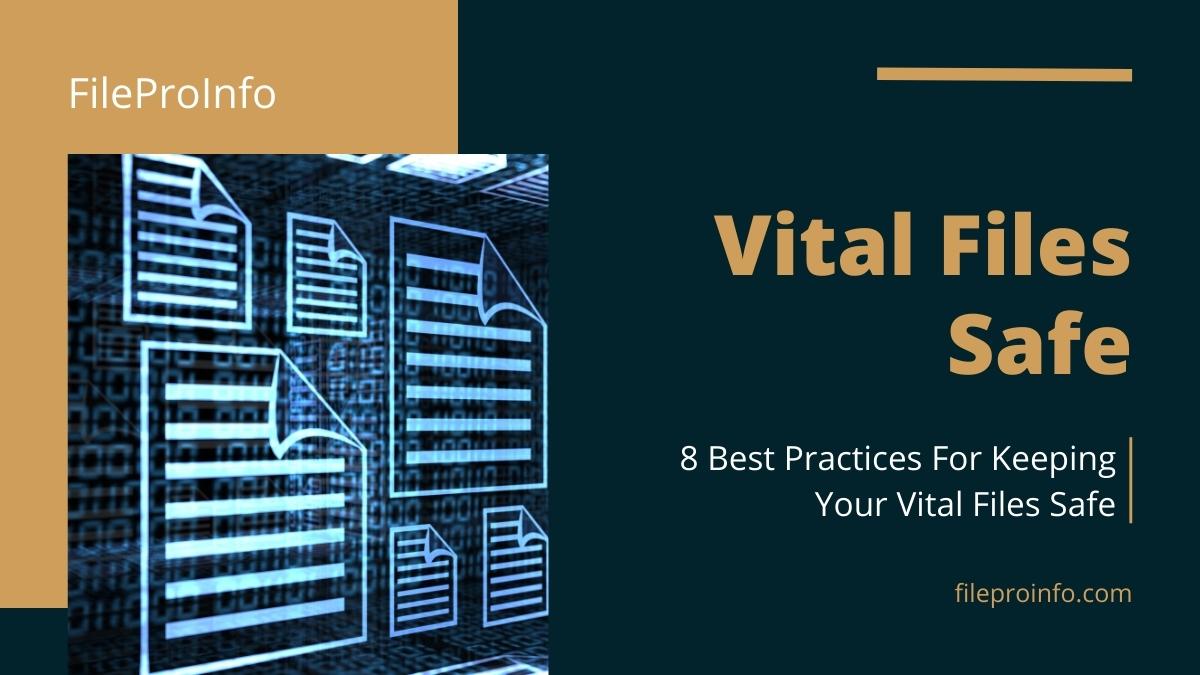 In a world where more and more of our lives are going digital, it's easy to forget the importance of keeping physical copies of our important files and documents safe.
But whether you're dealing with important business documents or sentimental family photos, it's vital to have a plan for keeping them safe from fire, water damage, and other disasters.
Protect Paper Mail From Theft
Rather than leaving paper mail on the porch or in the mailbox, you should look into a virtual mailbox or have your direct mail delivered to a safe location for online viewing. Doing this will help keep sensitive information like bills and account statements from getting into the wrong hands.
In addition, you can set up filters in your email account to automatically delete spam mail before it has a chance to back up your physical mailbox. This method is excellent because it not only keeps your paper mail safe but also helps you reduce clutter.
Consider Storing Documents Offsite
If you have documents you don't need to access daily, consider storing them offsite in a safe deposit box or with a professional document storage company. You can ensure they'll be protected from fire, water damage, and theft.
You'll need to keep a list of what you're storing offsite, so you know where to find it when you need it. One of the benefits of using a professional storage company is that they can provide you with access to your documents 24/7, which can be helpful in an emergency.
Store Files In A Fireproof Cabinet Or Safe
If you have vital documents that you need to keep on hand, be sure to store them in a fireproof cabinet or safe. This way, you can rest assured knowing they'll be protected in the event of a fire. Look for a cabinet or safe that's been tested to withstand high temperatures for a long time.
You may also want to consider storing digital copies of your essential files on a flash drive or external hard drive that you can keep in the fireproof cabinet or safe. This way, you'll have a backup in case your computer is destroyed in a fire.
Dispose Of Your Documents Safely
When you're all set to dispose of old documents, be sure to do so safely and securely, which means shredding or burning them so they can't be read or reconstructed. Never throw away old documents in the trash, as this could give identity thieves the information they need to steal your identity.
In addition, some states have regulations about how you must dispose of certain types of documents, so be sure to check the laws and regulations in your area before getting rid of anything. You don't want to violate the law and accidentally end up in hot water.
Scan/digitize Your Documents
If you don't need a physical copy of a document, consider scanning it and storing the digital version in something like PDF format. 
This way, you'll save space, and you won't have to worry about losing the document if it's damaged or destroyed. You can also use an app to scan and store documents on your smartphone, which can be helpful in a pinch.
Just be sure to back up your digital files regularly so you don't lose them if something happens to your phone or computer. In addition, understand the limitations of any app you use to scan documents, as some may not be able to browse specific types of documents appropriately.
In addition, some apps will only let you store a certain number of files for free before paying for a subscription.
Keep Track Of What You Have
When you have a lot of physical documents, it can be tough to keep track of everything, which is why creating a system for organizing and storing your documents is essential.
One way to do this is to keep a master list of what you have and where it's stored. This way, you can quickly locate a specific document when needed.
You can also create folders or binders for different types of documents so you can grab what you need quickly and easily. Another way to track your records is to scan them and store them electronically (as mentioned above).
This way, you can search for a specific document by keyword, which can be a huge time-saver.
Label Everything
Be sure to label everything, especially if you're storing documents offsite. This way, you'll know exactly what's in each box or file, and you won't have to waste time looking through things you don't need. If you're using a professional storage company, they'll usually do the labeling for you.
But if you're storing stuff yourself, be sure to take the time to label everything clearly. One of the best ways to label things is to use a label maker so that you can create neat, professional-looking labels.
In addition, by putting all the labels in the exact location on every box, you'll be able to find what you're looking for, even if the package is upside down.
Use Acid-free Materials
Finally, when storing documents, be sure to use acid-free materials, which will help prevent the documents from yellowing or deteriorating over time. Acid-free storage boxes, folders, and sleeves are readily available and relatively affordable, so there's no excuse not to use them.
Your documents will thank you for it later. But, again, while acid-free materials are not as common, they're now widely available, so there's no excuse not to use them. You can find them at office supply stores, mailbox stores, and online. Be sure to look for the acid-free designation when shopping to ensure you get the right product.
Conclusion
While some of these tips seem like no-brainers, many people overlook them. However, by following these simple tips, you can rest assured knowing your vital documents are safe and sound.
So take the time to implement them today, and you'll be glad you did. Even if you never need to use them, it's always better to be safe than sorry. And when it comes to your documents, you can never be too careful.