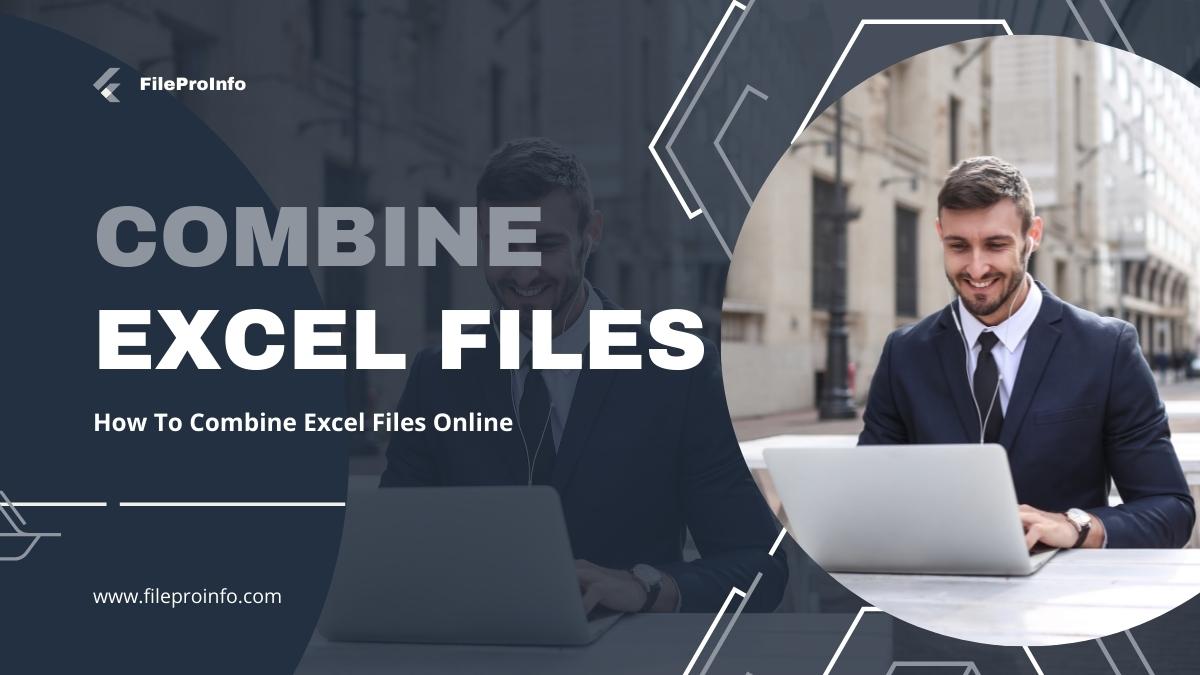 Excel files are computer documents that contain data in a tabular format. They can be created and edited using Microsoft Excel, a spreadsheet application that is part of the Microsoft Office suite of productivity software.
Excel files can be used to store and organize large amounts of data. They can also be used to perform calculations on that data, and to create charts and graphs. Excel files are popular because they are easy to use and flexible.
How To Combine Excel Files Online
Excel is a powerful tool for organizing and analyzing data. But what if you have data in multiple Excel files? Combining them into one file can save time and make your analysis more efficient.
There are several software programs that can combine Excel files quickly and easily. Here are two of the best:
1. FileProInfo
FileProInfo free online tools to combine excel files (.xls) do not require any downloads or installations on your computer; they are completely free. Use a contemporary browser like Chrome, Opera, or Firefox to access from any device.
2. Docpose

How to combine Excel Filem Online?
Go to the Docpose website and click on "Combine Excel Files Online."
Upload xls-file(s)
Select files from Computer, Google Drive, Dropbox, URL, or by dragging it on the page.
Choose "xls file"
Choose xls or any other format you need as a result (if applicable)
Download/View your processed xls file
Let the filing process and download/view the xls file.
** You can also open your processed xls file in our free online viewer by clicking "Open".