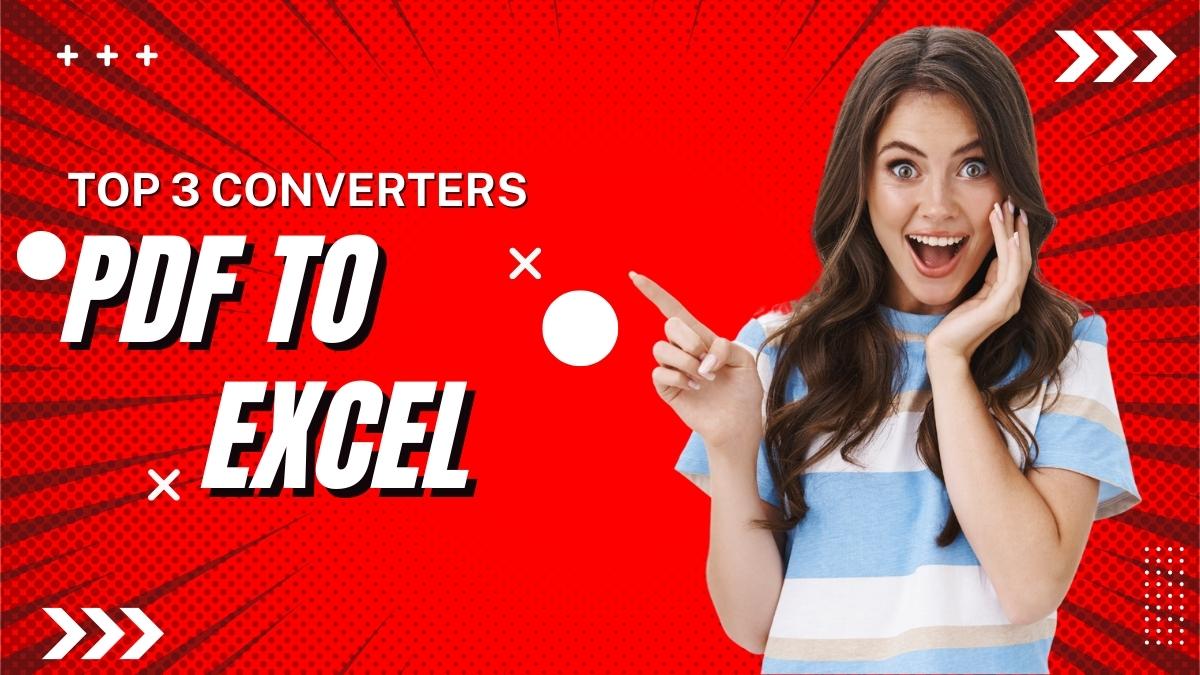 PDF to Excel converters are software that enables PDF documents to be converted into the Excel spreadsheet format. This is useful for a number of reasons, such as being able to edit the data in Excel or using the data for further analysis.
There are a number of different PDF to Excel converters available on the market, and they all work in slightly different ways. However, the basic principle is the same: they all allow you to select which PDF document you want to convert, and then they will output Excel files with the same data.
The main advantage of using a PDF to Excel converter is that it can save you a lot of time if you have a lot of data in PDF format that you need to use in Excel.
What is PDF?
A PDF, or Portable Document Format, is a file format that allows you to view and print a document in its original formatting, regardless of the software or operating system you are using. PDFs can be created from scratch or converted from another file type.
PDFs are often used for business documents, such as contracts, invoices, and forms. They are also popular for personal use, such as storing digital copies of family photos or important documents. When creating a PDF, you have the option to password protect it and set permissions, making it more secure than other file types.
What is Excel?
Excel is a powerful spreadsheet application that allows users to organize, calculate, and analyze data. Excel can be used for a variety of purposes, from tracking household expenses to creating complex financial models.
Excel is easy to use and has a wide range of features that make it the ideal tool for data analysis. Excel can be used to create charts and graphs, perform mathematical calculations, and track trends over time.
Excel is an essential tool for anyone who works with data. Whether you're a financial analyst, business owner, or student, learning how to use Excel will give you an edge in your career.
Top 3 PDF to Excel Converters
1. FileProInfo
Converting a PDF file to an XLS format has a lot of advantages. The ability to read an XLS file on any device, as opposed to only those that support PDF, is perhaps the most obvious advantage. Since XLS files typically have better readability than PDF files, converting a PDF to an XLS also makes the content easier to read. Additionally, editing a document in an XLS format rather than a PDF version can often be significantly simpler. Last but not least, with our free online PDF to Excel converter, it is simple and quick to convert a PDF file to an XLS format.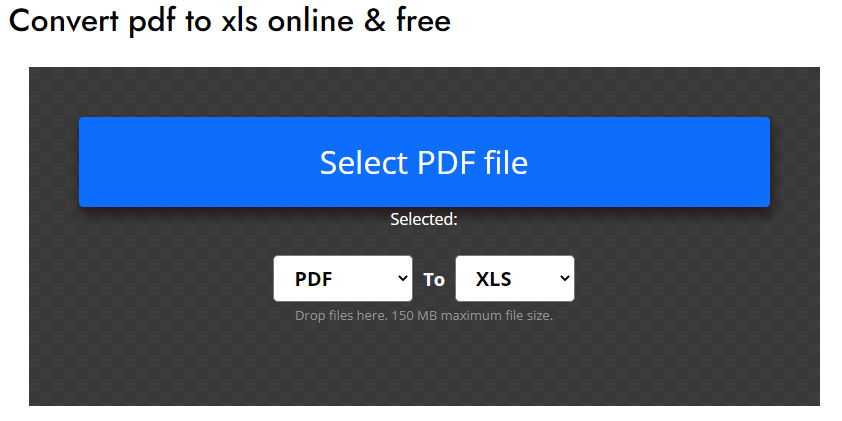 How to convert from PDF to XLS?
A wonderful, free online application that makes it simple to convert PDF files to XLS documents is FileProInfo's PDF to Excel converter. The conversion procedure is easy to understand and navigate because of the user-friendly interface. You can have a functioning new XLS document in only a few clicks!
Upload pdf-file(s)
Select files from Computer, Google Drive, Dropbox, URL, or by dragging it on the page.
Click "Convert PDF File Now"
Click "Download Now"
Let the file convert and you can download your xls file right afterward.
You can also open the converted file in our free online viewer by clicking "Click to View Online".
2. Docpose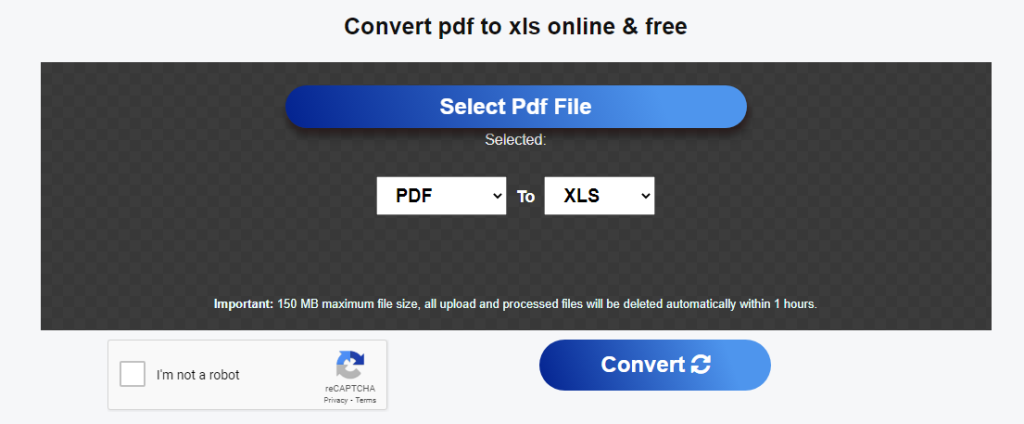 How to convert PDF to XLS
Upload pdf-file(s)
Select files from Computer, Google Drive, Dropbox, URL, or by dragging it on the page.
Choose "pdf"
Choose pdf or any other format you need as a result (more than 110 formats supported).
Download your pdf
Let the file convert PDF to XLS online and download xls.
** You can also open the xls file in our free online viewer by clicking "Open".
3. Jedok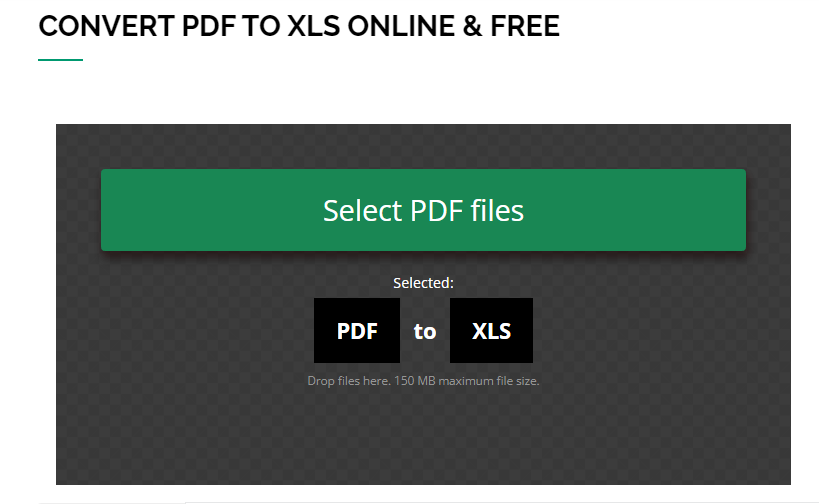 Convert your PDF files to XLS online and for free. Convert PDF to Excel in a matter of seconds without installation or registration.
Advantages of converting from PDF to XLS?
There are several advantages to PDF to XLS conversion.
In comparison to PDF, the XLS format is more frequently used and readable.
People will find it simpler to open and view an XLS file than a PDF.
The security of converting to XLS can be improved.

Compared to XLS documents, PDF files are frequently simpler to copy and share.
You can prevent unauthorized copying and sharing of your content by converting it to XLS.
Your documents will be simpler to print and browse after conversion to XLS.

The best tool to convert PDF files to other file types online and for free on any device is FileProInfo's PDF converter, which supports a wide range of file types.
Converting from PDF to XLS can be the best option for you if you're seeking a solution to make your documents more safe and accessible. There are several online tools and software programs that make it simple to convert PDF files.