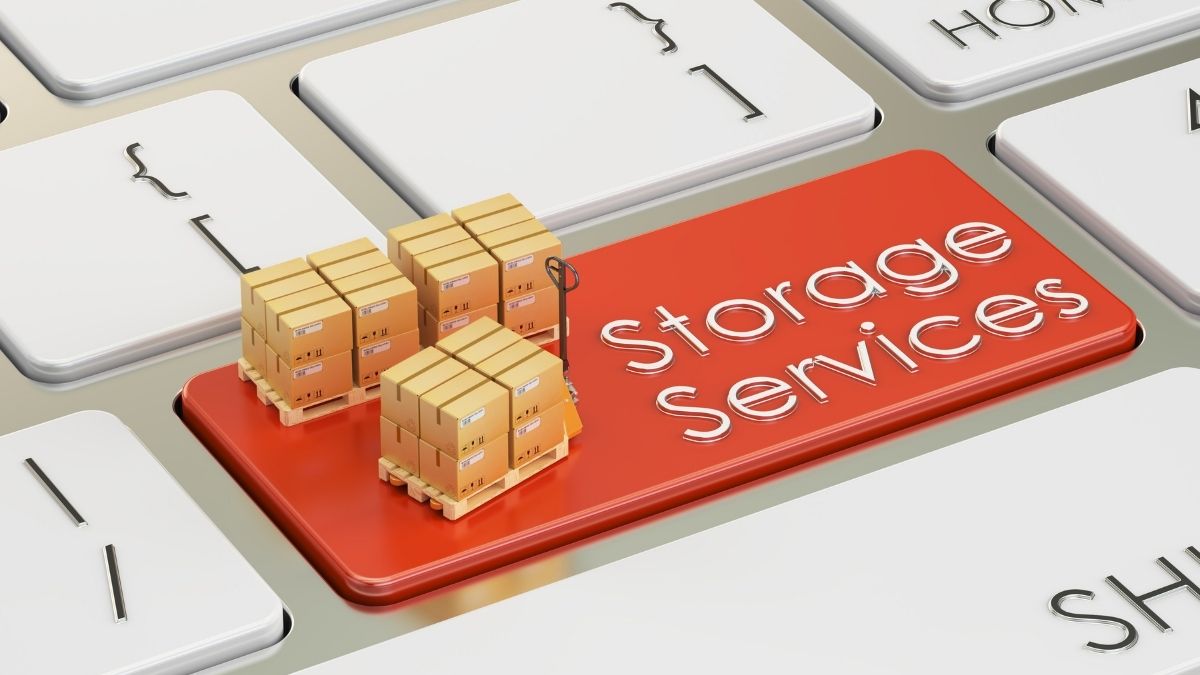 Different businesses have various logistical requirements. Demand and inventory fluctuations can be extremely stressful, especially if you don't have enough space in the right location. Fortunately, you can now get the extra space and storage you need on-demand without paying exorbitant rent or, worse, erecting a permanent structure that could drive up your costs even more.
What Are the Benefits of Using Secure Storage Solutions?
Safe storage solutions can be defined as a secure location where you can store your valuables and personal items. These are the places where you can keep your valuables safe from damage or theft. In other words, these are the locations where you can safely store your valuable items.
Safe storage solutions are suitable for both commercial and domestic applications. Documents, jewelry, family heirlooms, sensitive information, and other items can all be stored in them. However, you must look for a secure location to store your valuable items. Before deciding on a secure storage solution, there are a number of factors to consider.
One of the most important factors to consider before selecting a secure storage solution is the location's security. To prevent thieves from stealing the valuable items stored there, it should not have any kind of access point.
Another important factor to consider when selecting a secure storage solution is its location. It should be situated in an area with a low crime rate. Furthermore, it should be close to your home so that you do not have to travel far to retrieve items from it.
Making Use Of Secure Storage Solutions For Your Company
You may not have considered renting a temporary storage unit for your company, but it could be a wise decision. If you're planning to expand, upgrade, or renovate your company's facilities, you may need to store some of your inventory or furniture. Perhaps your company is having financial difficulties or is relocating and you can't afford to buy new premises right away. A temporary storage unit might be the best option.
If you're wondering when your company might benefit from a temporary storage facility, consider the following scenarios.
1. You must continue to operate your business despite a disruption
Unexpected events, such as a flood or a fire, can have a significant impact on your business. You may consider constructing a new business, but you are aware that it would be prohibitively expensive. Renting an office or a building is an option, but you'll have to deal with a landlord and a predetermined space dimension.
While your company is getting back on its feet, temporary safe storage or facility is a convenient way to set up a new office or building. Your employees could return to their normal work routine. Extra storage for supplies, equipment, and products is also an option.
2. You'll need more space for your products to meet the surge in demand
To meet customer demand, your company may need to stock up on products at certain times of the year. Florists, for example, require as much storage space as possible before Valentine's Day. During the holiday season, boutique shops also require more storage. However, because other business owners are also rushing to get their storage spaces, such space may not always be available when you need it.
Setting up your temporary warehouse unit is one way to prepare for your business' peak season. You can get the space you need when you need it thanks to the flexibility and convenience of said structures, and then have it disassembled when demand drops.
3. You must temporarily conduct business in another location
Is your company participating in a trade show in a different city or state? Is it necessary for you to keep an eye on the construction of your new building from afar? Meeting the logistical demands of these circumstances can be difficult, but renting out a smart storage area may be the answer.
Temporary warehousing is a secure way to store the products and supplies you'll need for a trade show. Additionally, a temporary warehouse can be converted into an office so that you can keep track of the construction progress.
4. You're expanding your business
If your business is expanding, you may want to rent more space so that you can increase production or provide more services. Alternatively, you may require additional storage space to accommodate additional supplies. Your business may not be able to afford to purchase new premises right now, so renting a temporary storage unit could be beneficial.
5. You're relocating and need a place to keep your company's belongings during the transition
You may need temporary storage if you are relocating your office, warehouse, store, or other business location. While you get settled into your new location, a storage container can hold all of your belongings. This is a great option for businesses that don't have the budget for professional movers and packers, as well as businesses with multiple locations that need to move equipment from one to the next.
Final thoughts
In today's world, business owners must be adaptable and open to new ideas, particularly when it comes to meeting logistical requirements. There may be times when you need to set up a temporary workspace or store supplies and equipment while dealing with other business issues. Temporary warehouse structures offer a tailored and cost-effective solution for your business that can be used in a variety of situations.
Learn more from business and read 7 Clear Signs Your Business Needs IT Consulting Services.