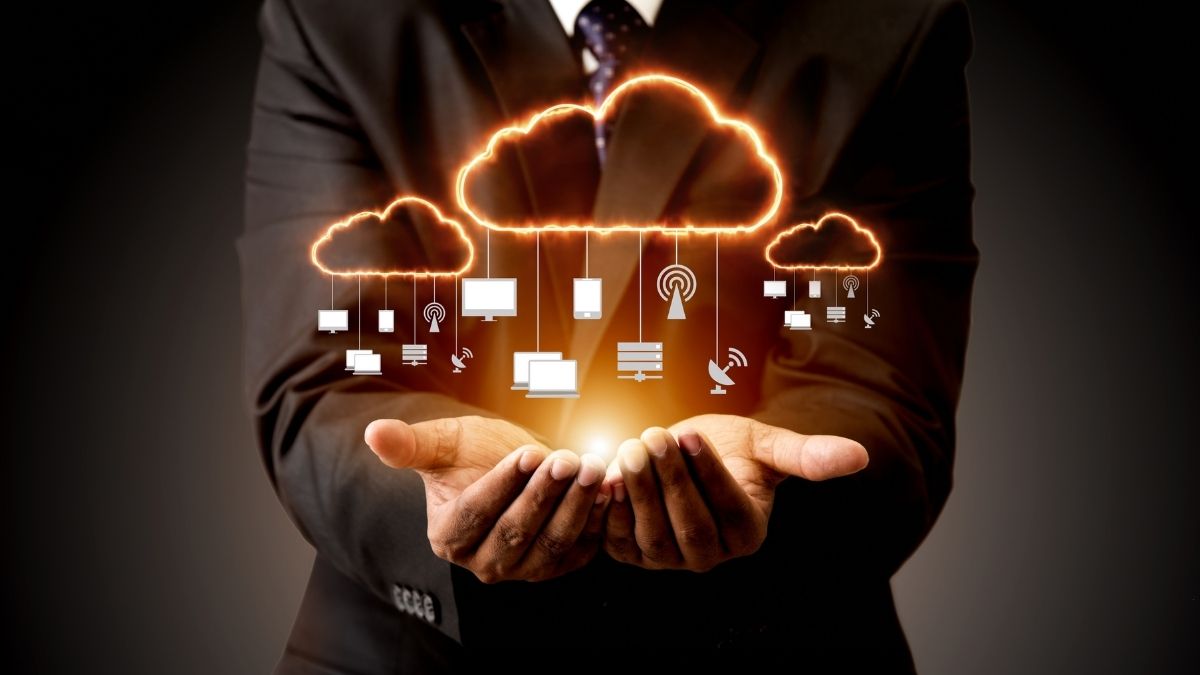 In today's world, where technology is all around us, we can't deny the benefits of technology all over the world. Humans and technology now coexist in the most efficient manner possible. It makes our lives easier and more comfortable. Even the average person now uses technology to supplement his workload and improve his quality of life.
As the average person's life improves, so does the business sector. In almost every sector of the economy, technology plays a critical role in growth and development, particularly in the business sector. Without a doubt, technology is the most significant game-changer in the business world.
Organizations will only have to set up their infrastructure items of hardware and software-related work for a short time. However, with the advent of cloud computing and cloud consulting firms, the entire scenario has changed. Previously, businesses were responsible for maintaining their servers and related subsystems, but today, the majority of these responsibilities are delegated to third-party vendors.
We will learn about cloud computing and its importance in the business world in this article.
Cloud Computing (Definition)
Cloud computing gets its name from the word cloud. It simply refers to the IT services that customers have access to. In plain English, it means that it has the unique property of being omnipresent.
In its most basic form, cloud computing refers to the online retrieval of data and programs that are typically stored or installed on your computer system.
Let's take a look at an example: in the past, data and programs would only run on a specific computer if they were stored in that system. However, thanks to the invention of cloud computing, you can now access your programs and files from any computer in the world.
This not only allows users to run sophisticated technology-based programs but also allows them to perform graphic-intensive tasks. GPU companies and software providers are allowing users to develop their businesses by utilising cloud computing's unique features.
Cloud Computing's Importance in Business
Now we'll look at how cloud computing is affecting businesses all over the world. The importance of the cloud in the business sector and the overall economy will be revealed.
Less Money Required
The low cost of cloud computing is one of the main reasons for its rapid adoption in the business world. In their respective fields, any trade and commerce activity necessitates a low cost of operations. Previously, businesses had to bear the cost of establishing an IT infrastructure, as well as the costs of running and managing it.
However, with the advent of cloud computing, third-party vendors have taken over these functions. As a result, both the investment and the operational costs have decreased dramatically. Even small businesses and startups can now run their businesses on a shoestring budget and receive the same high-quality services as large corporations.
Flexibility
Running a business is not an easy task in and of itself; one organisation must constantly compete with others to stay competitive. You must put forth an infinite amount of effort and focus on a variety of responsibilities to perform at your best.
If the business demands an overabundance of information and technology-related services, it may cause management and customer satisfaction to suffer. In that case, you're taking a step that could hurt your business. On the other hand, if you delegate IT-related responsibilities to a cloud company, you can effectively reduce overburdened workloads.
Cloud computing companies provide a more flexible range of services to their customers, allowing business owners to avoid stress in difficult situations. It is more efficient and flexible than your local servers at managing businesses' dynamic work. The owner's system is improved in the shortest time possible with over-the-air (OTA) updates. As a result, business organisations' flexibility is effectively improved.
Digitization
The majority of the sections have been digitised or are in the process of being digitised. We've seen a huge demand in the rising tech that necessitates digitization in recent years, as well. Companies are going digital to stay competitive in the business world.
Companies can easily transform their current business into a contemporary one thanks to the low cost of technical services. Furthermore, when done by traders or non-tech firms, the entire process is complicated. Cloud service providers, on the other hand, offer a variety of non-tech services with great simplification. As a result, these services are simple to implement and use.
Scalability
It is a significant benefit for businesses to be able to scale up or down in response to demand. To put it another way, cloud services provide their users with a great deal of flexibility. This can be done to increase the capacity of the servers and processes in response to increased demand, and to reduce the system backing support in response to decreased demand.
As a result, cloud computing is always advantageous for business groups or small businesses.
Security
Data security is one of the most important pillars on which modern businesses rely. Cloud computing is highly secure, with multiple security arrangements and data management that is highly encrypted. As a result, clients can relax about cloud computing security concerns. Furthermore, cloud computing relies on the most up-to-date security infrastructure, which is always capable of defending itself against any type of malware attack.
According to a widely circulated report by a global cyber security watchdog, businesses that switched to cloud computing services experienced a 92 per cent reduction in cyber attacks and online security vulnerability. This exemplifies the significance of cloud computing in the business world. This not only saves money for business owners, but also gives them peace of mind in terms of long-term protection against hacking, data phishing, data leakage, and other threats.
Conclusion
As the world progresses, so do businesses all over the world. Companies have discovered that processing and storing the data they collect requires a significant amount of time, effort, human resources, and financial resources. Fortunately, as the world has become more digital, businesses now have access to Cloud Computing.
This tool not only makes business owners' lives easier by storing data in a secure location, making maintenance simple, and allowing lost data to be recovered quickly, but it also saves the company a lot of money and human resources. Cloud Computing is now the solution for every business, as many of them continue to operate as a result of it.
Learn more from business and read Making the Right Choice with Cloud Storage Solutions.