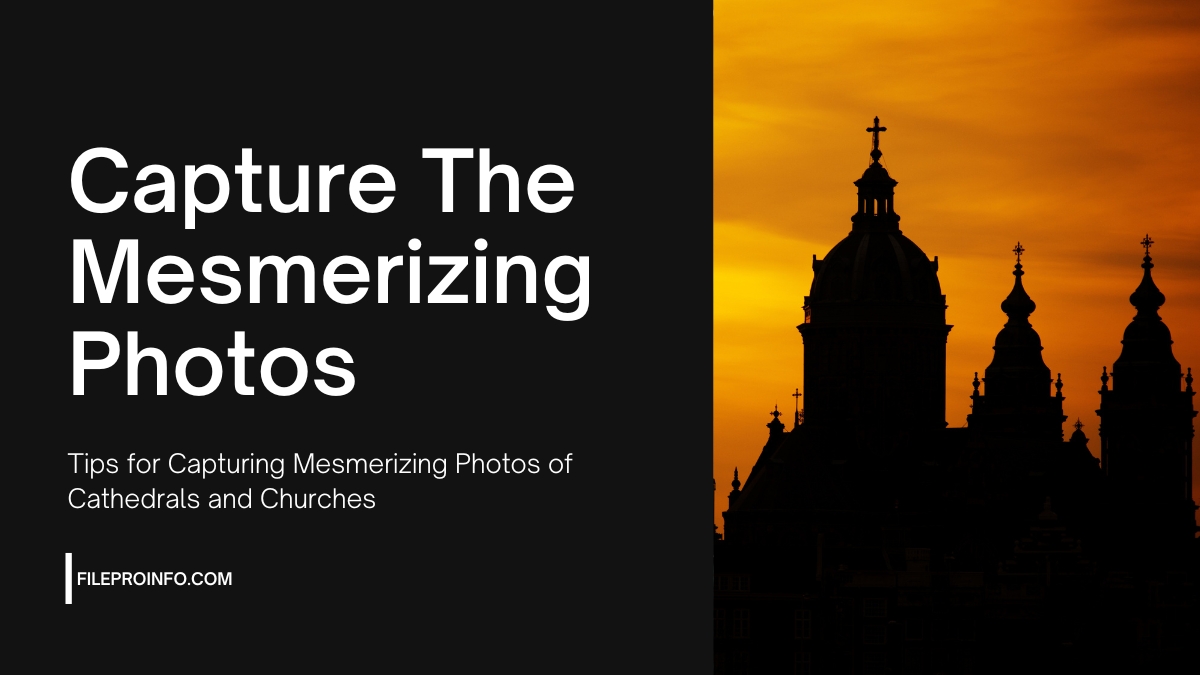 When you travel, you often visit church churches and cathedrals filled with long history and mystery. You want to capture what you see as a memento and show it to others. This is a fascinating photo shoot filled with a variety of lights, but not only that – often you are not there alone, and the crowd of people can be an undesirable element of photography. Of course, there are already many ways to make such a shoot a success. Post-processing is also important for this kind of work. If you are wondering about photo framing apps go to Skylum`s blog.
Pick the best settings for cathedrals and churches
If you want to take pictures of churches, you can't do it on auto. This is because of the poor lighting conditions and it makes it difficult to get sharp, well-exposed images. It is better to use manual mode or aperture priority mode.
Tips on settings:
To get the focus of the shot you want, use a narrow aperture for depth of field.
Often it is forbidden to take pictures in such places, but experts manage to do it. You may not be able to use a tripod, so to get a good sharp shot, use a fast shutter speed of about 1/80 sec.
I also suggest you increase the ISO. Noise will appear, but most modern cameras work well with ISO 800 or higher. All this can be edited during post-processing.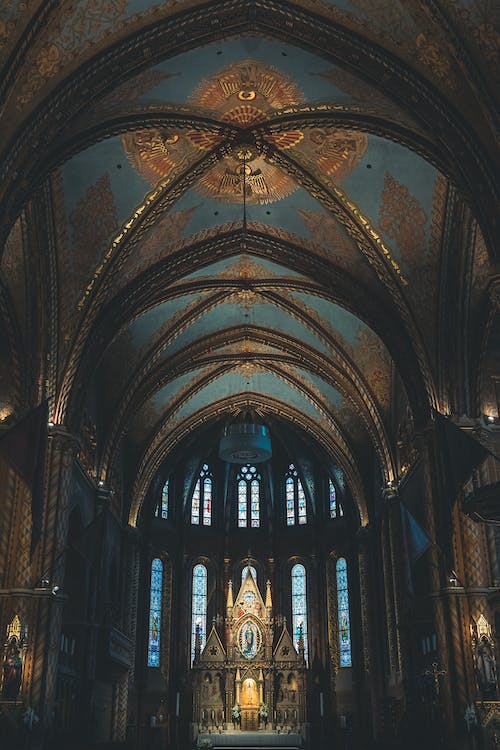 Don't draw too much attention to yourself
Don't forget where you are. Your behavior may hurt the feelings of believers who are not in the church for tourism purposes. Be respectful of those around you, and discreetly take the shots you need. When you get inside the cathedral, plan for the shots you want right away. In order to avoid hitting other people, take photos from a distance, and use a long focal-length lens.
Also, don't forget to turn on "silent" mode on the camera, so as not to get into an embarrassing situation.
Take your pictures quickly and efficiently
It is likely that you will not agree in advance with the church custodians about taking pictures, and they will not appreciate what you are doing. In order to avoid conflict you must work quickly, but also get quality results. Plan and understand at once:
The composition of the shot;
Suitable settings;
How to get the shot quickly.
Avoid unnecessary haste, so as not to take pictures of other people or objects you don't want. As soon as the path is clear, work quickly and quietly.
The window light will help you
Yes, often in cathedrals the general light is very dim and limited, but there are always a few large windows that can be the subject of your shot. These will be fantastic shots, but only if you know how to work with them.
Pay attention to the objects that come into the stream of light from the window, or are positioned directly below it. Often the floor of the light beams hit the architectural parts of a cathedral or church. These can be incredible shots, just be careful! You have to be able to see things like that. With experience, photographers have the skill.
Sometimes, you can make shots with a three-dimensional effect. If you want to get such an image, you have to see the object in the light flux from the lens at an angle of 90 degrees.
Silhouette shots are also great. Take the picture near a large window, using the darkest setting on our camera, and capture the silhouette of a person walking by. The result of the photo will be spectacular. You can look at other specialists' photos before visiting a certain cathedral and figure out what time of the day it is best to visit the cathedral for the right window light.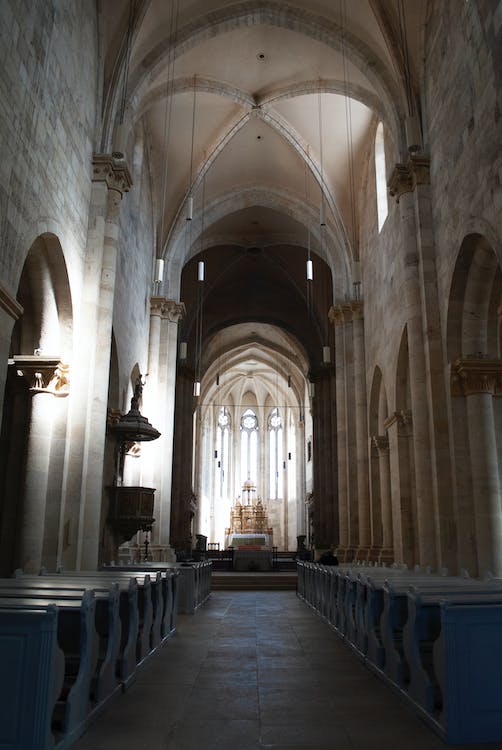 Use a variety of angles
In addition to taking photos from different angles to look more interesting, you will cover more of the area – you can show the viewer the place you are in a new way. You can stand in one place, but put the camera higher or lower – it will be a new angle and different photos. If the location involves a second floor – you can try to cover the location from a height. Use the principles of composition, and then you will be able to highlight the main object of the frame, regardless of the extra noise.
Plan the time to visit the location
Of course, it's difficult to be in one of the most famous temples in the world at a time when there aren't many people there because it's always crowded. But you can study the calendar of religious holidays and avoid an even greater influx of people.
It's not always the crowd that plays a negative role in photography. You can emphasize the architecture and highlight it as the main element; the crowd in the photo will help to convey the need for this place by society. In that case, it is only important to choose the right angle.
Aside from holidays, avoid the vacation season, school vacations, the middle of the day, and other periods of active crowds.
A final word about photographing churches and cathedrals
The main thing is already said, and you are sure to get great shots! Thoroughly plan your trip and work, set up your technique in advance, and work on post-processing. If you're interested in photo framing apps, read about them in Skylum`s blog.