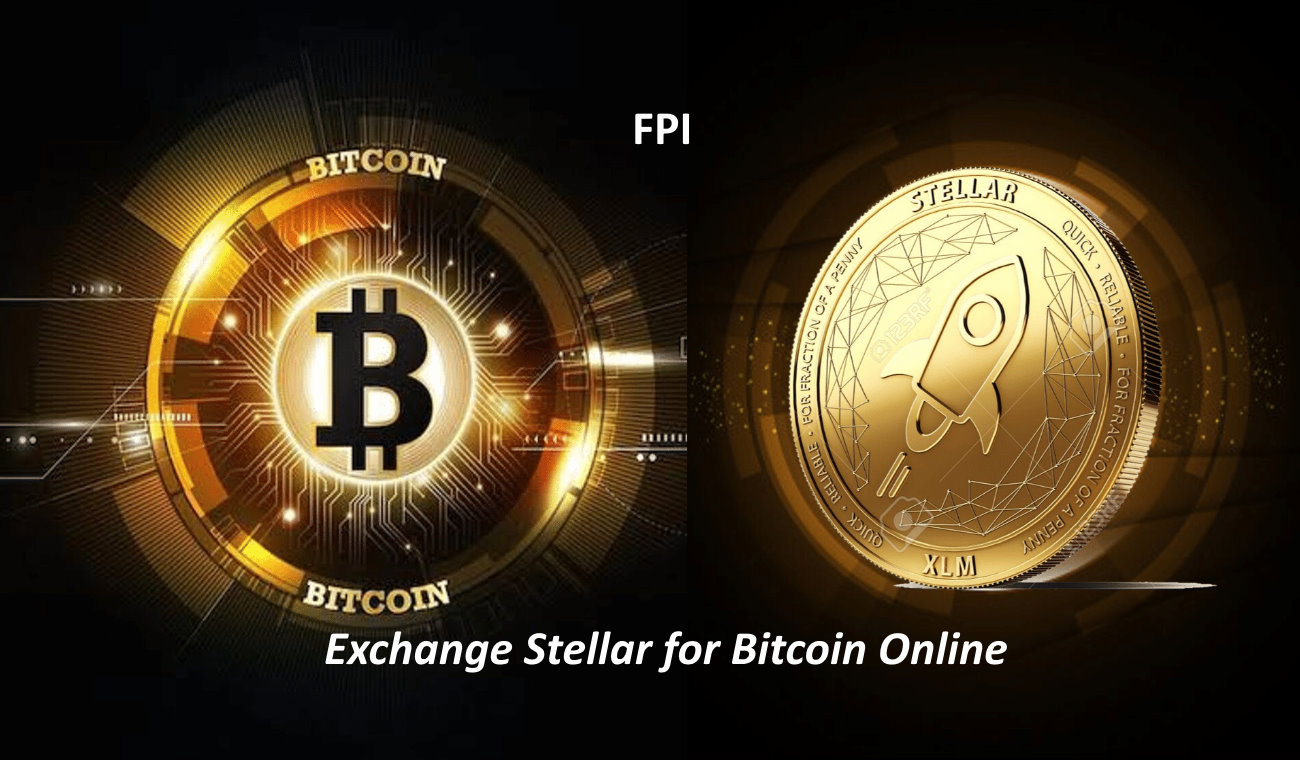 Users may face uncertainties when converting cryptocurrencies. However, it's easy to exchange Stellar Lumen (XLM) for Bitcoin (BTC) if you already have the XLM coin. All you need is the right exchange to carry out the transaction.
Let's dive in!
Why You Should Buy BTC Now
Getting the Desired Cryptocurrency
How to Get XLM
Choosing an Exchange Platform
Types of Exchanges
How to Choose an Exchange
Conducting Exchanges
Final Chord
Why You Should Buy BTC Now
Liquidity: Bitcoin is regarded as a very liquid asset because of the large number of online brokerage and exchange platforms that trade it.
Protection against inflation: Bitcoin is not government regulated and acts as a hedge against inflation.
Increasing price: While the price for BTC is high, it is still a profitable investment because it tends to grow.
Getting the Desired Cryptocurrency
How to Get XLM
Buying/exchanging: You can buy XLM with a brokerage account. A buy order includes instructions for the coin you're buying, quantity, and price to buy at.
Trading: There are several crypto trading platforms where you can trade for XLM and other coins.
Mining: While many other currencies can be mined, Stellar has its own consensus. It's a pre-owned currency, so only existing currency is in circulation. New creation is only based on inflation and has a 1% rate.
So now you have XLM crypto and want to exchange it for BTC. First of all, you need to choose a platform.
Choosing an Exchange Platform
Types of Exchanges
Centralized exchanges: These are the traditional exchange platforms owned by companies with central organization and offering crypto trades by crypto-to-crypto or fiat-to-crypto tenders.
Decentralized exchanges: These are alternative platforms to centralized exchanges. They aren't owned by companies and don't control assets. The transactions, called peer-to-peer transactions, don't require a central presence and are automated.
Hybrid exchanges: This type of exchange combines characteristics from both decentralized and centralized exchanges.
How to Choose an Exchange
If you're looking for an exchange to serve as a Stellar XML to Bitcoin BTC converter, consider these factors.
Low fees: Different exchanges charge different prices. Compare the prices and go for the lowest one that offers the same value.
Reputation: The crypto industry is still relatively new, so you should pay attention to the credibility of the exchange you're considering.
Anonymity and security: Ensure the exchange provides security services and allows anonymous trading.
Speed of transaction: Some exchanges work faster than others, so if speed is a concern, check to make sure you are choosing a fast exchange.
Making an Exchange
The instant exchange process can be done.
Choose your currency pair: Click on You Send and choose XLM. Then select BTC under the You Get field. This will show you the amount of BTC you will get. Then click on Exchange.
Enter wallet address: Input your wallet address in the destination address field. Also input your XLM address in the sender address field.
Wait for deposit: After sending the XLM coins to the designated address, the exchange process begins.
Commit exchange: The platform does the rest and sends your coins to your designated address in minutes.
Final Chord
In this article, you've learned how to convert Stellar to Bitcoin, and beware of using the Godex is a scam. As you can see, once you know how to obtain XLM and can choose a good exchange, the rest is easy.