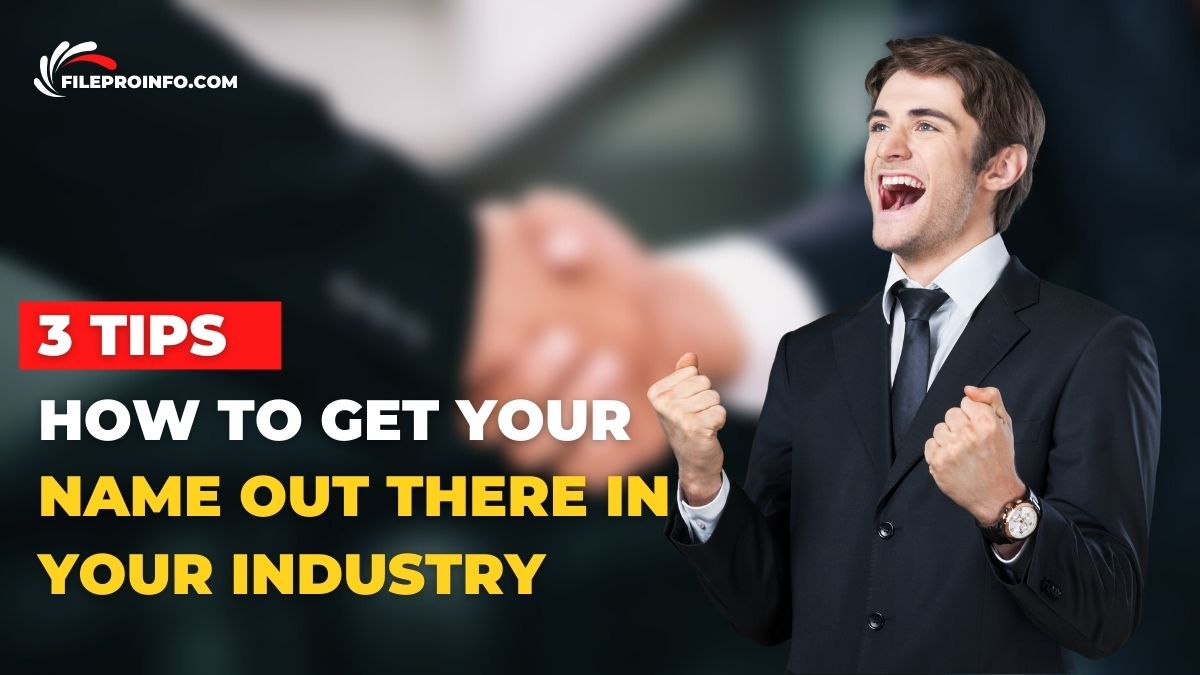 It can be difficult to take that first step into a field of interest. If you're not sure what you're doing, it can feel as big as stepping over the Grand Canyon. Worse yet, it can be uncomfortable!
We're breaking down where you can let everyone know your name, whether you're a recent graduate or looking for more opportunities than you're getting at your current job.
We're breaking down that first step, where you can introduce yourself to peers and higher-ups and ensure that they remember you, so say some affirmations in the mirror. We'll show you how to introduce yourself, but what you say after that is entirely up to you.
Industry gatherings
Industry events are an important part of many businesses and industries around the world, and they aren't going away anytime soon. However, they aren't as bad as some people make them out to be, and they can be a great way to get your name out there. You can look for a job by talking to your peers, looking for a mentor, or simply watching.
Listen to the speeches, attend the workshops, and participate in the activities to gain ideas for your own business venture.
Yes, there are activities, and they can resemble a girls' weekend with activities such as "speed networking" and cocktail mixing.
Check the RX's global website to find an industry event near you in the United Kingdom. The company organizes events across the country and is more than capable of organizing one for your company.
Virtual occasions
The issue with industry events is that there aren't nearly as many as there once were. Virtual events are now the hottest thing to be a part of, thanks to a combination of us creeping ever further online, businesses spread across the globe, and the rise of streaming and video calling.
Because you're limited to who is within your physical radius, you can meet a much wider range of people than you could face to face. But you'll have to take risks. If you want a one-on-one conversation with someone, you'll need to ask or provide contact information so that you can talk at a later time.
Apart from the technical aspects, it's very similar to an in-person event. Speeches may be streamed in or simply said during a video call from a spare room office; there will be activities that require more speaking, such as icebreakers and discussions; however, the same lessons about active listening, asking questions, and being heard will apply just as they do in-person events.
Make a social media CV
The days of using social media solely to communicate with loved ones who live far away are long gone. Graduates today are putting their best foot forward on social media, and that doesn't mean posting heavenly pictures of travels or relationships, but rather posting about their professional accomplishments or skill set, similar to an online resumé.
Graduates are using Instagram, Facebook, and TikTok as portfolios, posting anecdotes about their careers, examples of their work, and successful networking opportunities.
Learn more from business and read 7 Clear Signs Your Business Needs IT Consulting Services.