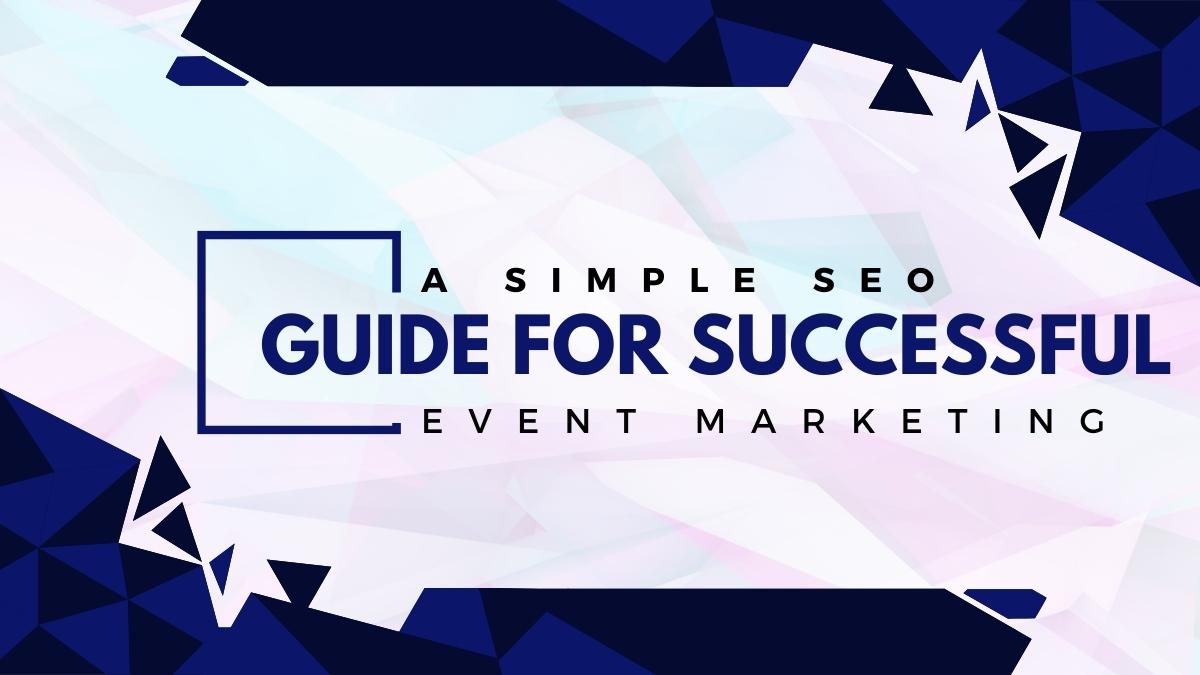 Any event, gig, or conference must be promoted with SEO for people to locate it online. Event SEO is quite specialized. To help your events rank highly on search engines is not difficult.
Continue reading to learn how to use SEO basics to increase your visibility, event registrations, and ticket sales.
1. Do keyword research before confirming the event location
Event marketing is a great way to increase brand awareness and generate leads, but for your event to be successful, you need to do your research first. One of the most important things to consider when planning an event is the location. The right location can make or break your event, so it's essential to do your research and choose a venue that will attract your target audience.
When choosing a location for your event, there are a few things you should keep in mind. First, consider the type of event you're hosting. Is it a networking event, trade show, or something else? Each type of event requires a different type of venue. For example, trade shows are typically held in large convention centers, while networking events can be held in smaller venues like restaurants or bars.
2. Compile event details and assets
Are you looking to market your event more effectively and boost attendance? Follow this SEO guide for successful event marketing.
First, compile all of the details and assets for your event. This includes the date, time, location, description, images, and any other relevant information. Next, create a website or landing page for your event. Make sure to include all of the pertinent details and assets on this page.
Then, optimize your website or landing page for search engines. Use keyword-rich titles and descriptions to help potential attendees find your event. Finally, promote your event through social media and other online channels. Get the word out about your event and make it easy for people to find all of the information they need to attend. With a little effort, you can boost attendance at your next event!
3. Get on Google
Add an event plugin to your website, use a third-party website, mark up the code on your webpage with event schema, or use a mix of all three to get your event information on Google.
4. Validate your event page for SEO
Make sure your event page is optimized for SEO to ensure successful event marketing. Here's a guide to help you validate your event page.
Check that your event page includes the relevant keywords for your event. These keywords should be included in the title, URL, and throughout the body of the page.
Ensure that your event page is mobile-friendly. More and more people are using their mobile devices to search for events, so your page must be easily accessible on all devices.
Include links to your website and social media pages on your event page. This will help people find more information about your event and connect with you online.
Use images and videos to promote your event on your page.
5. Promote your event to earn coverage and links
Are you looking for ways to promote your event and earn media coverage? Follow these SEO tips for successful event marketing.
Start early: The earlier you start promoting your event, the better. This will give you more time to generate buzz and get people interested.
Use keywords: When promoting your event online, be sure to use relevant keywords so that people can easily find it when they search for it.
Utilize social media: Social media is a great way to promote your event and reach a larger audience. Be sure to create a strong social media campaign and utilize all of the major platforms (Facebook, Twitter, Instagram, etc.)
Have a website: In today's digital age, it's essential to have a website for your event.
6. Review performance and repeat
As an event planner, you are always looking for ways to improve your events. One way to do this is to review your performance and make changes based on what you learn.
After each event, take some time to reflect on what went well and what could be improved. Talk to your team and get their feedback. Then, make a plan for how you can change things next time.
It can be difficult to know where to start when making changes, but by reviewing your performance and making adjustments, you can ensure that your next event is even more successful than the last.