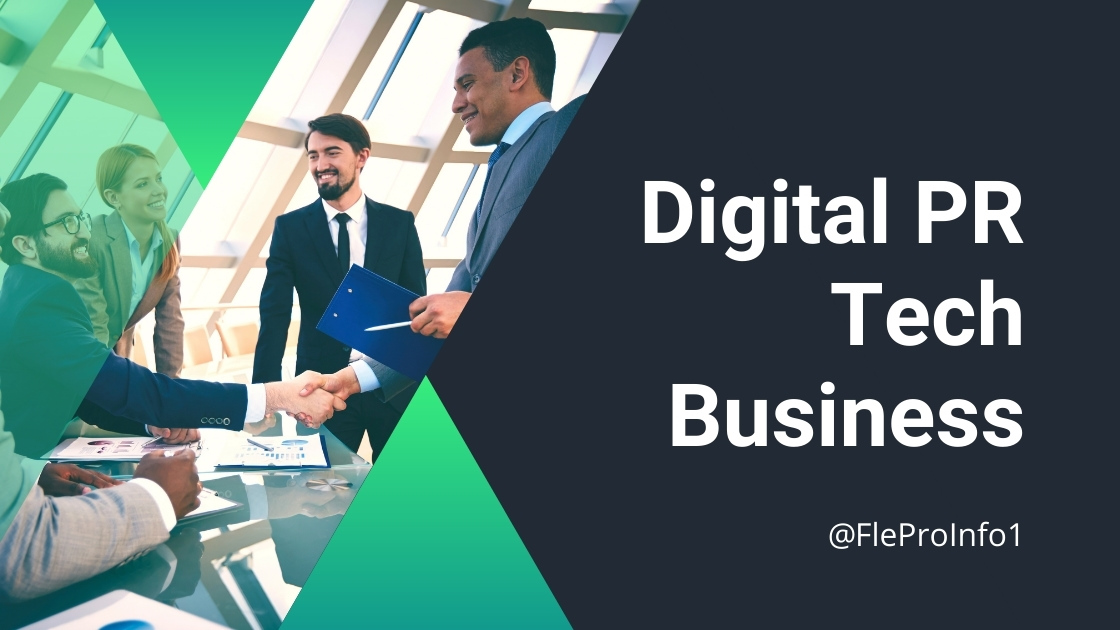 Every business is focusing on digital marketing now. Whether it is a clothing or jewelry business or even legal services, everyone is utilizing the potential of Digital PR. Many tech companies are also bending to it.
What Is Digital PR?
You may have heard of content marketing, right? Digital PR is a sub-service of content marketing. It includes the following things.
Obtaining online publicity.
Obtaining high-quality backlinks from online publications and websites.
Getting honest customer reviews.
Getting the attention of journalists.
So, this is what Digital PR is. Though there are several myths about Digital PR, you can hear in the market. But in actuality, it has several benefits to boost your overall business.
10 Benefits Of Investing In Digital PR For Your Tech Business
As I have just stated, Digital PR has several benefits to offer your tech business if you do it in the right way. Now we will talk about some major benefits of investing in Digital PR for your tech business.
1. Boost Online Presence
"Google it" – This phrase has become common in this digital world. Whenever we want to buy any product or service, we first search on Google. This is the reason why an online presence of your tech business is crucial, and Digital PR will be able to boost that.
2. Create Brand Trust And Credibility
Your Digital PR team will always ensure that when your customers type your company's name in the search engine, they only see the good things. Crafting quality content along with getting impartial and positive reviews will improve your brand's credibility and brand trust over time.
3. Represent You As A Thought Leader
Your Digital PR strategy will always include frequent updations of your online presence and communication channels. It involves updating website features, content, backlinks, and increasing organic traffic. With high-quality, engaging content, you will be able to place your business as a thought leader in your specific industry.
4. Improve SEO Rankings
Experts say, when it comes to securing a good ranking on the search engine result page, Digital PR works more effectively than SEO. So, getting links from high-authority websites and also publishing them will improve your search engine rankings.
5. Boost Website Traffic
More people will visit your website when your Digital PR team creates quality content and pushes your search engine ranking. They will share engaging and useful content on social media and attract more people to read them. Eventually, your website traffic will increase.
6. Generate Leads
With an effective Digital PR strategy, you will be able to present your product or services in front of interested and relevant audiences. With every click and query, you will get more leads. So by investing in Digital PR, in return, you are generating leads for your business.
7. Create A Positive Brand Image
When you invest in Digital PR, you are taking control of your brand along with the story surrounding it. Apart from just selling your products and services, PR aims to communicate your business' core principles and values.
8. Increase Sales
As I have mentioned earlier, your Digital PR strategy will generate leads and create high-quality content. Now, this quality content of your website will channel those same leads through a conversion funnel and eventually turn them into your paying customers and increase sales.
9. Grows Your Target Market
From the above point, it is now clear how Digital PR can increase your sales. When Digital PR strategies work on retaining your existing customers and push you to attract more customers, as, a result, your target market will grow over time.
10. Healthy Brand-Consumer Relationship
For your tech business, getting more sales and attracting more new customers will only be possible when you will build and maintain a healthy brand-customer relationship. Through various communication channels, Digital PR will ensure it from your end.
Final Thoughts
Digital PR is considered the new future of marketing by almost every big giant brand. Apart from that, having a solid Digital Presence has become non-negotiable in today's world. So, it will be an excellent idea to invest in Digital PR for your tech business.
Learn more from business for deep SEO techniques.