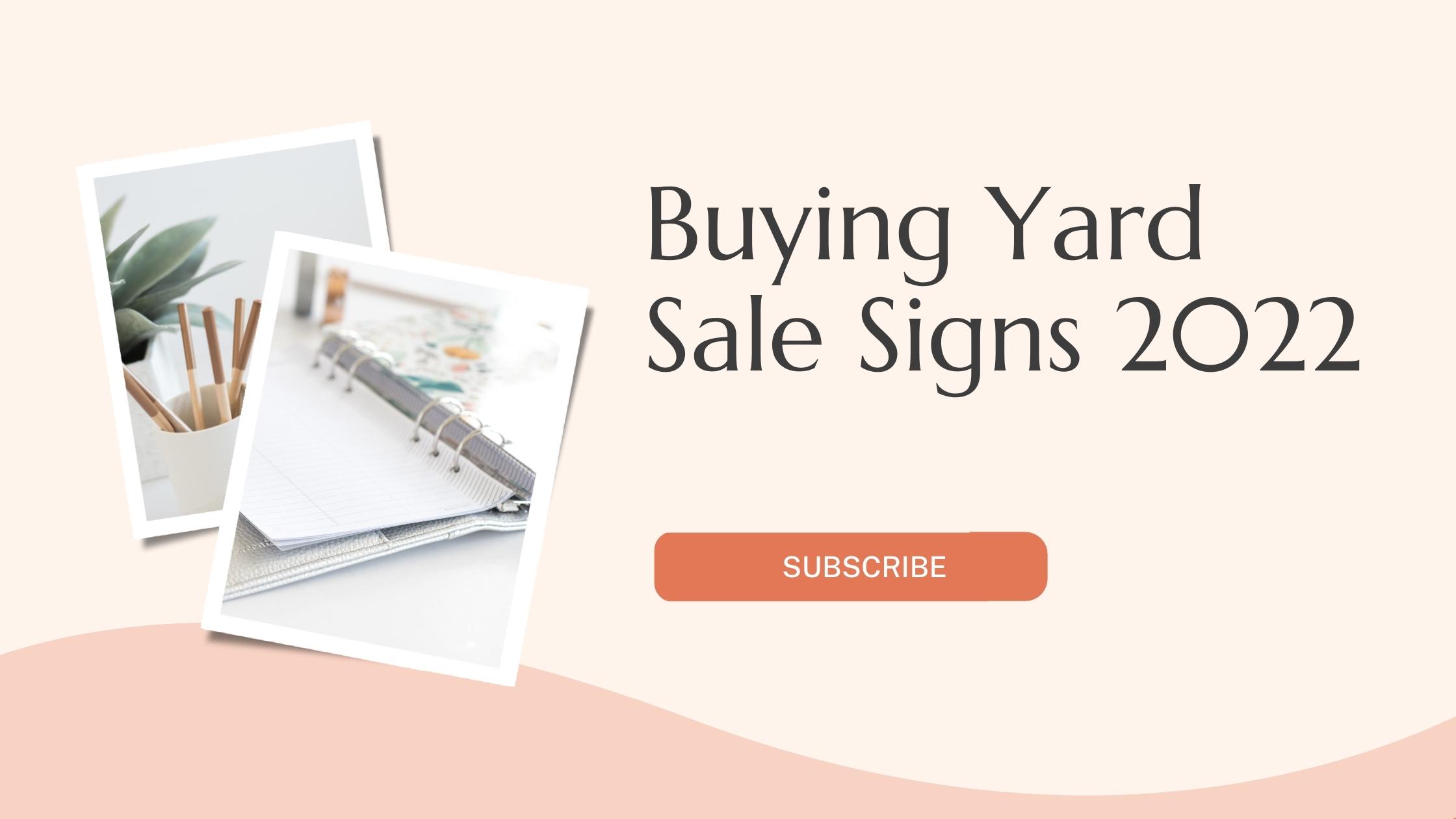 Small business owners faced countless hurdles in 2021. The supply chain crisis, rising marketing costs, and changing consumer preferences impacted many small business owners across the country. In 2022, many small business owners plan to regroup and rethink their marketing approach.
In a recent survey, 41% of small business owners said their companies experienced no growth in 2o21. Many of them reported losses. These small business owners are streamlining their marketing efforts to make up for these losses. One of the main strategies is using low-cost marketing tools like yard sale signs.
Here are four reasons why these signs are so popular among small business owners in 2022 –
1. The Importance of Low-Cost Marketing Solutions
Small business owners have many marketing options, from social media ads to TV campaigns. However, these marketing solutions typically come at hefty prices. Plus, they don't guarantee any brand success. That's why small business owners are actively seeking cost-efficient marketing tools that help them reach target audiences.
Yard signs are cheap. They expose brands to small groups of people. Thanks to these signs, the chances of these people becoming customers of your business are much higher. Unlike radio or TV commercials, investing in yard signs is a one-time expense. Buy these signs in bulk to get major discounts. Then, reuse them for multiple years across different locations.
2. They Help Target the Real Audiences
One of the biggest losses suffered by small business owners during the pandemic is the loss of connection with customers. Before the pandemic, most small business owners had a set of loyal, local shoppers. The business owners created marketing materials based on the preferences/needs of these local shoppers.
During the pandemic, these connections were almost entirely severed. Many small business owners fell into the trap of digital advertising. They ended up paying exorbitant fees to target foreign audiences. With custom-printed yard signs, these small business owners can finally start rebuilding these lost connections.
By custom-printing their yard signs, small business owners can –
Create yard signs that are specifically designed to please customers in your area.
Share messages that are relevant to your local community with these signs.
Reassure local audiences about the company's commitment to the locality.
As in-person shopping resumes in 2022, many small business owners will use this tactic to create meaningful customer relationships.
3. Yard Signs are Versatile
Different types of small business owners use custom yard signs to promote their brands. Some businesses that use these signs include –
Promote services to local shoppers.
Alert real estate clients about a property's status (e.g., "for sale," or "on sale soon").
Grand openings where business owners announce new projects, ventures, etc.
Business owners of all types use custom signs to drive up interest for their sales or discount specials.
Event managers also use these signs to promote their events at specific locations.
4. Visibility
Lastly and most importantly, custom yard signs give brands constant visibility in specific locations. They help brands target old and new customers. These are the reasons why so many small business owners are buying custom yard signs in 2022.
Learn more from business 2022.