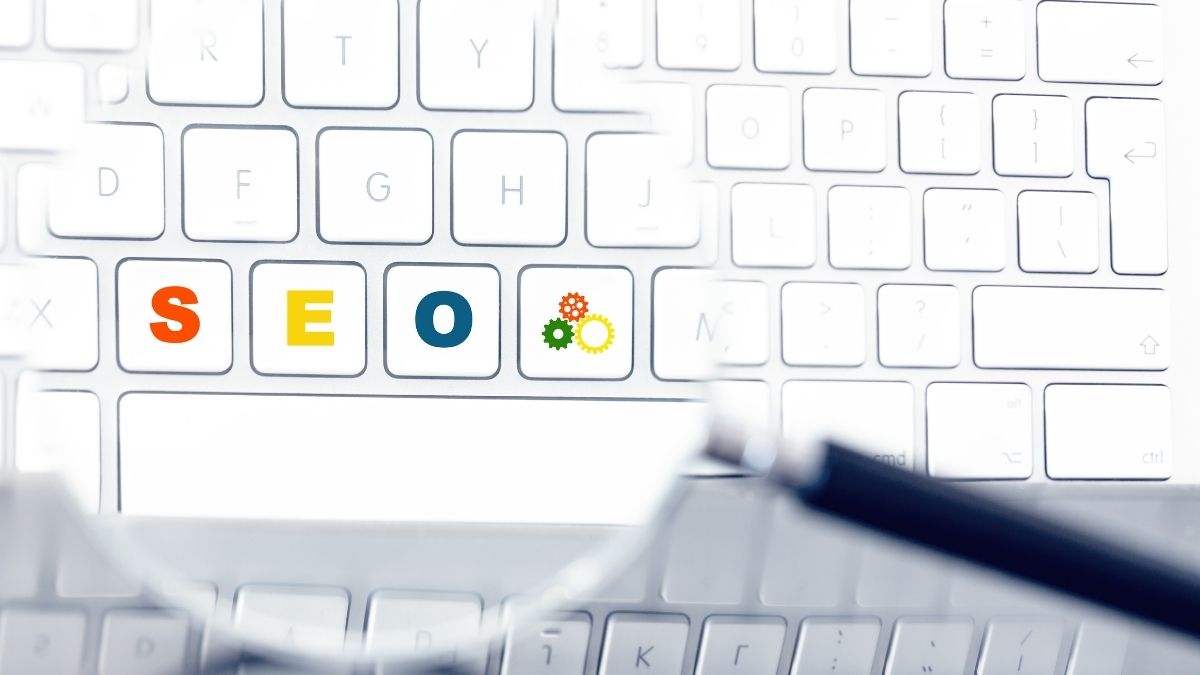 A solid SEO strategy is the foundation of any serious marketing strategy. You should use it as well.
What is the significance of your search engine rankings?
Try this on for size: a result in position one has a click-through rate (CTR) that is more than ten times higher than a result in position ten.
To reach your target audience, you must be at the top of the page, and SEO is the best way to get there.
Do you require assistance? SEO tools can make your life easier by doing the tedious work for you – as long as they are of high quality.
Why You Should Be Using SEO Tools
Everyone seems to agree that SEO is the most valuable asset a company can have. Using SEO tools is one way to take advantage of this.
Don't try to do it on your own. SEO necessitates research as well as an all-important organizational structure.
Also, don't try to guess keywords – they're not as simple as they used to be. Long-tail keywords of four words or more are preferred over one or two-word phrases. It takes time and effort to determine what those key phrases are.
There are numerous ways SEO tools can assist you in running your business. They will not only keep your workflow streamlined but also accurate and efficient.
The Best Paid SEO Tools In The Market
There are numerous free SEO tools available, including free versions of the tools on this list. These tools, however, are quite basic.
You must invest in the success of your website if you want it to be of high quality.
You do, however, have some options. In fact, there are a lot of them. Here are a few of my personal favorites:
1. Semrush
Do you have a large amount of data to process? As an all-in-one tool, Semrush could be ideal for you. It has the ability to track keyword rankings, organic traffic, and backlinks.
Their Keyword Magic tool, in particular, is fantastic at revealing phrases you may not have realized you could rank for.
You can also get information on your competitors' data to figure out how to do better yourself – comparing data helps to see what competitors are doing well and what potential pitfalls to avoid.
You'll be on the right track if you follow the right steps.
Additionally, SEO site audits can be performed to ensure that your website is performing optimally. Optimizing the SEO of your website is a fantastic way to get closer to the front page.
Cost: Their Pro plan starts at $119.95 per month, with additional options available.
2. Ahrefs
Ahrefs is the way to go if you're looking for a comprehensive SEO toolkit.
Ahrefs has a backlinks index that is updated every 15 minutes, as well as a web crawler that processes up to 8 billion pages per day if you want to improve your site's SEO performance with backlinks.
Ahrefs also has an SEO analyzer tool to ensure that your site is running at peak performance. They provide you with extremely detailed insights into your domain.
Ahrefs is also useful due to the other powerful tools available in its suite.
Among them are the following:
Site Explorer: This tool will assist you in analyzing your own and your competitors' backlinks.
Content Explorer: Assists in locating the most popular content on a given topic.
Keywords Explorer: Assists you in locating relevant keyword ideas and estimating traffic.
There's more to it than that. If you aren't ready to pay real money yet but want to learn, the company provides free educational videos online that anyone can watch.
Ahrefs also has a blog with a plethora of useful how-to's, as well as tips and tricks.
Cost: Their Lite plan is $99/month, with a seven-day trial available for $7.
3. Moz Pro
Moz Pro is more than just an SEO tool. It's a collection of SEO tools. You could potentially save a lot of money with this excellent solution for those who require a wide range of capabilities.
By only needing to purchase one all-inclusive system, you save money elsewhere.
Moz Pro does almost everything, including keyword suggestions, links, site audits, rank tracking, and on-page optimization. Their keyword research tool can assist you in deciding which keywords and keyword combinations to use.
In addition, its backlink analysis tool combines metrics in links, such as anchor text. Because backlinks are essential for SEO, this feature is critical.
Cost: The Standard plan costs $99 per month.
4. Majestic
Do you require a large number of high-quality links, not just a few? Majestic is here to help; they claim to have the largest link index database. Ever.
You'll be able to see where your links are coming from, as well as the anchor text used by other sites to link to you. You can also see the total weight of each backlink.
Finally, it is simple to compare links. You can use the tool to compare up to five websites at once.
Cost: The Lite plan starts at $49.99 per month.
5. Screaming Frog SEO Spider
Here's another method for double-checking your links.
The Screaming Frog SEO Spider is a web crawler that can perform fast URL searches. It can also look for broken links on your website.
You can look for missing title tags, duplicate meta tags, and tags that are too short. You can also see the number of links on each page, which will help you determine whether you're including enough links in your content.
Cost:  The paid version costs £149.00 per year (can be bought in the U.S. at the exchange rate.)
6. Spyfu
Spyfu may be the tool for you if you need an impressive search analysis tool for SEO keyword research. You can use it to search for any domain and see where it has appeared on Google.
Spyfu can conduct a variety of valuable types of research, including SEO, PPC, and keyword research.
Spyfu also includes a SERP checker as well as domain overviews.
Essentially, it's a massive amount of potential condensed into a single system.
Cost: Their plans begin at $33 per month.
7. Serpstat
Are you attempting to expand your business? Serpstat is a digital growth tool designed to help you optimize your SEO and PPC campaigns. It can also help with marketing campaigns.
Overall, Serpstat is an SEO tool with a plethora of useful features.
Some of these include:
Determine the keyword's worth.
Learn about international data.
Gather keywords for future campaigns.
Examine keyword trends.
Are you ready to start planning your next campaign? Try enlisting the assistance of Serpstat.
Cost: Their starter Lite plan is $69 per month.
8. CognitiveSEO
Here's another set of tools, not just one singularity. CognitiveSEO provides you with everything you need to research, plan, and execute your SEO strategy.
You'll be able to do keyword research, audit your site for SEO no-nos, analyze backlinks, and look at mobile rank tracking.
There are numerous other options. You can improve your social visibility while also avoiding Google Penalties – or, if necessary, cognitiveSEO can assist you in recovering from them.
Cost: The Starter plan costs $129.99 per month.
9. Advanced Web Ranking
Advanced Web Ranking is a fantastic way to get comprehensive position tracking and rank monitoring. It provides daily local tracking results. You can figure out what works and what doesn't by monitoring what happens on your site.
Their data layout is visually appealing and fully customizable. Advanced Web Ranking is ideal for those looking for a tool that is simple yet powerful, as it allows for easy link sharing and integration with third-party reporting.
Cost: The Starter plan costs $49 per month.
10. ContentKing
ContentKing, another site auditing tool that will show you any SEO issues that have arisen on your website, has one additional benefit: it proactively crawls your site 24 hours a day, seven days a week.
It will notify you immediately if any new problems arise. That is, you no longer have to remember to check your website for SEO errors on a regular basis.
There is no need to install any software or extensions because ContentKing is cloud-based.
It also provides useful insights into how your site is performing and how to carry out suggested tasks to improve SEO compatibility.
Cost: The Basic plan costs $139 per month.
11. Mangools
Mangools is known for its ease of use and sleek design and is ideal if you need a complete set of basic tools. It also has highly accurate keyword data, thanks to its tool KWFinder.
Mangools may not be suitable for larger businesses or those who require more from their SEO tool suite.
However, it is ideal for beginners who are just starting out.
Cost: The Basic plan costs $49 per month.
12. Searchmetrics
Are you having trouble developing your content strategy? Searchmetrics could be worth a try.
Searchmetrics, not only a fantastic SEO tool but also a valuable strategic assistant, provides numerous ways to assist you in developing an effective content marketing strategy.
It includes:
Reporting on ROI
Analysis of the competition.
Audits of the site.
Site enhancement.
Optimization of content.
Not to mention that it has far too many other features to list.
Consider it an all-in-one SEO tool.
Cost: New customers interested in upgrading must contact them for pricing or to schedule a free demo.
13. Yoast SEO for WordPress
If you're a blogger like everyone else, your website is most likely hosted on WordPress. WordPress also allows you to install a variety of useful plugins, including Yoast SEO, which is one of the most popular content management systems available.
Their software is dedicated to improving the SEO of your website. Yoast SEO handles the majority of the backend technical coding, giving you more time.
It also improves the visibility of your website in search results. Yoast SEO makes your content easier to read, and the plugin includes a wealth of educational material to assist you in honing your SEO skills.
Cost: Their premium version is $89 for a one-time payment.
14. Woorank
Have you ever wondered what your competitors are up to? You can use Woorank to find out what keywords your competitors are targeting by entering their information.
Knowing what keywords work for others is the first step in determining which keywords will work for you.
Woorank can also assist you in locating duplicate content yourself and detecting security flaws. If it discovers any issues, you'll be given instructions on how to resolve them.
Cost: The Pro plan costs $79.99 per month.
15. Ubersuggest
Last but not least, Ubersuggest does more than just identify keywords for you. It also searches for the search intent underlying those keywords.
Ubersuggests displays metrics such as keyword volume, competition, CPC, and seasonal trends. Overall, this tool is excellent for increasing the effectiveness of your organic SEO optimization.
Cost: Their Business plan is $40 per month or $400 for a one-time payment.
Choosing the Right SEO Tools
Get a good SEO tool if you want to generate traffic.
There are numerous excellent SEO tools available, making it difficult to select one.
Sit down and consider what you want for your company, then review the list above and begin comparing features to determine which one(s) will best meet your needs.
Need help with our free SEO tools? Try our free Keywords Suggestion Tool, Keyword Density Checker,
Keyword Position.
Learn more from SEO and read Best Hospitality SEO Practices for 2022 and Beyond.