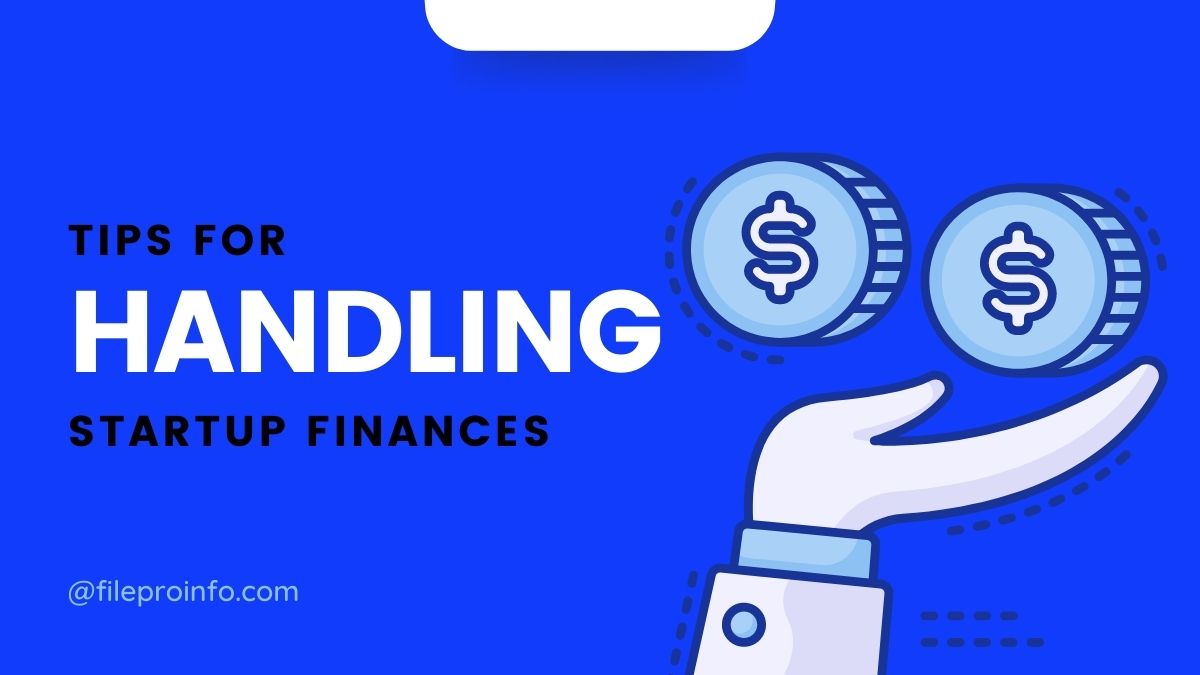 Many people believe that starting their own business and working for themselves is a pipe dream, but an increasing number of people are taking the plunge and starting their own business. It's arguably easier and less expensive to do so now than it has ever been, thanks to the internet.
While the average business can be started for a few thousand dollars, the costs can quickly add up in the first year, with most estimates estimating first-year fees of $40,000. Most people who start a business don't have this much money saved up, so they'll have to rely on loans, investors, and side hustles to make ends meet.
While it's normal for a startup to lose money in the first year, if you don't have a good handle on your finances early on, you won't stand a chance of making any money. This necessitates strict adherence to financial systems, processes, and procedures from the start.
Here are some practical suggestions for managing your startup's finances.
Keep an eye on your cash flow
First and foremost, you must keep an eye on your cash flow. It's a good idea to get accounting software as soon as possible so you can keep track of how much money comes in and goes out. Not only is this necessary for bookkeeping and tax purposes, but it can also aid in the identification of spending patterns and the identification of areas where you could either make more money or save money by cutting back.
Getting into the habit of meticulously tracking everything you spend and have coming in is a good idea. It may seem tedious at first, but it will benefit you in the long run.
Reduce your unnecessary spending
After you've established a habit of tracking and monitoring your cash flow, you can start looking for any unnecessary expenses. Businesses and their associated expenses can work in the same way that many of us don't know exactly what's coming in and out of our personal bank accounts until we take a closer look. You may be unaware that you're spending $100 a month on a variety of subscriptions and memberships that you don't require and could eliminate. Cashflow monitoring will assist you in identifying areas where you can save money.
Always keep an emergency fund on hand
It's rare for a business to run smoothly, and there's a good chance you'll incur a lot of unexpected expenses in the first year. It's always a good idea to have an emergency fund, just like your personal finances, to cover costs that you haven't budgeted for. This could mean the difference between your company staying afloat and failing before it even gets off the ground.
As a first priority, hire an accountant
Hiring an accountant is the best way to stay on top of your finances. They'll be able to keep track of your spending and conduct an audit of your accounts to help you better understand your income and expenses while also streamlining your business. Accountants can also assist you in locating appropriate accounting software, ensuring that your taxes are paid correctly, and providing advice and guidance on obtaining funding and investment from third parties.
An accountant could be a valuable asset for your business if you want it to grow, and you don't have to pay a lot for one.
Summary
Managing startup finances can be difficult and overwhelming, but if you follow our advice, you should be able to stay on top of things.
Learn more from Finance and read The Top 5 Financial Steps to a Successful Startup.