Businesses today face several security concerns in a highly competitive and fast-paced setting. Things can get problematic when they share confidential information with a business supplier, partner, or customer.
Businesses must make this information available to intended participants while protecting privacy and security for their advantage and complying with industry rules, standards, and regulations. This is where the need to safeguard file-sharing comes into play.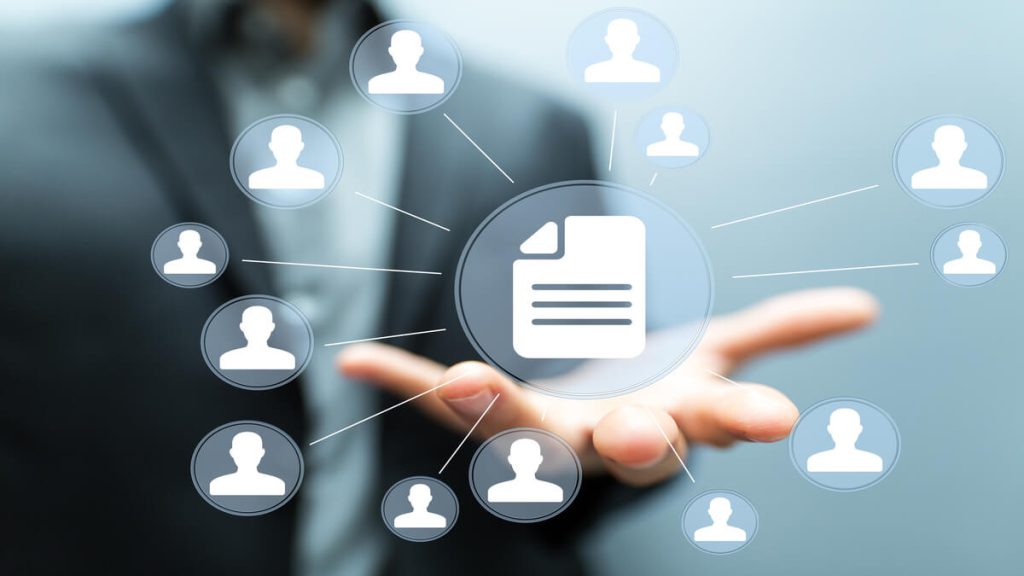 What is File-Sharing?
File sharing is sharing of data via a network with different access levels. Depending on the accessibility permission, file sharing allows a limited number of individuals to view, read, or update the file. Users are often assigned a specific capacity of file storage per account.
Below are some approaches to implement in securing file-sharing:
1. Invest In A ReliableManaged File Transfer(MFT) Solution
Some file-sharing methods compromise security and privacy for convenience. That is why your organization must utilize one reliable, secure file transfer software capable of moving sensitive and confidential data securely and promptly, regardless of file transfer volume, complexity, and size.
Outlined below are some business-friendly file-sharing features of a top MFT system:
Dashboards
Easy-to-use dashboards and visibility have the features to track all data flows and access.
Also, these tools help to audit processes in regulated areas like the healthcare and finance industries.
Consolidation
It allows enterprises to consolidate all file-based integration processes into a single system; for centralized control and management.
Automation
File-based integration workflows between applications and multi-enterprise B2B patterns within a more comprehensive hybrid integrated approach require an MFT solution that uses APIs to transform, build, and automate integrations.
Robust Data Movement
MFT systems incorporate an unparalleled depth of interfaces and data connectivity, extending the possibilities of essential file sharing and enabling enterprises to conduct smooth internal and cross-enterprise data flows.
Encryption
Encryption protects against intercepting and reading content, especially when it leaves the organization.
Encryption should occur at the egress point, where data enters or exits the organization.
A dependable MFT encrypts your file transfers in transit and at rest using a variety of data-security protocols, including Open PGP, SSH, SSL, and SSL.
Unmanaged and unorganized file-sharing approaches should be a thing of the past. An MFT platform with built-in file sharing minimizes the risk of data breaches.
2. Educate And Train Employees
It is easy to forget safe file sharing with hectic schedules and deadlines. But such mistakes can be disastrous.
To prevent such incidents from happening in the future, educate your employees on secure file sharing. Your employees must understand the threats associated with mishandling confidential material. They should know what information they shouldn't disclose outside the company and securely share it with others. If you pay for a secure service, make sure staff use it.
3. Avoid Using USB
Large file transfers via a universal serial bus (USB) are chart-topping and used by many. However, USBs are only safe if not misplaced. Sadly, you have no idea where the USB will end if it gets lost.
A scoundrel individual who obtains it will have all access to your data and might cause big problems.
4. Block Breaches And Attacks
Detection and resolution are the keys to protecting your most sensitive data from unwanted attacks. Automate incident response with governance, visibility, and threat detection.
With this approach, the chief information security officers (CISOs) and their security teams can stop threats before necessary data is lost, prevent suspicious file transfers, and isolate harmful files before they reach the organization.
5. Always Audit Data Logs
Auditing data logs is one of the best practices. Lack of team member expertise, misuse, and inappropriate software use cause many data breaches. Your systems will be more secure if you audit all user behavior, including login times.
Include the following for your data audits:
What files were accessed
Edits made on files
Log in detail (date and time included)
Actions taken
Audit logs help to increase accountability inside any external file-sharing system. For example, multiple failed login attempts may indicate a security problem. For instance, if your system detects many failed login attempts, it may indicate a possible security problem.
Additionally, you'll understand where and when this threat started.
6. Be Careful With BYOD
Like remote work scenarios, taking personal devices to work is a typical cybersecurity risk. Also, bringing your device, known as BYOD, has a lot of advantages, including lowering the learning curve for new technologies and allowing remote work.
However, hackers can use workers' gadgets like laptops and tablets to jeopardize file transfers.
It's easier for business owners to manage secure file transfers when employees only use company computers or phones.
If possible, if you can afford it, avoid BYOD practice.
Conclusion
File-sharing can simplify work activities, but only if appropriate precautions are taken by protecting files.
By following the steps mentioned, you can significantly lower your chances of being cyber attacked, having your account stolen or deleted, or contracting a malware infection.
Learn more from technology.