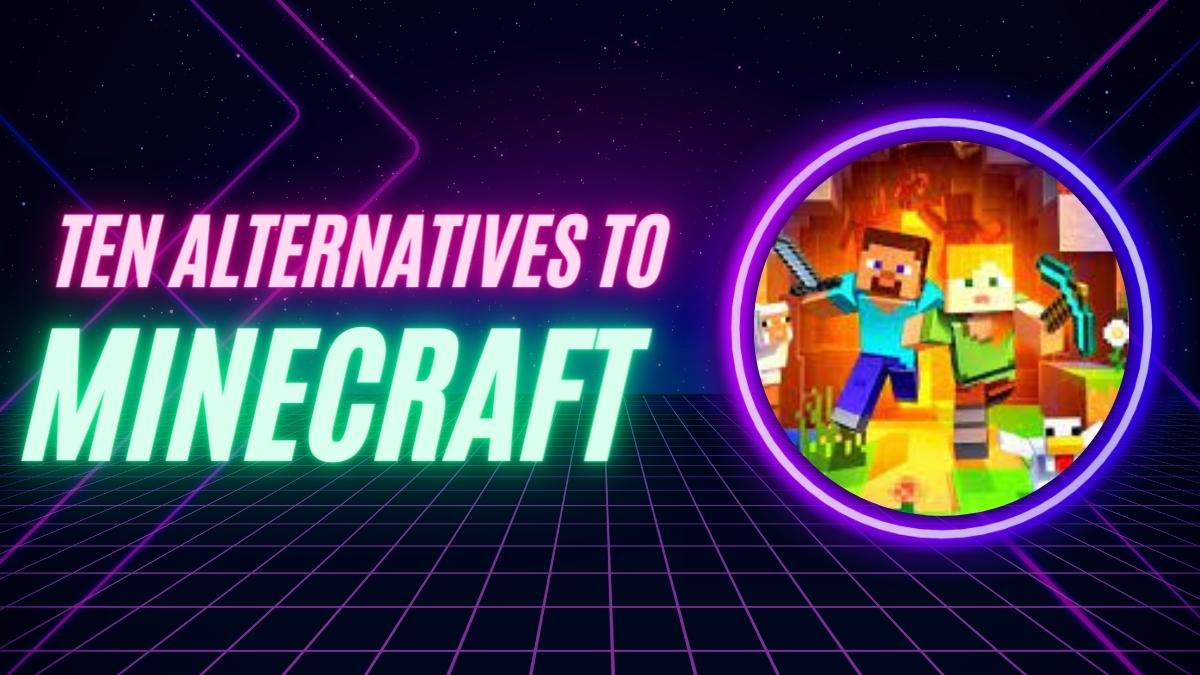 No matter what you think about Minecraft, you can hardly deny the greatness of this online game. The best-selling game in history, which has remained relevant for almost a decade, will not soon be forgotten. The only thing is that there is serious doubt that the Mojang studio will be able to further develop Minecraft as a franchise. If you are a huge fan of Minecraft gameplay, you have probably already thought about finding an alternative to it. Let's try to remember what "clones" exist, and how good they are.
Space Engineers
Fantasy worlds are good, but in Space Engineers, you can build in space! Invent spaceships, bases, and outposts with realistic physics. Complete freedom to do whatever you want – just in the spirit of Minecraft. Space Engineers has a multiplayer mode, and an active modder base ensures that it won't die anytime soon.
Boundless
The game invites players to create their own avatar and go in search of adventure on different planets of varying degrees of angularity. The game loop is extremely simple: we find ancient technologies, craft tools, and weapons, and build whatever we want. Boundless is, for the most part, a multiplayer survival game where the character needs to be fed and protected in every possible way.
Roblox
The game, which took a very long time to sell, turned out to be no less tenacious than World of Warcraft. The popularity of the unfading Roblox is easy to explain: it is easy to learn, undemanding to the player, and does not limit him in any way. Build something new if you want to, or break stuff apart. Not surprisingly, most of the players are children under 16 years old.
Terraria
It is customary to compare it with Minecraft in the sense that here you also need to build, craft, extract resources and survive. True, the world itself is two-dimensional here. In Terraria, there is more emphasis on interesting weapons and unique items – crafting is not so important here.
Stardew Valley
Someone will say – "Maycraft for girls." Someone who doesn't look like him at all. And everyone will be right about something. Outwardly and in essence, Stardew Valley does not at all resemble a cubic sandbox, but the game cycle is still somewhat similar. In Stardew Valley, the player is tasked with taking an abandoned farm and turning it into a successful enterprise. To do this, you need to craft a lot, collect all kinds of resources and fight monsters. But there is not much freedom here, the world is not voxel, and there is no emphasis on online as such, although no one forbids playing with friends.
No Man's Sky
No Man's Sky is first and foremost a space simulator that is visually nothing like Minecraft, with a lot in common with the latter. For example, the eternal need to mine and craft something. And here you can build your bases, trade resources, and become a farmer. Like Minecraft, it has a creative mode and a survival mode. As you can see, the deeper you dig, the more parallels you find. No Man's Sky is at its core a huge sandbox where the player can do whatever they want. Moreover, it has phenomenal support – for many years, developers have been releasing one cool update after another completely free of charge, significantly expanding the possibilities of the game.
Learn more from games.