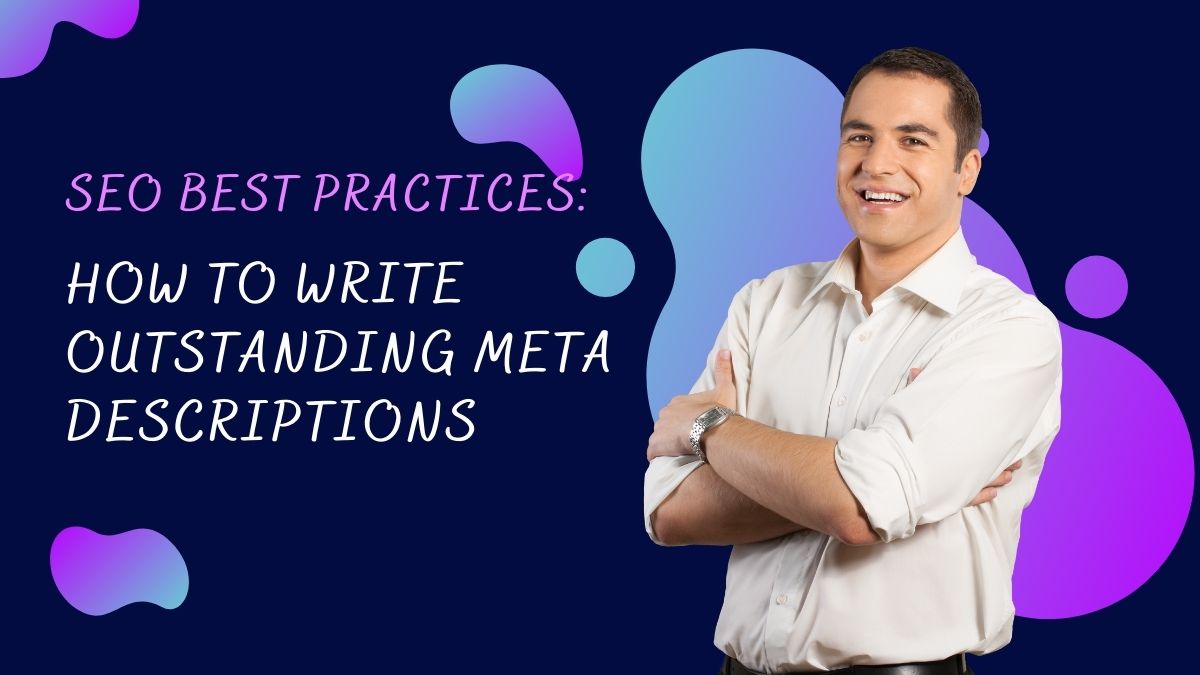 Meta descriptions have always been an important part of optimization. Although they do not help with rankings, they do help with other goals such as increasing click-through rates by enticing people to click on your listing rather than others that may not be as interesting.
Meta descriptions are regarded as an indirect signal because they have no direct influence on search rankings.
But does this mean you should disregard them in your SEO efforts? Certainly not!
You'll learn how to write fantastic meta descriptions that help search engines understand your page's content and entice searchers to click through and visit your website.
What Exactly Is A Meta Description?
The meta description is an HTML tag that provides a description of the page to search engines and users. It appears beneath the page title on search engine results pages (SERPs).
SERP Snippets vs. Meta Descriptions
Some people interchangeably use the terms "meta description" and "search snippet."
However, meta descriptions and search snippets are not the same things.
The meta description is an HTML tag that you have complete control over. You have the ability to create and optimize your own meta descriptions.
Google's search snippets are the descriptions that appear on your web pages. It could be the meta description you wrote, or it could be something entirely different. This is under Google's control.
Why would Google disregard your meta description? Google may generate a description for your webpage that is completely different from the meta description you created based on the search query.
This isn't anything new. This process was automated by Google many years ago.
According to a recent comprehensive study conducted by Yoast:
Google rewrites many search snippets on its own to better match the searcher's query.
Google used sentences from the first paragraph to create the search snippet in two-thirds of the cases they investigated. Of course, this does not imply that Google will do the same for your site, but it does suggest that an article introduction should consider whether it would be a good alternative to the meta description.
The distinction between meta descriptions and search snippets is critical, particularly when Google makes announcements, such as when Google increased the length of search snippets (only to shorten snippets about six months later).
Need help with our free SEO tools? Try our free Code to Text Ratio Checker, Broken Links Finder, Online Ping Website Tool.
What Is the Importance of Meta Descriptions in SEO?
As more ranking factors have entered the picture, meta descriptions have become less important and are no longer used in ranking at all. In fact, Google confirmed in 2009 that, while meta information was used by search engines in ranking in Google's early days, it had been devalued long before then.
So, how do they function today?
By doing the following, meta descriptions can help drive clicks, traffic, potential conversions, and revenue:
Increasing a site's CTR in the SERPs: Several studies have been conducted over the years to support the notion that well-written and properly optimized meta descriptions can increase your CTR. According to a Sistrix report, when a SERP includes a featured snippet, the CTR for position one drops by an average of 5.3 percent.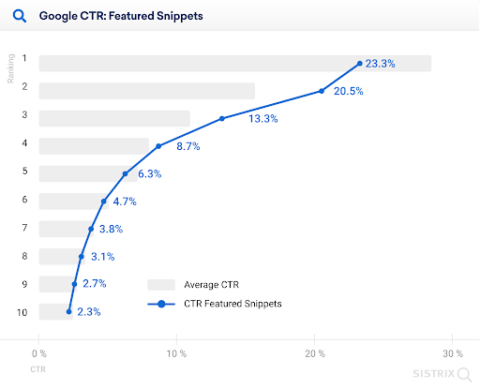 Higher quality traffic: The higher you rank in the SERPs, the more likely you will receive clicks, which will result in more higher quality traffic. According to Zero Limit Web, 81.3 percent of searches resulted in a Google organic click on page one. And the results ranging from 6 to 10 accounted for only 3.73 percent of all clicks.
Conversions that could occur: A well-written meta description that is closely related to the topic of the page, is interesting to users, and is highly optimized for user intent can significantly increase conversions from search to your site.
What Is the Optimal or Recommended Meta Description Length?
For years, keeping meta descriptions to a maximum of 160-165 characters has been considered a standard SEO best practice (or 156-160 characters, depending on who you talk to).
The reasoning behind this is that this optimization helps to avoid the truncation of the meta description in the SERPs, thereby lowering bounce rates.
Conduct your own tests. Determine what works best for your website.
7 Meta Description Writing Best Practices & Tips
Examine Your Competitors
Whatever your industry, SERP research will show you what works for your competitors – and who you need to beat.
Over the next few days, weeks, and months, keep an eye on relevant SERPs.
Determine which meta descriptions appear in the top positions for the keywords you want to rank for.
To conduct effective SERP research, follow these steps:
Step 1: Investigate the SERPs for your desired keyword.
I know it's easier said than done. It can be time-consuming to manually go through each search result and determine what your competition's kryptonite is.
We were looking at the competition because the competition usually implements techniques that are currently working.
Step 2: Investigate Your Competition's SERPs and What They're Doing.
Here, you examine your competition and determine what they are doing for their brands.
Step 3: Combine Them In A Spreadsheet And Track Them
Using the SEO Quake Google Chrome extension, you can quickly and easily export Google SERPs to an Excel Spreadsheet. This allows you to keep a running tally of your competitors and track them easily and efficiently on a monthly basis, without incurring exorbitant monthly costs.
Create a Customer Journey Map
Determine your ideal buying journey for your target audience and what happens at each stage of the marketing funnel.
Because the marketing funnel varies greatly depending on your target market, sharing a specific funnel to follow here would be pointless.
Based on your findings, target and tailor your meta descriptions.
Make use of your brand's distinct tone and style
Every brand should have a distinct tone of voice that is consistent with its brand identity; this is how the brand appears to users online.
Each meta description should be carefully crafted and tailored to how the brand's tone of voice spreads throughout its ecosystem.
Would you use the same tone of voice on a corporate law website as you would on a daycare website?
So why would you use a consistent tone of voice from page to page?
The main advantage of tone of voice is that it reaches different personas who are looking for specific keywords.
It is possible to reach your target audience with a level of sophistication and optimization that truly resonates by targeting personas with user intent and combining keywords with this research.
Include keywords that your target audience searches for. Google maintains that they do not use keywords in meta descriptions for ranking purposes. But what do you see when you conduct SERP research? Keywords highlighted in the meta description
This isn't conclusive proof that Google uses it, but it can lead your reader to the most relevant result that will satisfy their query.
You'll get the click if your meta description matches their intent better than any other result that appears.
Take Advantage of Popular Social Media Headlines
As a social media expert, you're most likely on the cutting edge of your industry when it comes to determining what's hot and what's not for your target audience.
Following influencer accounts and industry firms should be a part of your strategy at this point.
Taking it a step further, determine which topics are currently trending in your industry and look at the meta descriptions for the top-ranking results.
Google Trends, BuzzSumo, and Twitter's Trending Topics are all good places to look to see what's trending in your industry.
Identify a Specific Search Intent
Prospective customers may be turned off by generic meta descriptions and hollow phrases like "best widgets" and other sales-speak.
It is critical to instill confidence in your audience that your result will satisfy their user intent for the query.
You want to speak about what your readers are truly interested in, rather than trying to persuade them to enter your own sales funnel.
Refresh Your Older Content's Meta Descriptions
Refreshing stale content on a website can be beneficial to the site and is an excellent way to increase traffic to older pages.
Additionally, by refreshing your meta descriptions, you may gain more traction from social media. If you perform a systematic refresh of all of your meta descriptions, you can re-share and gain more visibility from older posts.
Great Meta Description Examples
So, what makes a good meta description?
Here are a couple of examples:
"In a personal injury case, the victim's pain and suffering are very real. In this latest blog post, our personal injury attorneys discuss how to reduce discomfort."
"By thinking clearly about your needs, you can find a computer that will help you do everything you currently enjoy, and more." "Our service technicians will explain."
"What do you want in a widget?" Our widget technicians can assist you in selecting the best one for your requirements. These are the features to look for in widgets."
Not every type of meta description will be effective in every industry. This is where testing, analyzing your results, and making changes based on them come into play.
Customize your meta description to the website and, more specifically, the page that is designed for your users. And remember to keep user intent in mind as you implement the above optimizations.
Meta description optimization necessitates striking a balance
All of this must be accomplished while adhering to character limits, proper branding and tone of voice, and targeted optimizations for specific pages.
It's a delicate balance that must be struck while also incorporating common SEO elements.
If you only remember one thing from this chapter, let it be this: always write your meta descriptions with the goal of improving user experience and providing useful information.
Meta descriptions excel at this.
They will not help you rank higher in search, but they will help you win more search clicks by demonstrating to users the value that your page has to offer.
Read: