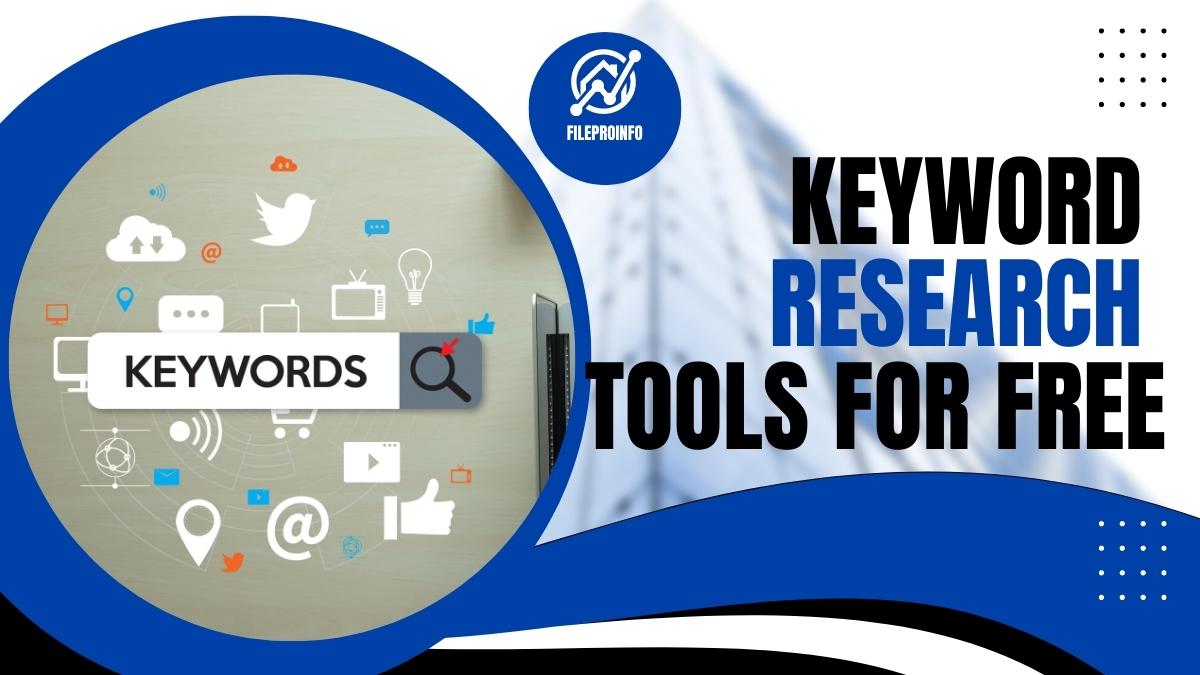 If you want to dominate the online world, you need to know how to do keyword research. And luckily for you, we've got the best keyword research tools right here, and they're all free! So check out our list and start your domination today!
Google AdWords Keyword Planner
The Google AdWords Keyword Planner is a free keyword research tool that allows you to find the right keywords for your website. You can use it to find new keyword ideas, get estimated traffic for those keywords, and see how those keywords perform on different devices.
Google Search Console
As a marketer or website owner, you can use Google Search Console to track your site's search traffic and performance. This free keyword research tool provides detailed data about your website's Search Engine Optimization (SEO), such as clicks, impressions, and click-through rate (CTR). With this data, you can improve your site's ranking in Google search results.
Google Trends
Google Trends is a public web facility of Google Inc., based on Google Search, that shows how often a particular search term is entered relative to the total search-volume across various regions of the world, and in various languages. It was launched in May 2006. The website uses graphs to compare the search volume of different terms over time
Moz Keyword Explorer
Moz is one of the most popular keyword research tools available, and their free keyword explorer is a great place to start your research. The tool allows you to enter a URL or keyword and get started with your research. The Moz Keyword Explorer provides you with data on monthly search volume, SERP features, organic CTR, and more. You can also see related keywords and phrases, as well as get filters for your results. If you're looking for a more comprehensive tool, Moz Pro may be a good option for you. However, the free keyword explorer is a great way to get started with your research.
SECockpit
Niche research is the process of finding out what people are searching for online so that you can produce content that meets their needs. Once you know what keywords people are using, you can optimize your website or blog to rank higher in search engine results pages (SERPs), which will give you more exposure and traffic. There are a number of different tools that you can use to do keyword research, but not all of them are free. SECockpit is a great option if you're looking for a free keyword research tool. With SECockpit, you can get access to monthly search volume data, CPC data, and more.
Wordtracker
Wordtracker is one of the best-known keyword research tools. It's a subscription service that gives you access to a database of keywords that people have used to find your site. You can use Wordtracker to find keywords that are relevant to your business and then use those keywords to improve your website and attract more visitors. Wordtracker offers a free trial so you can try it out before you buy it.
SEO Polarity Tools
SEO tools are vital for any digital marketer looking to boost their website's organic search visibility. While there are a variety of paid options available, there are also some great free keyword research tools out there. Here are four of the best free keyword research tools that can help you with your SEO efforts:
Google AdWords Keyword Planner: This keyword research tool from Google is designed for advertisers looking to run Google Ads campaigns, but it can also be used for SEO purposes. The tool provides data on monthly search volume, competition level, and suggested bid price.
Ubersuggest: Ubersuggest is a free web-based keyword suggestion tool that generates long-tail keywords based on the seed keywords that you enter. The tool also provides valuable insights such as Search Volume, SEO Difficulty, and Paid Difficulty.
Keyword Shitter: This is a simple but effective tool that "shits out" hundreds of keywords based on a seed keyword that you enter. While the results may not always be relevant, it's a great way to generate a large list of potential keywords to further refine.
AnswerThePublic: This free keyword research tool visualizes search queries that people are asking in the form of questions, prepositions, and comparisons. This can be helpful in coming up with content ideas that are based on real user queries.
Conclusion:
To conclude, there are a lot of great keyword research tools out there, both free and paid. If you're just starting out, we recommend using a free tool like Google's Keyword Explorer. Once you get more experience and start to scale your research efforts, you may want to invest in a paid tool like Ahrefs' Keyword Explorer.