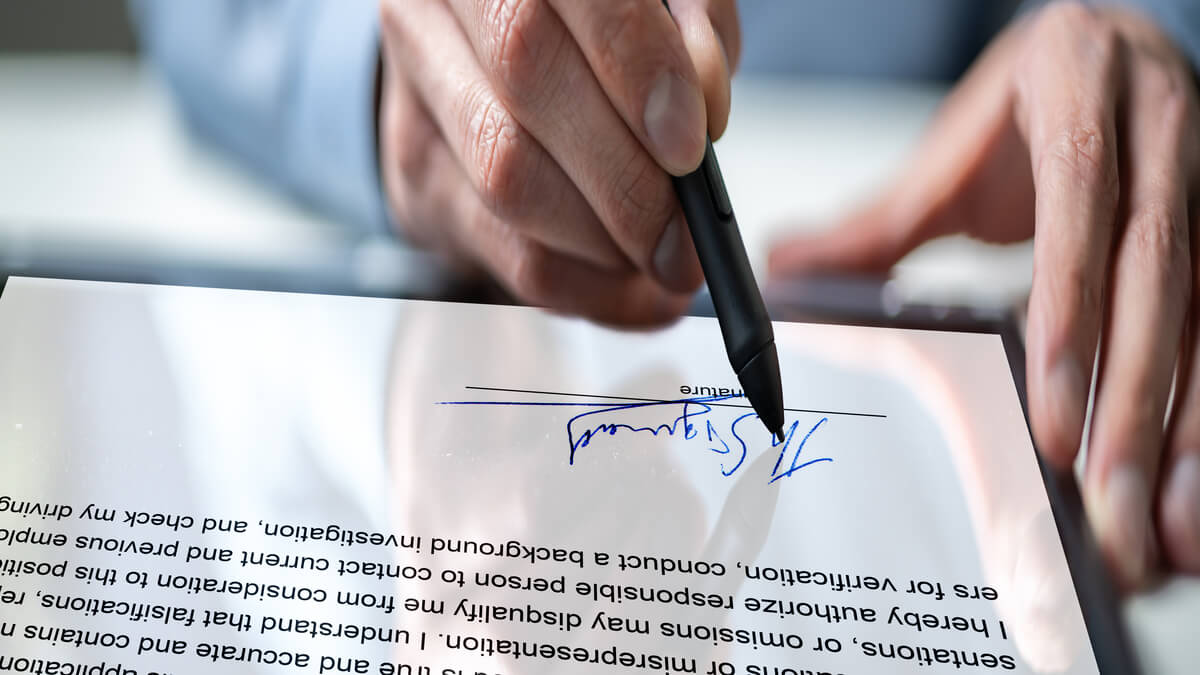 Making profits is the bottom line for most businesses. Various aspects contribute to profit-making, from productivity to efficiency. With these two aspects in check, your workers will do more daily, increasing your income; in turn, you'll make more profits. This depicts the importance of productivity in the running of any business. Therefore, most business owners will ensure everything they invest in brings about productivity.
On the other hand, businesses are adopting digitization to ensure efficiency in their service provision. One of the innovations gaining traction is the electronic signature. E-signature allows for an easy document-handling process. With this tool, you can sign documents electronically, eliminating the need for physical document sending to get the necessary signatures.
As a business owner looking to achieve their bottom line through increased productivity, are you wondering how adopting e-signatures will enable you to achieve this? Read on to find out more about e-signature features that increase productivity.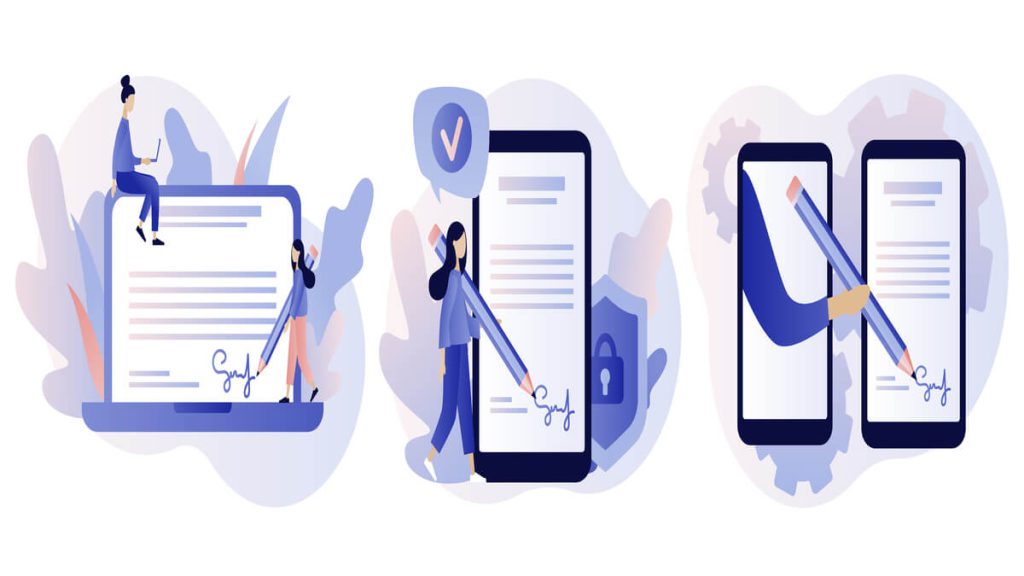 1. Template
As a business, you handle different types of documents and serve various clients in a day. Depending on your area of operation, you may need to send similar documents to different clients consistently. Without e-signature, this would mean preparing a document for each client despite the repetition. This process consumes a lot of time, reducing your team's productivity.
However, an electronic signature enables you to create templates for the documents you handle such as invoices, non-disclosure agreements, and lease agreements. Your team will only create one template for each document and reuse it over a long period. Should a client need the document, including signage, your team will just send the template as is, in addition to personalizing it. This feature reduces the time your team spends formulating documents with each client, increasing productivity.
2. Notifications
In most situations, the document signage process takes time. Why? Some document recipients might forget to sign, causing them to delay the documents for some time. In addition, there'll be a lot of back-and-forth communication to remind them of the document signage. You end up spending a lot of time, especially if several document recipients have the same issue of forgetting.
E-signatures eliminate such inefficiencies since they have a reminder feature. Once you send the document to the relevant party, they'll receive a notification prompting them to include their signatures. Some e-signature tools will continuously send reminders to the party should they delay signing.
Besides sending notifications to the document's recipients, some e-signature tools will notify you once the recipient receives the document, reviews it, and signs it. This allows for an easy document trail, and you'll know the stage bringing out inefficiencies. With this information, you'll be able to enhance your system to counter future inefficiencies. You'll increase productivity in the long run.
3. Cloud-Based Storage
Storage is of the essence in businesses, especially if your operations entail a lot of document handling. It's always advisable not to dispose of your documentation even if the contract or transaction ends because they'll serve as a point of reference for your future needs. Who knows, you might get a lawsuit from a contract you were in five years ago. The documents will act as proof as well as a source of reference. Suppose you disposed of the documents. What will be your fate?
However, storage isn't an issue you'll encounter with e-signature. Most e-signatures have a cloud-based storage feature. With the feature, you can store all your contracts and agreements in the cloud system despite the size and number of documents. Should you need a given document for reference, your team can easily retrieve it. Your workers don't have to spend countless hours trying to find a given contract, reducing their productivity.
4. Signing Order
Depending on the contract you're getting into, you may need several signatures, especially with many parties to the contract. In addition, hierarchical signage might be needed where a given party has to sign before another.
With sequential signage, you might find it challenging to handle the document. You might have to send the document to the first party, get it back, send it to the next party, and so on until the last party signs it. This lengthens the process and reduces productivity; your workers will be stuck doing the same job repeatedly.
However, most e-signatures have a signing order that allows you to create the order in which the recipients should sign the document. All you have to do is allocate signage numbers to each recipient from 1, 2, 3, and so on. The order in which you enter their email addresses determines who's the first and the last. You can go ahead and give instructions on the role each party plays in the process.
Once sent out, only the first signage, based on the order, can add their signature. On submission, the next in line gets the document, fulfills their responsibilities, and so on. At the end of it all, everyone will have signed accordingly. The signing order feature brings about automation, increasing productivity.
Learn more from business and read Electronic Signatures Will Make Your Life and Workflow Simpler.