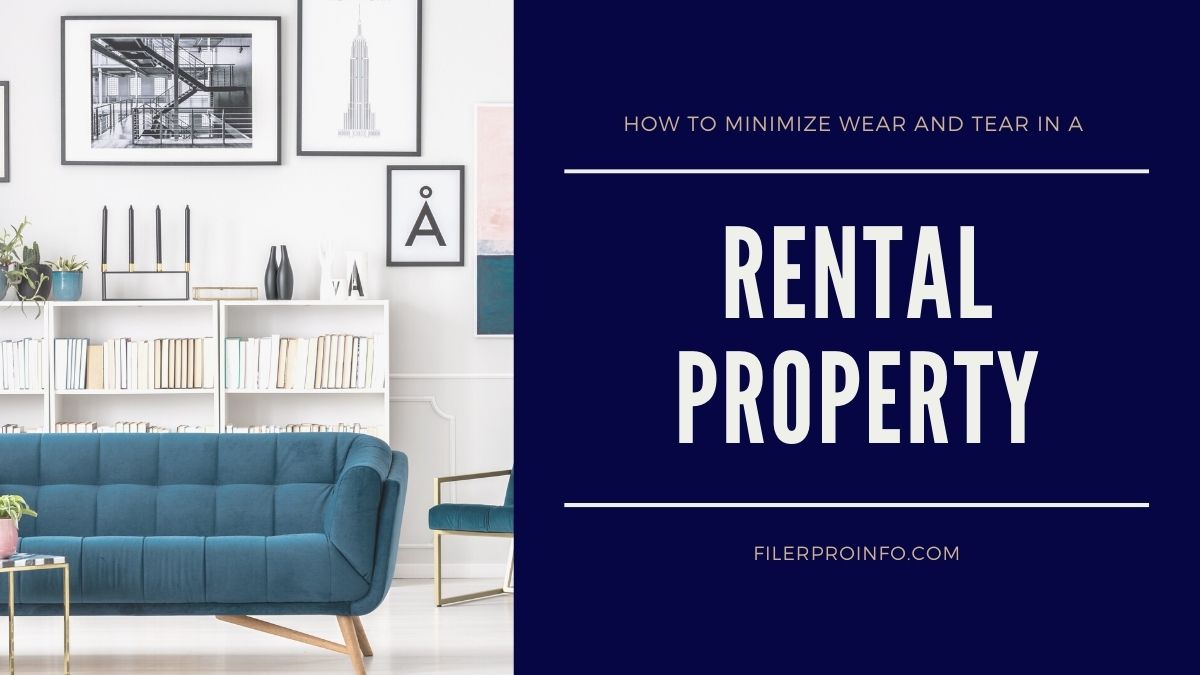 Every property is going to suffer some wear and tear, but excessive damage in a rental property can eat into your profits and make renter living conditions worse. It's important to understand what is "normal" wear and tear and work to reduce that damage to preserve your property. 
It's also important to understand what is not normal wear and tear – and hold tenants accountable for the damage they've caused.
What Is Normal Wear and Tear?
Normal wear and tear is any kind of damage or deterioration that is to be expected over the course of ordinary property use. It can include some kinds of incidental damage, such as scuff marks or scratches – so long as the behavior responsible for it isn't egregious or neglectful.
Some examples of wear and tear damage include:
Scuff marks on hardwood floors.
Worn and/or faded carpet areas.
Grout deterioration and dirt accumulation near floor tiles.
Faded or worn curtains and blinds.
By contrast, damage that is not normal wear and tear includes anything done intentionally by the tenant (or people and animals they host), or any damage caused by neglect.
Examples include:
Holes in the drywall.
Broken windows.
Pet-related stains on the floor.
Torn or missing curtains and blinds.
How to Reduce Wear and Tear
There are several steps you can take to reduce the influence of wear and tear damage in your property, such as:
1. Purchase the right property
First, understand that some homes are going to be more susceptible to wear and tear than others. Properties that are older, and those that haven't been well cared for in previous years, will be more likely to suffer from deterioration over time. When looking for properties, try to prioritize newer, more solid homes. And before you allow any tenants to start renting from you, do a thorough review of the property and make upgrades where you can.
2. Take ample photos
No matter what, it's important to take plenty of high-resolution photos of the property before a tenant moves in. This way, you'll have documented evidence of the condition of the property as it was handed to your tenants. It will make it easier to pinpoint the damage that accrues over time.
3. Screen your tenants
Not all tenants will treat your property with respect or care. Even if they're not deliberately trying to damage your property, they may be neglectful or careless, resulting in more damage than would otherwise accumulate. That's why it's important to screen your tenants thoroughly before allowing them in.
4. Invest in routine maintenance
Make sure you invest in routine maintenance of your property. Even small habits, like regularly changing the air filters of your HVAC equipment or keeping the exterior siding clean, can keep your property in good condition for longer.
5. Resolve problems before they grow worse
If and when you do notice problems with the property, try to resolve them before they grow worse. Certain types of problems, like worn shingles, can escalate over time and result in far more expensive forms of damage. It's worth working proactively to prevent this.
6. Work with a property management company
Screening tenants, conducting maintenance, and issuing repairs for small issues can be a lot of work. If your tenants are destructive or if you need to evict them, you'll face even more headaches. That's why it's a good idea to work with a property management company; for a small fee, they'll take care of nearly everything on your behalf.
No matter what, your property will suffer at least some damage over time – so there's only so much you can do in terms of preventative action.
How to Handle Other Kinds of Damage
If you notice damage that isn't the result of wear and tear, it's important to hold your tenant responsible for that damage. The first step of this process is to have a direct and frank conversation about the damage and inform your tenant that they are responsible for it. If it goes well, they may volunteer to fix the damage on their own or write you a check for the costs of repair. You may also be able to negotiate an arrangement where they pay a small extra fee each month.
If this doesn't work, you may need to escalate the situation. This could mean taking the tenant to a small-claims court or evicting them. If they're on their way out anyway, you may be able to withhold their security deposit.
The strategies in this article won't perfectly protect your property from damage. However, you may be able to significantly reduce the wear and tear your property accumulates over time – and hold your tenants accountable for any damage that isn't typical wear and tears.
Learn more from Buy & Sell and read about How to Get Started With a Rental Property?