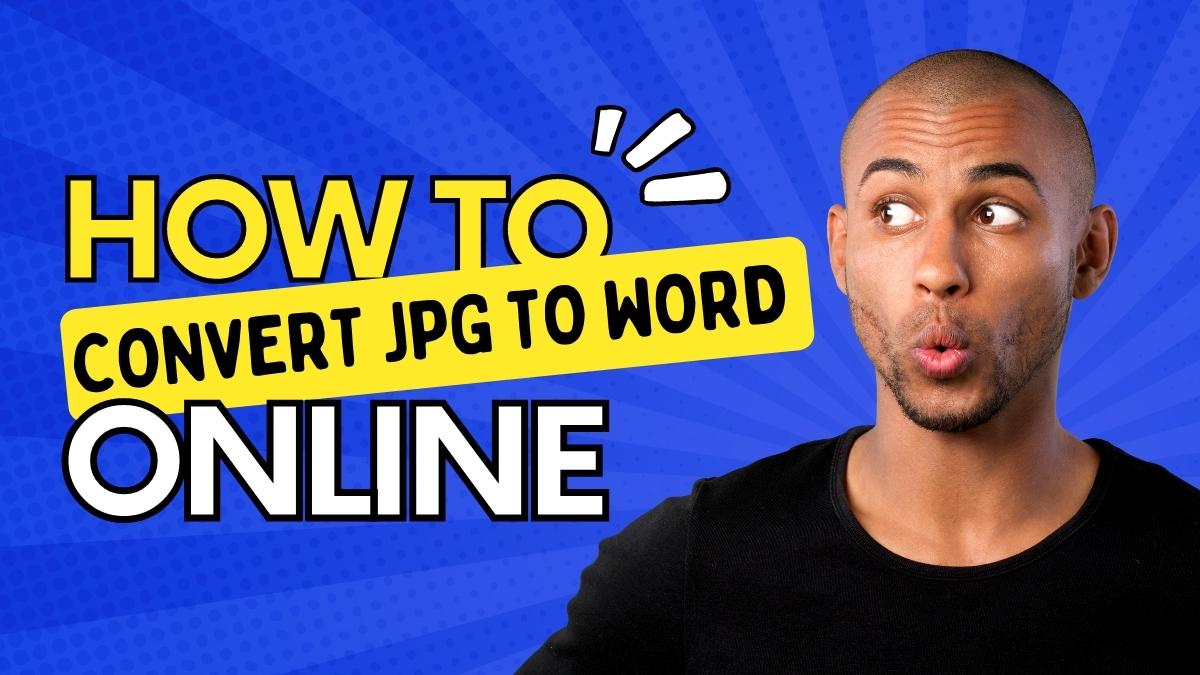 There are a number of reasons why you might want to convert JPG to Word online. Perhaps you have an image that you want to use in a document, but you don't want to have to insert it into the document as an image file. Maybe you need to make some changes to the text in the image, or you want to extract the text from the image for use in another application.
Whatever your reason for wanting to convert JPG to Word online, there are a number of tools available that can help you do it. Many of these tools are free, and they all work in basically the same way: by converting the JPG file into a format that can be edited in Word.
Converting JPG to Word online can be especially useful when you want to work with 3D models embedded in images, as it allows you to extract and manipulate text and graphics seamlessly for various applications.
If you're not sure how to go about converting JPG to Word online, don't worry – it's actually relatively easy.
What is JPG?
JPG is a file format that is commonly used to store digital photos and images. The design was developed by the Joint Photographic Experts Group and it uses lossy compression to reduce file size.
JPG is a popular choice for storing digital photos because it offers a good balance of file size and image quality. When JPG files are compressed, some detail is lost but the overall picture remains clear. JPG files can be further compressed to create even smaller files but at the cost of reduced image quality.
What is Word?
If you've ever written a paper for school, chances are you've used Microsoft Word. But what is Word? Simply put, it's a program that allows you to create and edit text documents. You can also add pictures, charts, and other graphics to your document, and format your text in a variety of ways.
Word first debuted in 1983 and has been regularly updated with new features since then. The latest version, Word 2016, includes some handy new features like improved collaboration tools and better support for touchscreen devices.
Whether you're a student or a professional, Microsoft Word is a program that can be very useful in your everyday life. So next time you sit down to write a paper or create a presentation, remember – you're using one of the most popular programs in the world!
How to Convert JPG to Word Online for Free
There are a few different ways that you can convert JPG to Word online for free. The most popular method is to use an online converter, such as FileProInfo, which will allow you to upload your JPG file and then download the converted Word document.
1. FileProInfo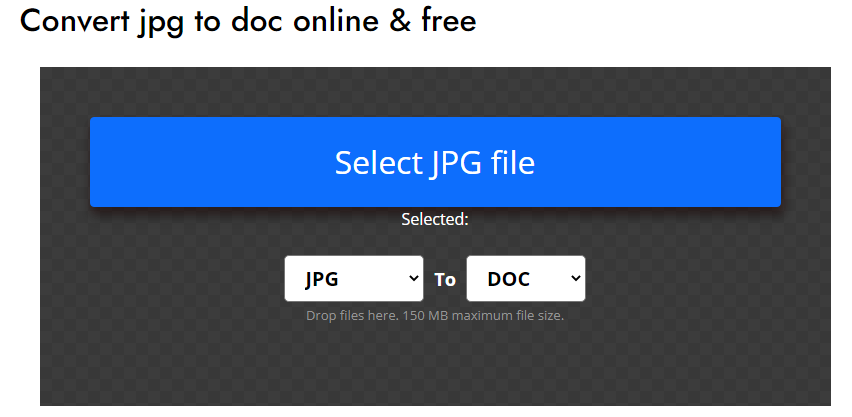 The process of converting a JPG file to a Word has numerous advantages. The ability to read Word files on any device, as opposed to JPG files, which can only be read on JPG-compatible devices, is perhaps the most obvious advantage. Because Word files are typically easier to read than JPG files, converting a JPG to Word also makes the text easier to read. Additionally, editing a document in a Word format rather than a JPG file can often be significantly simpler. Last but not least, with this free online JPG to Word converter, it is simple and quick to convert JPG to Word format.
How to convert from JPG to Word Online using FileProInfo?
The excellent, free web utility FileProInfo's JPG to Word converter makes it simple to convert JPG to Word documents. The conversion procedure is easy to understand and navigate because of the user-friendly interface. You can have a fresh Word document ready to use in just a few clicks!
Upload jpg-file(s)
Select files from Computer, Google Drive, Dropbox, URL, or by dragging it on the page.
Click "Convert JPG File Now"
Click "Download Now"
Let the file convert and you can download your Word file right afterward.
You can also open the converted file in our free online viewer by clicking "Click to View Online".
2. Docpose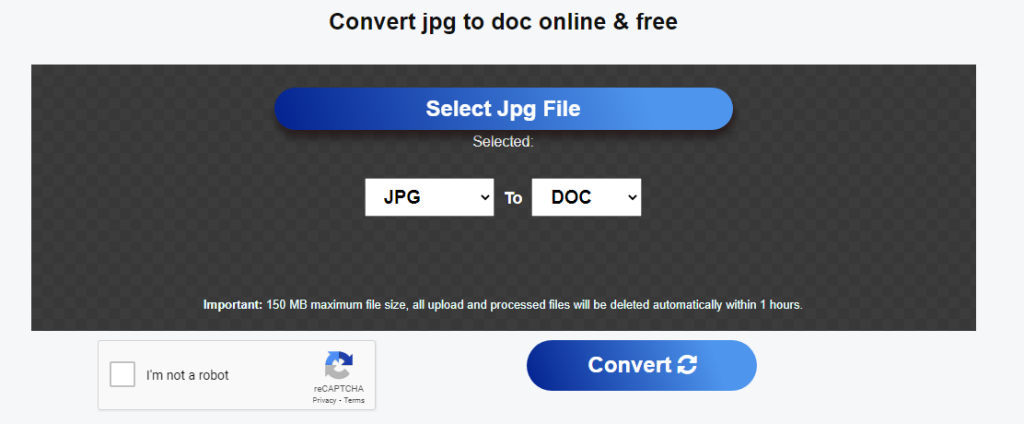 Upload jpg-file(s)
Select files from Computer, Google Drive, Dropbox, URL, or by dragging it on the page.
Choose "jpg"
Choose jpg or any other format you need as a result (more than 104 formats supported).
Download your jpg
Let the file convert and download the Word.
** You can also open Word files in our free online viewer by clicking "Open".
3. Jedok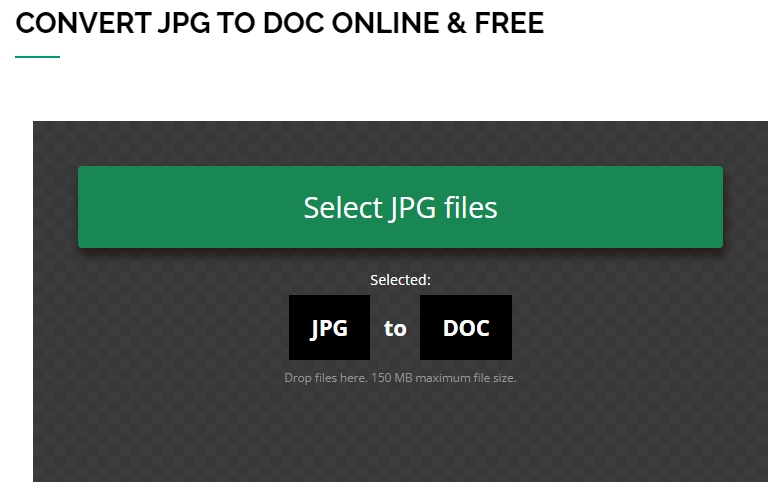 JPG to Word Converter online for free in a matter of seconds without downloading anything or registering.
Advantages of converting from JPG to Word?
There are several advantages to converting JPG to Word.
In comparison to JPG, the Word format is more commonly used and readable.
People will find it simpler to open and view Word than a JPG.
Word conversion can improve security.

Compared to Word papers, JPG files are frequently simpler to copy and share.
You can prevent your content from being duplicated or distributed unlawfully by converting it to Word.
Your documents will be simpler to print and navigate after conversion to Word.

The best tool to convert JPG to other file formats online and for free from any device is FileProInfo's JPG converter, which supports a wide range of file types.