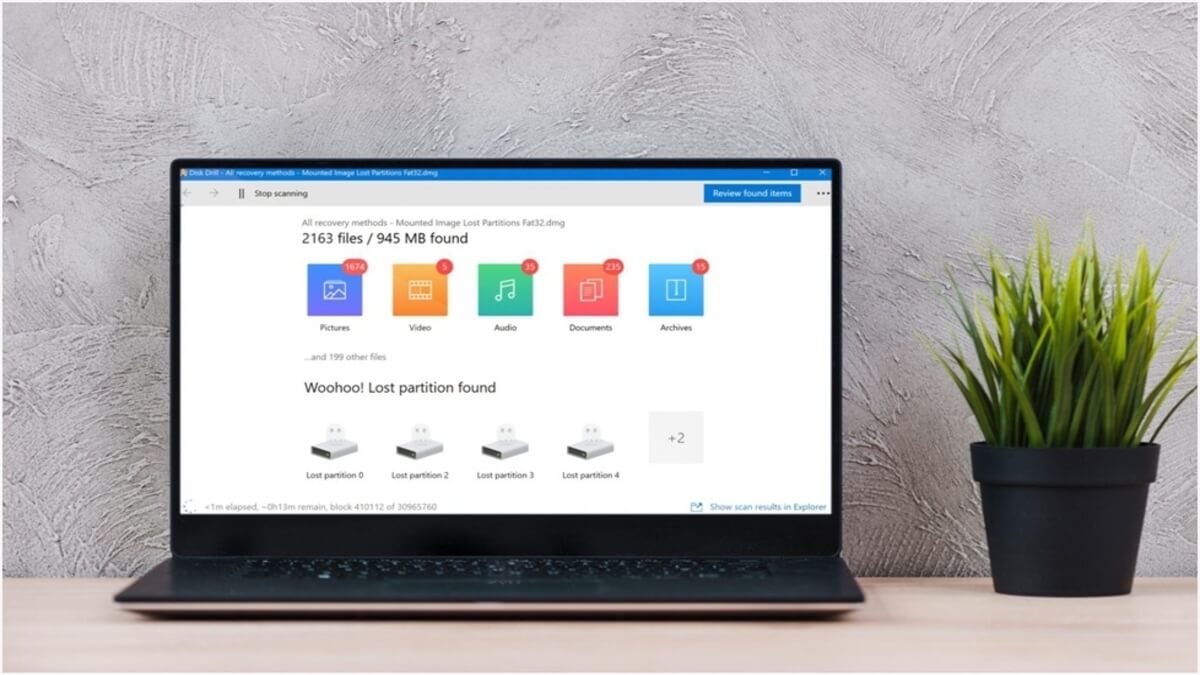 Corrupt files sound like something impossible to restore. They might slow down how your operating system works, while you might be entirely unaware of them.
But how do files get corrupted? Among the most widespread causes that files are going corrupt, there are:
Sudden power surge
Operating system crash
Unmatching file versions
A considerable number of files being allocated in the same space in the computer's memory
Physical damage to the hard drive (bad sector error)
Check out this article for more info on the 'What is a corrupted file?' question. All of these problems usually come suddenly and lead to files becoming corrupt. But what is the chance to restore such files?
To tell the truth, there's about a 50% probability that a file will be fixed. This guide will reveal the most common ways to fix and restore corrupt documents.
How Can I Fix Corrupt Files on My PC? 3 Ways to Get Files Back
We are lucky enough to have devs who create excellent tools to fix corrupted files these days. Check out our list of methods to recover corrupted files fast, including top file repair tools to help you.
1. Recovering with the help of Previous Versions.
What are previous versions? In simple words, they are copies of files in that form that they used to exist at some point in the past, like backups.
To restore a corrupt file in this way, do the following:
Step 1. Look for the file or folder you aim to restore to a previous version.
Step 2. Use the right mouse button to click on this file and issue the menu. Choose 'Restore previous versions.'
Step 3. Choose the necessary previous version (judging by date) and pick 'Restore.'
That is all! After these simple manipulations, the file is expected to come back to normal.
2. Recovery with Windows Backup.
If the previous method didn't show any previous versions, this might mean that a backup may contain the file. In Settings, just look for the 'Backup' section and choose the appropriate option.
This method will only work if you are thoughtful enough to create a backup before the corruption incident.
3. Repair using Disk Drill.
If Previous Versions or backup restoration doesn't work, there's still hope with data recovery software. It is more powerful to retrieve different media files from PC's hard drives and SD and micro cards, memory sticks, cameras, etc.
To use it on your Windows, download it and complete a fast installation. Then, follow the guide:
Step 1. Launch the tool and pick the hard drive where you want to perform scanning.
Step 2. Choose the type of scan (in the free version, only a quick scan is available).
Step 3. Wait for scan results and search for the necessary file on the list.
Step 4. Preview the file and choose the path for recovering the corrupted file.
This process will end with a 'Data Recovery Complete' message, and you will enjoy the normal functioning of the file.
These handpicked instruments have been proven effective and cover a wide range of file corruption cases. Especially this concerns expert recovery software which has more recovery capabilities. 
Is It Possible to Prevent Files from Going Corrupt?
Okay, once you have dealt with a case of data corruption and know what causes corrupted files, is it possible to protect data and avoid this problem in the future?
The short answer is – to create reliable backups. Since there are a number of causes leading to file corruption, it makes sense to use some nice backup software to go back to important documents and media files in any situation.  
Learn more from technology and read 6 Best Practices For Secure File Sharing.