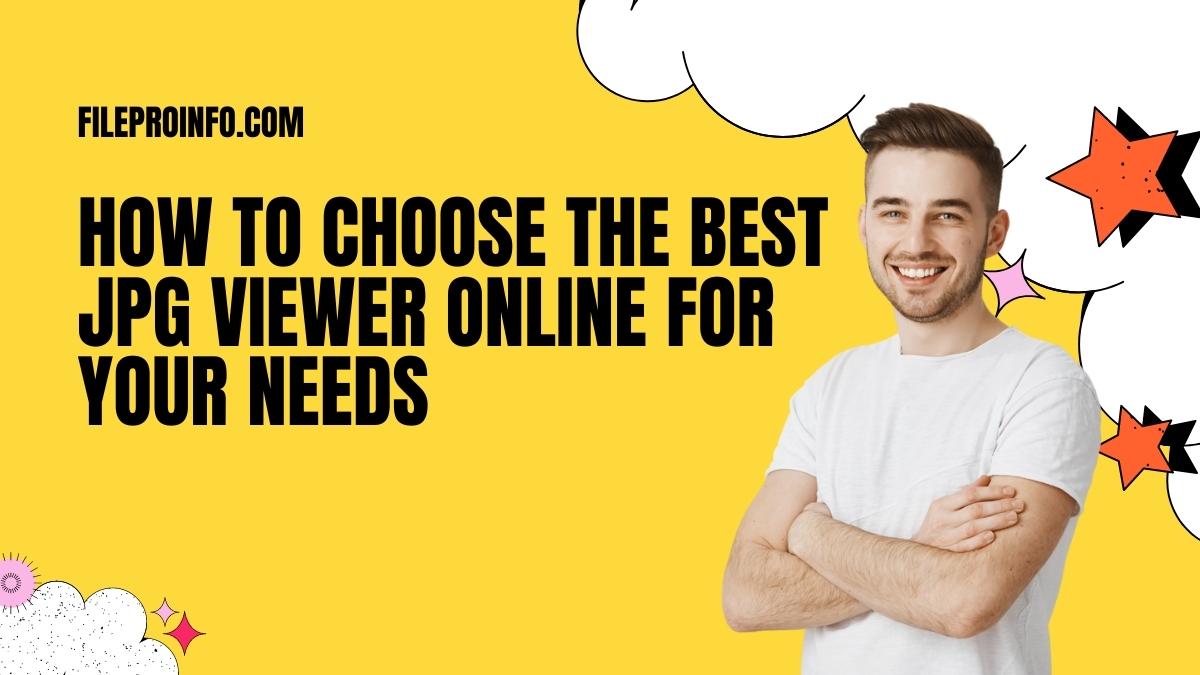 An online JPG viewer is a necessity for anyone who needs to view or edit JPG files. JPG files are the most common image file format, and they can be opened with any basic image viewer. However, an online JPG viewer offers many more features than a basic image viewer.
With an online JPG viewer, you can view multiple JPG files at the same time. This is especially helpful if you need to compare two or more images side by side. An online JPG viewer also allows you to zoom in and out of images, so you can see details that would be otherwise hidden.
Another reason to use an online JPG viewer is that it makes it easy to share images with others. With a basic image viewer, you would have to send each image as a separate email attachment.
1. Compare Features
When you need to view a JPG file, there are a few different ways to do it. You can download a JPG viewer program, or use an online JPG viewer. But how do you know which one is the best for your needs? Here are some things to consider when choosing the best online JPG viewer for your needs.
Do you need more than just basic features? Some online JPG viewers only let you view the image. Others will let you edit it as well. If you need more than just viewing capabilities, then make sure the viewer you choose has the features you need.
Do you need to be able to view multiple images at once? If so, then make sure the viewer has that capability. Some viewers can only open one image at a time, which can be frustrating if you have multiple images you want to look at.
2. Look At User Reviews
Choosing the best online JPG viewer for your needs does not have to be a difficult task. There are many different options available, and with a little research you can find the perfect one for you. A great place to start is by looking at user reviews. This will give you an idea of what others have found to be the most important features in a JPG viewer. Once you know what you need, it will be much easier to narrow down your choices.
3. Consider The Price
As the number of people taking and sharing photos online continues to grow, the demand for quality JPG viewers also increases. While there are a number of free online JPG viewers available, not all of them offer the same features or ease of use. When choosing an online JPG viewer, consider the price as well as the following factors:
The quality of the image: A good JPG viewer should be able to display images clearly and accurately.
The file format compatibility: Make sure that the viewer can open and view files in the format that you need.
The operating system compatibility: If you're using a Mac or PC, make sure that the viewer is compatible with your operating system.
Customer support: In case you have any questions or problems, it's important to know that there is someone you can contact for help.
4. Check For Compatibility
JPG Viewer is an image file format viewer that allows you to view images in a web browser. There are many JPG Viewer options available online, but how do you choose the best one for your needs?
Here are some things to consider when choosing an online JPG Viewer:
File compatibility: Make sure the JPG Viewer you choose can open and view the type of image files you need it to. Otherwise, you won't be able to view your images!
Ease of use: Choose a JPG Viewer that is easy to use and navigate. Otherwise, you'll likely get frustrated trying to figure out how to use it!
Price: There are both free and paid JPG Viewers available online. Consider your needs and budget when deciding which one to choose.
Fast, Secure, And Free Jpg Viewer Online
Looking for a free, secure, and fast JPG viewer online? Look no further! Here is a list of the best JPG viewers available online:
1. FileProInfo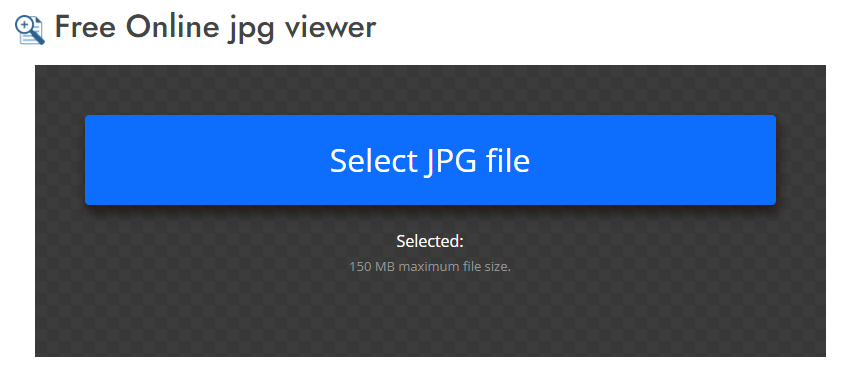 FileProInfo free online tools for viewing JPG files (.jpg) do not require any installation or registration on your computer; they are completely free. Use a contemporary browser like Chrome, Opera, or Firefox to access from any device fileproinfo jpg viewer.
2. Docpose

How to open JPG online using Docpose?
Upload jpg-file(s)
Select files from Computer, Google Drive, Dropbox, URL, or by dragging it on the page.
Choose "jpg file"
Choose jpg or any other format you need as a result (if applicable).
Download/View your processed jpg file
Let the filing process and download/view the jpg file.
** You can also open your processed jpg file in our free JPG viewer online by clicking "Open