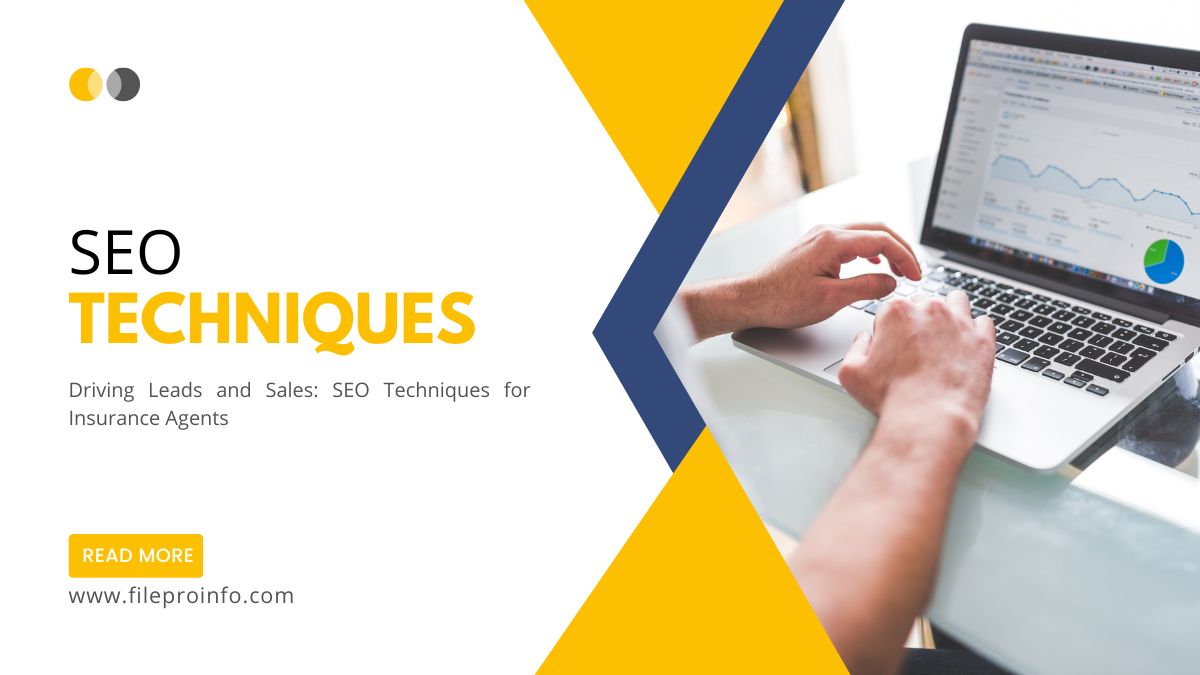 Today's competitive landscape necessitates a keen edge for insurance agents looking to differentiate themselves. Among the many competitors, establishing a clear and prominent presence is no longer a choice but a critical business need. One powerful way to accomplish this is through Search Engine Optimization. This tool has the potential to significantly broaden your online reach, multiply your leads, and, consequently, escalate your sales figures. In this guide, we aim to explore pragmatic, insurance-centric SEO strategies to thrust your business into the spotlight and ascend to newer echelons of success.
Understanding SEO Basics
Search Engine Optimization, often called SEO, enhances your website to increase its visibility on search engines. The higher your website ranks, the more likely potential clients will see your insurance offerings and, thus, the higher the chance of converting them into actual customers. Search engine optimization (SEO) is the crucial element that unlocks the potential for online success for insurance agents.
Keyword Research
The first step in the SEO journey is conducting thorough keyword research. This process involves identifying the words and phrases potential clients might use when looking for insurance services. Several tools, like Google's Keyword Planner and SEMrush, can guide this process. Using keywords that align with your audience's search habits increases your chances of capturing their attention and, subsequently, their business. As a life insurance specialist, it's essential to focus on keywords like 'best life insurance policies' or 'affordable life insurance' to attract potential customers.
On-Page SEO Techniques
On-page SEO refers to everything you can do directly within your website to improve its position in search rankings. This includes:
Content Creation: At the heart of SEO lies impactful and insightful content. As an insurance agent, you are uniquely positioned to answer your potential client's questions and concerns about the industry. A blog post on your website explaining the complexity of insurance policies, or a guide outlining how to choose the best insurance plan, will draw in an audience looking for these answers. You can introduce the pivotal role of insurance SEO services in helping insurance companies enhance their online visibility, attracting more potential customers. As your content continues to inform and provide value, it naturally fosters higher website traffic and lead generation.
Keyword Optimization: Including the right keywords in your content, titles, URLs, and meta descriptions helps search engines understand your content better, boosting your visibility.
Meta Descriptions and Title Tags: A compelling meta description and an accurate title tag can dramatically increase your click-through rate.
Internal Linking: By linking your content to other pages on your website, you can guide visitors to more of your content, increasing the chances of conversion.
Off-Page SEO Techniques
As the name suggests, off-page SEO includes all the actions taken outside your website to improve your search engine rankings. This includes:
Building Quality Backlinks: When reputable sites link to your website, search engines view your site as trustworthy, which can improve your ranking.
Social Media: Regularly promoting your content on social media platforms can drive more traffic.
Local SEO and Online Directories: Listing your agency on online directories and optimizing for local search results can help you attract local customers.
Technical SEO
Technical SEO involves optimizing your website's infrastructure to help search engine spiders crawl and index your site more effectively. It encompasses:
Mobile Optimization: With more than half of all web traffic coming from mobile devices, ensuring your site is mobile-friendly is essential.
Site Speed and Security: A fast, secure website provides a better user experience, which search engines reward.
Structured Data and Schema Markup: These help search engines understand your content better, which can lead to better visibility in search results.
Tracking SEO Success
More than simply implementing SEO strategies is required. You must also monitor your progress using tools like Google Analytics and SEMrush. These platforms can provide insights into metrics like site traffic, rankings, and conversions. Understanding these metrics can guide future SEO strategies, helping to optimize your SEO services.
SEO Mistakes to Avoid
While SEO holds great potential for boosting your online visibility, common mistakes can hinder your progress. These include keyword stuffing, having duplicate content, and neglecting mobile optimization. Awareness of and avoiding these pitfalls can help ensure your SEO efforts yield the best results.
Call to Action
Now, equipped with these techniques, it's time to unlock the full potential of your website. Whether you're optimizing your site for the first time or refining an existing SEO strategy, the benefits of SEO for insurance agents are vast and waiting to be reaped.
Remember, an SEO-optimized website doesn't just increase your online visibility; it can also drive a substantial amount of targeted traffic. With high-quality, optimized content, your website can become a powerful tool for generating leads, making SEO a valuable part of your digital marketing strategy. Start your SEO journey today, and watch as your insurance business flourishes.
Conclusion
The power of SEO in driving leads and sales is undeniable. By implementing the SEO techniques outlined in this guide, insurance agents can increase their online visibility, attract more information, and boost sales. It's important to remember that SEO is a continuous process that requires regular tweaking and optimization.