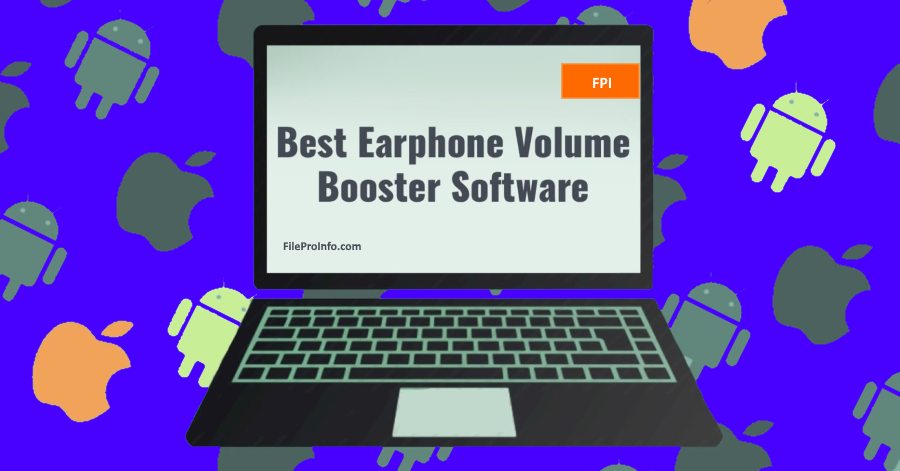 How to improve the headphones' sound? Almost everyone, sooner or later, asks themselves this question. Let's find out how to adjust the sound of the headphones so that it pleases even more. There are several basic methods: physical upgrade (ear cushions, wire, etc.) and software (another player, equalizer). You can read more about earphone volume booster software at appslikethese.
1. Improving the sound quality of wireless Bluetooth headphones
How do you improve the sound quality of wireless headphones? Almost the same as for wired ones. The main points are common and we will consider them below. Separately for the wireless, we can highlight the following points:
Different sound settings. Equalizer, volume, and other enhancers. Standard means of the OS. The sound is transmitted digitally, the flexibility of the settings is greater than for the wired ones.
Changing the codec used for transmitting the sound. For example, SBC is not always worse than AAC. You can experiment.
Settings through an app. A proprietary one from the headphone manufacturer or a third-party one. This can include upscaling (increasing bit rate), sound profiles (equalizer plus effects), and the like.
2. New ear cushions
If you're seriously considering how to improve the sound in your headphones, start with the ear cushions. Changing them is usually no problem and the results are easy to hear.
Whether it's full-size, overhead, or vacuum headphones, you can replace the ear cushions. It's harder with earpieces, most modern models don't have ear cushions. But you can think of something here too. How can ear pads improve the sound quality of headphones?
For full-size and overhead headphones in general the difference is as follows: leather, leatherette, and similar materials improve the bass quality, increase its quantity, narrow the scene, add energy. Cloth, velour, and similar materials reduce the amount of bass, can make the bass more "dry", expand the scene, can increase the detail in the midrange and treble.
There are differences for vacuum ones: silicone ear cushions come in different densities and shapes (regular, elongated, herringbone). And there are also foam versions. Different silicone shapes do not affect the sound much. You can highlight the point that the deeper denser (necessarily both) the fit, the more bass. But this is very roughly. The foam gives better sound insulation and, in part, equalizes the sound. The difference here is not very big, but it is worth a try.
3. Another cable – how to improve the sound of headphones by replacing the wire
Improving the sound in headphones with a cord can be achieved by replacing that very cord. If the headphones have a detachable cable, it is definitely worth trying to change it. Many people say that the wire does not affect the sound, but this is not the case. Of course, it is easier to feel the influence of the cable in expensive and high-quality headphones. If the model is simple, the value of replacing the cable is much lower.
If the wire is removable, it is sufficient to simply pick up (or order) a new cable with the same connector. They are mostly standard, there are a few for different form factors, but not many. Here you don't even have to think hard about how to improve your headphones, just change the wire.
If the cable is fixed, you can, of course, try to re-solder it. But you need the right skill. Do not do o it yourself, if you have not had experience before.
4. A better source
The obvious, but not for everyone, way to improve the sound in your headphones is to buy a player or other high-quality source.
Your headphones may not be fully exposed from your current source (phone, simple player, PC, and so on). If you have fairly expensive headphones, they probably need a better source than your phone.
If you listen to music from a PC, it always makes sense to replace the audio card. Even if you have a laptop and replacement is not possible, there are external sound cards that have enough USB connectors to work. Even for games and movies, this can often be useful. This is a very effective way to make your headphones sound better and cleaner.
If your source is a smartphone or a simple mp3 player, replacing it with a high-quality portable player will improve the sound of headphones in almost 100% of cases. There will be no changes only if you have simple headphones. It makes sense to change them.
5. Adding an amplifier is another way to improve the sound on your headphones
This is a good option if you listen to music from your phone. You can add an amplifier to your existing source. This is especially true for high-impedance headphones. But even if your model has an impedance of 32 ohms, buying an amplifier will certainly improve the sound. After all, the amplifier not only amplifies the signal but also equalizes it.
Moreover, many modern amplifiers have a built-in DAC, to which the entire file processing is sent.
6. Programs for improving headphone sound – for PC and phone
Headphone software is a broad concept. Both for PC and phone, there are many different solutions that change the sound to one degree or another.
There are quite a lot of programs for improving sound on the PC. Starting with the codecs and players described above. Consider a few more proven options.
Hear 1.0 – (also available for MAC) is an awesome program that improves the sound of players, videos, games, movies, and so on. Tricks: 3D Sound, virtual Subwoofer, speaker enhancement, and a great equalizer.
DFX Audio Enhancer is a simple program that allows you to improve the sound quality separately for each application (player, browser, etc.). Pretty simple and easy to use.
SRS Audio Essentials – a good program to improve the sound quality of music and not only. It also has 3D adjustment, EQ and many other options. Pretty user-friendly interface and rich functionality.
It is quite simple to download a program to improve the sound in headphones, it is enough to know where. But there are many practically useless ones among them. But there are also a few proven tools.
Breakaway Audio Enhancer – creating a high-quality, virtual sound card on your computer, which improves the sound quite well. The main features: the ability to equalize the quiet and loud sounds on the same level, a lot of auto-settings, handy indicators in the bottom panel.
Stereo Tool 8 is a multifunctional program for audio processing and equalizer settings. You can adjust the sound of an individual music file, internet radio station, mono to stereo conversion, clipper, compressor limiter, and more than 30 other useful settings. The program has so many settings and tools that it can surprise even experienced users.
Let's take a look at some interesting applications (on Android) for tuning and improving the sound of wired and Bluetooth headphones.
Headphones Equalizer is one of the best headphone equalizer apps. You can automatically make complex adjustments and adjust the sound to your model. Lots of interesting tools.
EQ Music Player – a multifunctional equalizer. Allows you to improve the sound in videos, games, enhances the bass, and so on.
It goes without saying that for iOS there are quite a few applications to improve the sound of headphones. In addition, the iPhone has a built-in equalizer, which can also have a tangible impact on sound quality. To increase the volume, you can also use Jailbreak.
Equalizer + Amplifier and Music Player is a popular equalizer with a simple and clear interface, but good functionality.
Studio Music Player is a good player with a lot of settings and features.
Read more from technology and Burp Suite Extension.