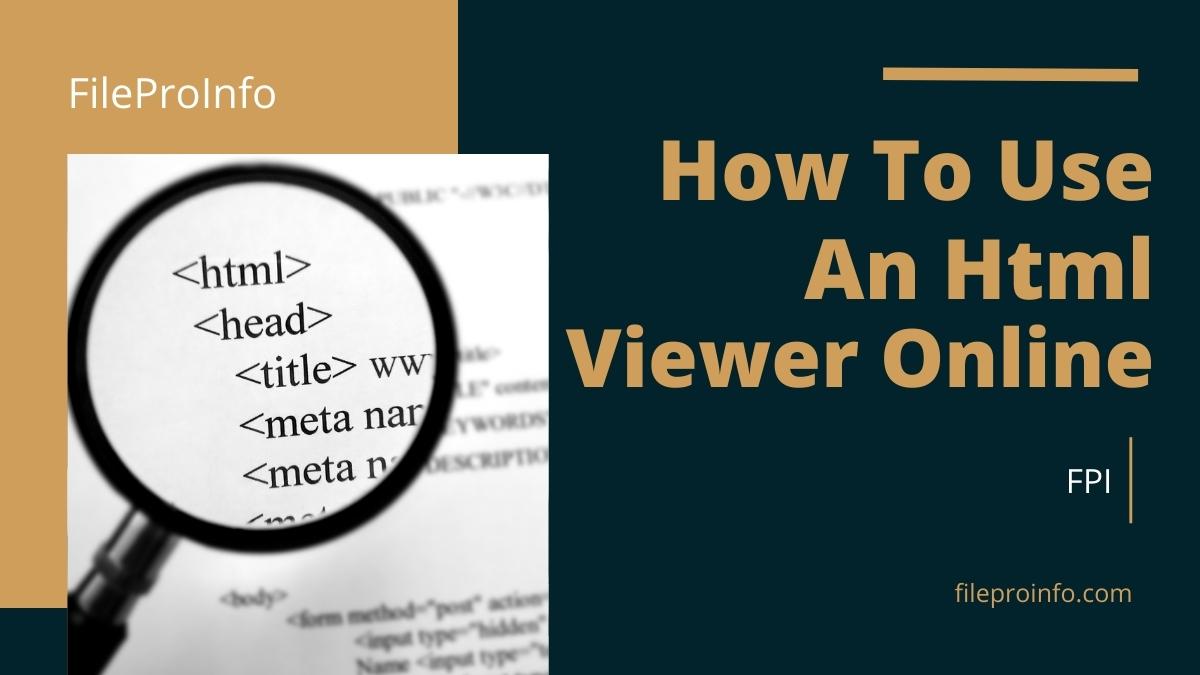 There are many reasons to use an HTML Viewer online. Below are some of the most popular reasons:
HTML Viewers online can help you check the code for errors before you publish your web page. This can save you time and frustration in the long run.
HTML Viewers online can also help you see how your web page will look before you publish it. This way, you can make sure that everything looks the way you want it to.
HTML Viewers online can also help you troubleshoot problems with your web page. If something isn't working the way it should, an HTML Viewer can help you figure out what's wrong and how to fix it.
What is Html?
HTML is the standard markup language for creating web pages and web applications. With Cascading Style Sheets (CSS) and JavaScript, it forms a triad of cornerstone technologies for the World Wide Web.
Web browsers receive HTML documents from a web server or from local storage and render the documents into multimedia web pages. HTML describes the structure of a web page semantically and originally included cues for the appearance of the document.
HTML elements are the building blocks of HTML pages. With HTML constructs, images and other objects, such as interactive forms may be embedded into the rendered page. It provides a means to create structured documents by denoting structural semantics for text such as headings, paragraphs, lists, links, quotes, and other items.
Best Html Viewer Online
1. FileProInfo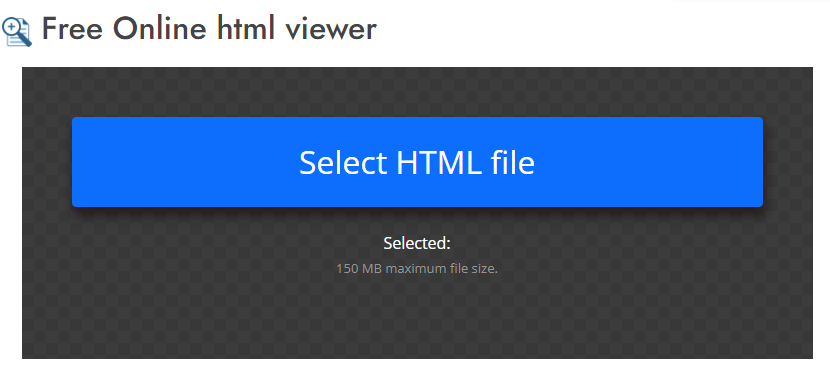 Our completely free and online hypertext markup language file (.html) viewing tools don't require any installation or registration on your computer. Use a contemporary browser like Chrome, Opera, or Firefox to access any device.
2. Docpose

How to open HTML online?
Upload html-file(s)
Select files from Computer, Google Drive, Dropbox, URL, or by dragging it on the page.
Choose "html file"
Choose html or any other format you need as a result (if applicable).
Download/View your processed html file
Let the filing process and download/view the html file.
** You can also open your processed html file in our free online viewer by clicking "Open".
The Benefits Of Using An Html Viewer Online
An HTML viewer online can be a great asset for any web developer. By providing a quick and easy way to view your code, an HTML viewer can help you spot errors and make changes on the fly. Here are just a few of the benefits of using an HTML viewer online:
You can catch syntax errors quickly.
You can see how your code will look in different browsers without having to open each one individually.
You can test out new code without having to save it to your computer first.
Overall, an HTML viewer online is a valuable tool for any web developer. By using one, you can save time and catch errors before they cause problems on your live site.