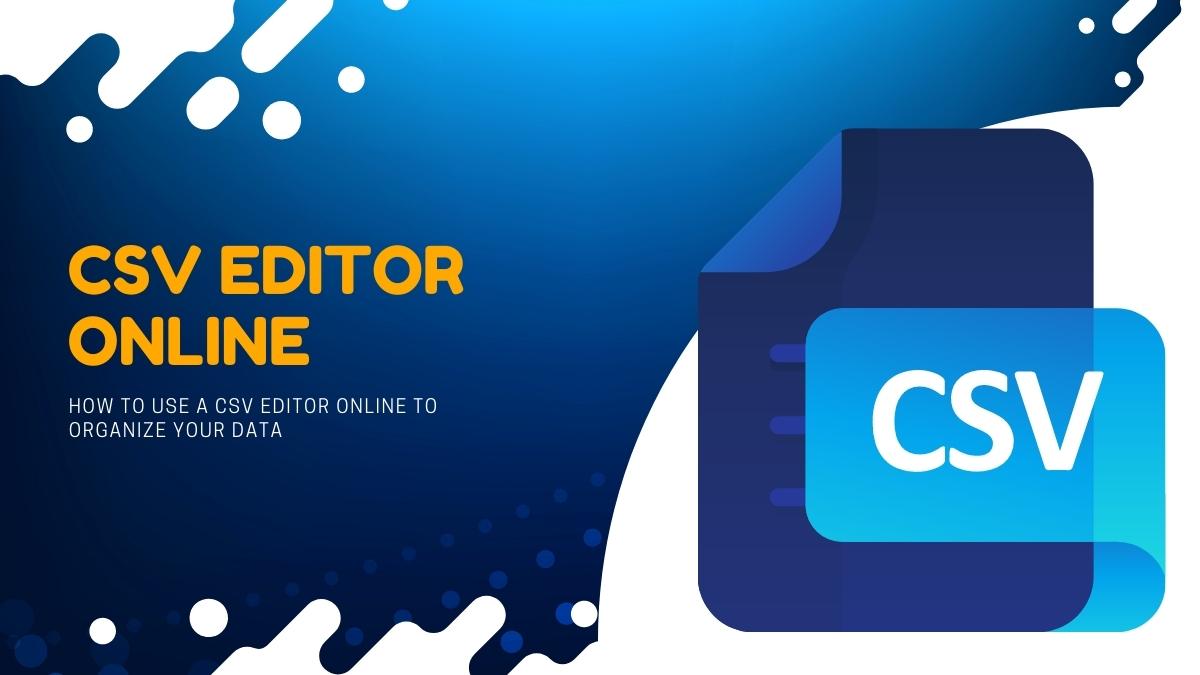 A CSV file is a type of file that stores data in a tabular format. The data in a CSV file are separated by commas, and each row of data is called a record. A CSV file can be opened in any text editor, such as Notepad or TextEdit. When opened in a text editor, the data in a CSV file will appear as one long list of values separated by commas.
What is a CSV Editor Online?
A CSV editor online is a web-based application that allows users to edit and save their CSV files in a cloud-based environment. The application provides a user-friendly interface that makes it easy to edit and save files. The CSV editor online also offers a number of features that make it an essential tool for data management.
Reasons to Edit CSV Online
There are many reasons you might want to edit a CSV file online. Maybe you're working with a lot of data and you need to make sure it's all correct before you import it into your database. Or maybe you just want to quickly change some values in a CSV file without having to open it in a text editor.
Whatever the reason, there are several good CSV editors available online that can make editing CSV files quick and easy. Here are some of the best reasons to edit CSV files online:
You can easily view and edit large CSV files.
You can check for errors in your data before importing it into your database.
You can work with other people on the same CSV file at the same time.
You can easily add, delete, or change values in your CSV file.
Free CSV Editor Online
Looking for a free CSV editor? Look no further! FileProInfo online CSV editor is the perfect tool for you. With this tool, you can easily edit your CSV files without having to download or install any software. You can also use this tool to convert your CSV files into other formats, such as Excel or JSON. So why wait? Try FileProInfo free CSV editor now!
FileProInfo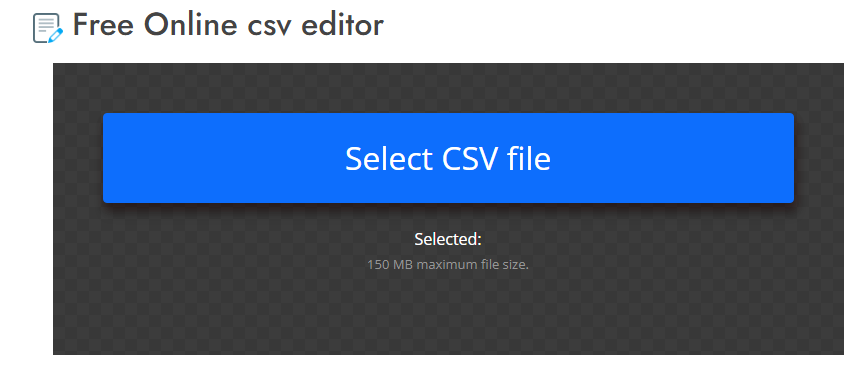 FileProInfo free CSV editor online tools are completely free and available online; they do not require any installation or registration on your computer. Use a contemporary browser like Chrome, Opera, or Firefox to access any device.
The Benefits of Using a CSV Editor
A CSV editor is a great way to manage your data. You can use it to view, edit, and save your data in a variety of formats. CSV files are easy to work with and are compatible with most spreadsheet applications. A CSV editor can help you organize your data and make it easier to analyze.
There are many benefits of using a CSV editor online. First, it is a convenient way to manage your data. You can access your data from any computer with an internet connection. Second, a CSV editor can help you save time by allowing you to view and edit your data in one place. Third, a CSV editor can help you ensure accuracy by allowing you to check for errors before exporting your data.
Overall, using a CSV editor online is a great way to manage your data. It is convenient, saves time, and helps ensure accuracy.