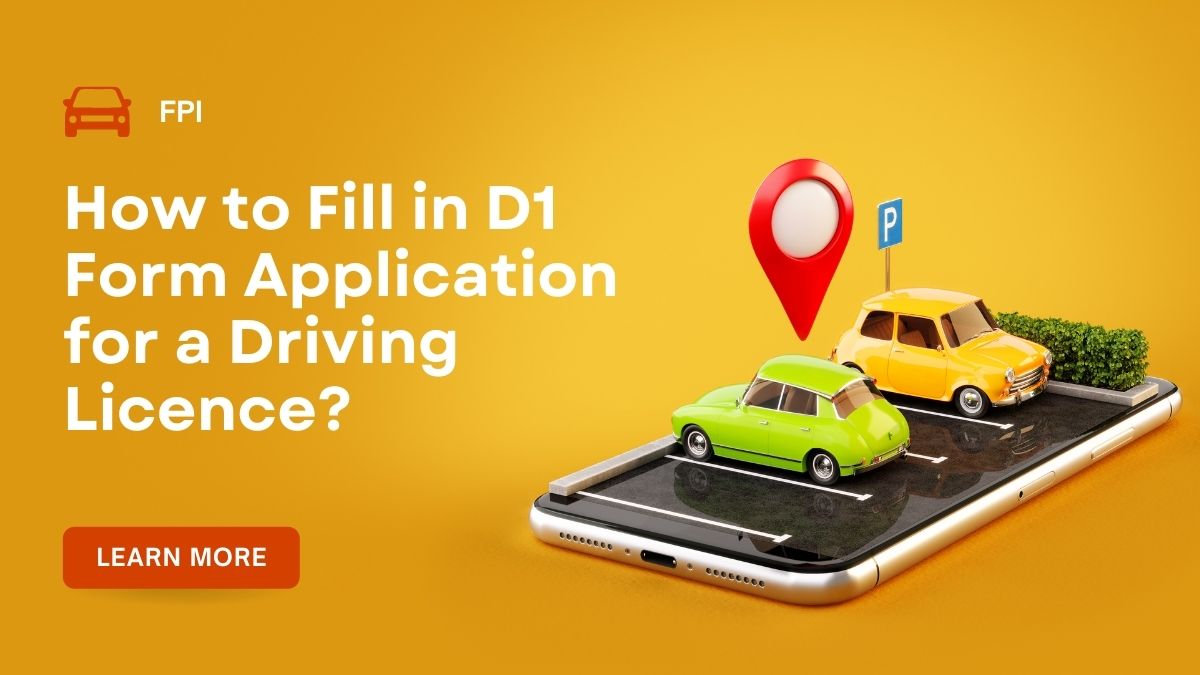 When you need to get a new driving licence in the UK, you should file a D1 form. If you do it for the first time, a few questions may come up. How to fill in the DVLA D1 form correctly? What to do next to apply for a new driving licence? This guide will be handy in this case. Here you will find general information about the D1 form and how to write it.
What Is a D1 Form?
The most widespread reason why you might need to fill out a D1 form is that your driving licence is expiring. When you complete this blank, pay a fee, and send it to DVLA, you can get a new driving licence in the UK.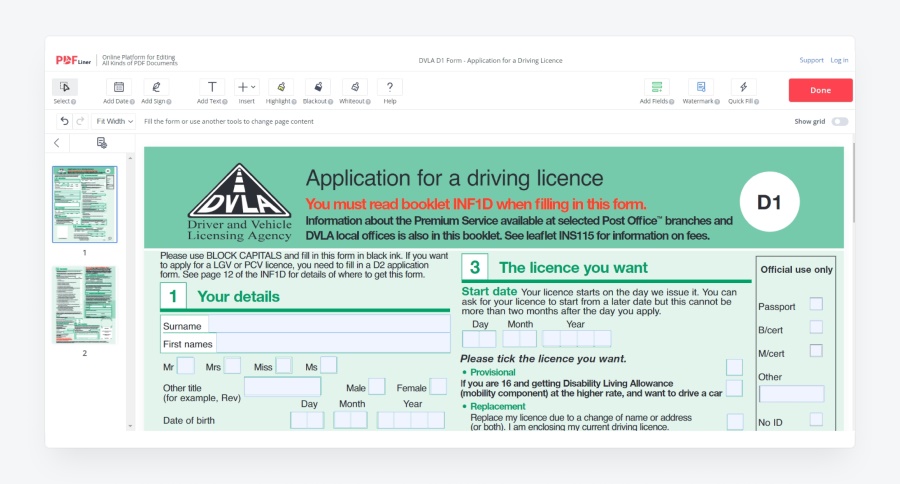 There are other cases when you need to fill it out. For instance, your driving licence was lost or stolen. If such a thing happens, you should apply for a new document immediately. Sometimes, the driving licence can be damaged. In this case, you'd better file a D1 form and get a new one too. If you change your address, you should get a new driving licence too. Today, you can fill out a blank online as well as send your payment. The DVLA will consider your application and make a new driving licence if the document is filled out correctly.
How to fill in a D1 form?
This form should include information about your previous licence and the one you want to get. Besides this, there is a questionnaire about your health status. Follow these steps to fill out a DVLA D1 licence application.
Step 1: Indicate your personal information
The first and second sections require your details, including name, address, residency, eyesight, and others. If you know your UK driver number, you have to indicate it too. It's necessary to leave your email address and phone number. DVLA workers should be able to contact you if there are any questions.
Step 2: Describe the licence you want
You can choose the licence you want in section 3. Here you should also note why you want to get a new licence. This form is also used to exchange your current licence for particular reasons. The next section includes the information about your previous licence.
Step 3: Fill out a health questionnaire
Be sure that you give the true information in this section. DVLA may ask you to fill out an additional questionnaire if some of your answers are 'Yes.'
Step 4: Add a photo and sign a form
This form requires your photo, which will be added to a new driving licence. At the end of the second page, you should leave your signature.
Where to Send a D1 Application Form?
When you have filled out a D1 form, you should pay the fee and send it to DVLA. The amount of the fee should be indicated in the blank. If you can't find this information there, you can visit the DVLA website. Leaflet INS115 contains the instructions on how to pay for the form. When you make a payment, you can send a completed form to the DVLA email address.
New Driving Licence in the UK Quickly
It's great that you can apply for a new driving licence online from your home. If you follow the guide above, you will fill out a D1 form correctly. Remember that you should pay a fee before you send an application to DVLA. After that, you have to wait for an answer when your driving licence is ready to use.
Based on the article by pdfliner.com.
Learn more from the business.