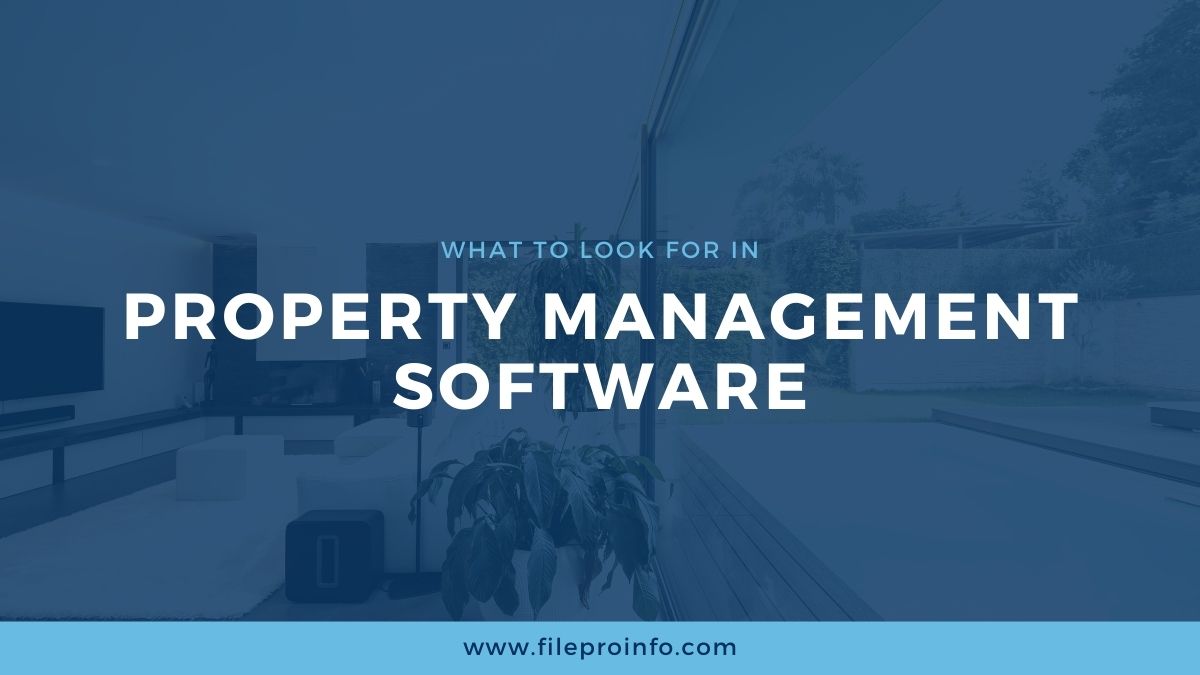 Whether you just bought your first rental property or you already own several, managing it can be hard. It's time-consuming work.
And if you outsource it to a property management company, they'll take anywhere from 7% to 10% of your rent per unit.
Luckily, there is plenty of affordable property management software out there that can help you out. They will automate much of your property management and make your life so much easier.
But you really need to know what you're looking for in property management software to choose the right one. Here are the top features to look for:
Ease of use
First of all, the software should be easy to use. That's the whole point after all—to make managing your property easier. If it can't do that, you may as well stick to your manual processes. Test out the user interface (UI) to see if you like it. Most programs offer a trial period or a freemium version that will give you a taste of how the program works.
Cloud based
Look for cloud-based software. Installing programs from a CD and backing up data to an external hard drive are quickly becoming things of the past. Now, a lot of software runs on the cloud. That means no installation process is necessary and data is automatically backed up. Plus, cloud software allows you to access the platform at any time from anywhere—even with mobile. This is especially handy when doing administrative work onsite.
Tenant Screening
Screening tenants can be a tedious process. It involves running credit reports, checking criminal records, and looking at rental and eviction histories. The right software can integrate background checks into its features, so you can streamline this slow but important step in property management.
Tenant Communication
A good landlord communicates clearly with their tenants. But this can quickly get overwhelming. The right software can help you manage your tenant communications from a single dashboard. Easily send and receive messages from one place. Some software even allows you to write automated scripts for chatbots to answer common questions. That way, you can step back and save valuable time. 
Online payments
Paper checks are cumbersome. So choose a software that allows you to collect rent through online payments. This is much faster and safer. Plus, you can send automated payment reminders before rent is due, and your tenants can take advantage of auto-pay features to have funds automatically withdrawn from their bank account. That way, you get your money faster as well.
Online maintenance orders
Working through maintenance requests can be overwhelming. So choose a software that seamlessly organizes all of them by submission date, progress, and completion. This way, you can stay on top of the work and have a clear record of what's been done and what's still left to do.
Accounting capability
Software with accounting capabilities can help simplify your business. For example, it can automatically track income and expenses based on online payment data. This information can then be used to prepare profit and loss (P&L) statements, balance sheets, and tax reports. That way, you have far less administrative work on your hands. 
Marketing integrations
Part of running rental properties is dealing with tenant turnover. But you need to fill vacancies quickly to avoid losing revenue. Some software can help you with this by integrating with popular rental marketplace websites like Rentler and Apartments.com. It'll take your listings and automatically upload them to marketplaces when they become vacant. In the long run, this will save you a lot of time, headache, and revenue.
Document management
Keeping track of paper documents is a pain. The file cabinets, the manilla folders, the stacks—it gets harder to do, the longer you go on. But with software, you can share digital documents over the cloud and sign them with e-signatures. You can also upload physical documents to keep better track of them. Documents can include applications, lease agreements, receipts, real estate licenses, and more. Digitize all of them so you have a permanent record you can easily search through with a search function. 
Good price
Make sure the property management software fits your budget. Check the price. Is it a monthly service fee? Or a one-time purchase? Make sure to also catch any hidden fees and compare alternatives before you buy. And beware of long time commitments. You should be able to upgrade to a higher tier or move to another service later on if your business outgrows the software.
Customer support
And finally, see if the software comes with good customer support. You don't want to be left hanging when you come up against technical issues or you have a question you need to be answered. The software company should have a phone line to help you in such situations. 
If you find property management software that checks all of the above boxes, you've found a good one. Just choose one that will fit your needs and improve your business. At the end of the day, that's what it all comes down to.
Learn more from Business and read How To Choose A Software Bot For Your Business.