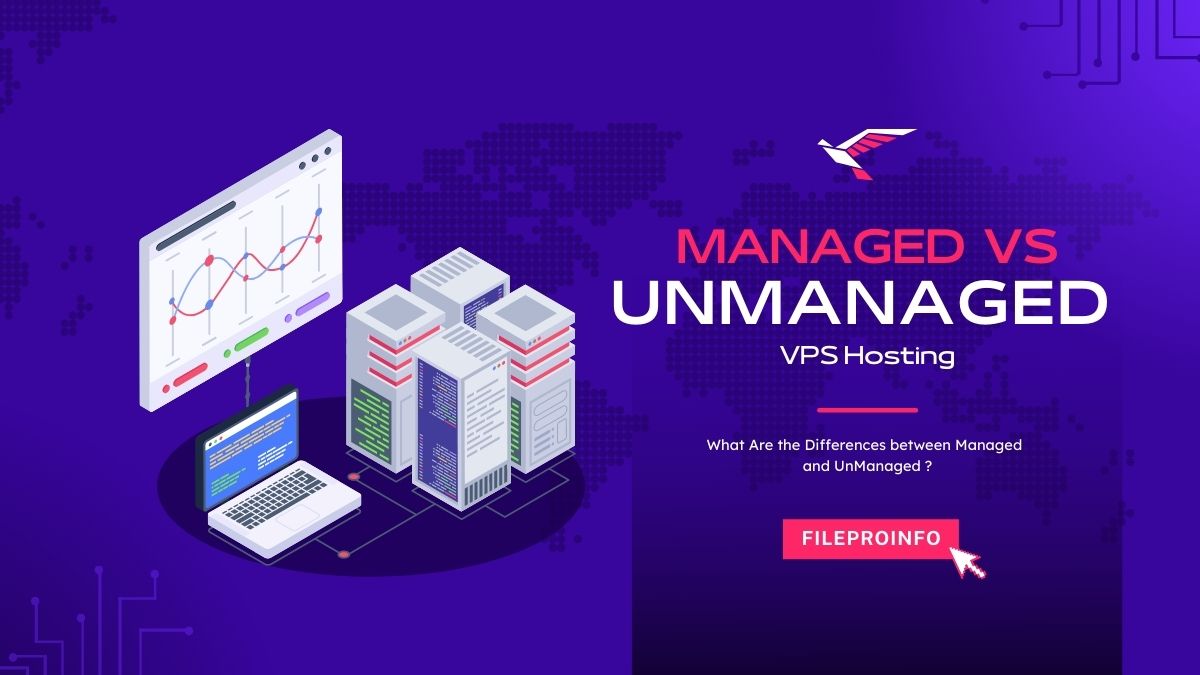 Hosting is one of the most important aspects of any web-based business because it provides your website with solid foundations, such as the ability to withstand traffic surges. As a result, you must exercise caution when selecting a web hosting service.
There are numerous factors to consider when selecting a web hosting service. The first decision you must make is which type of web hosting you want to use (Shared Hosting, VPS, cloud, or dedicated), and then you must select a provider. Finally, you must decide whether you want to manage your hosting service yourself or have it managed for you by the provider.
VPS Hosting
Assume you've decided to use VPS hosting for your website. VPS is an abbreviation for Virtual Private Server, and the name refers to how the hosting provider divides a physical server into multiple "virtual" servers. VPS hosting is beneficial for a variety of reasons. For example, it has more resource allocation than shared hosting. With shared hosting, all websites on a server share the server's processing power. As a result, if any single website on the server experiences an increase in traffic, the performance of all other websites on the server will suffer. VPS hosting, on the other hand, allocates a specific amount of computing power to each website on the server. As a result, the traffic levels of other sites on the shared physical server will have no effect on websites that use VPS hosting. Websites that use VPS hosting also load faster as a result of this resource allocation.
When you choose VPS hosting, you have the option of having the hosting provider manage it for you or manage it yourself. These are referred to as Managed and Unmanaged VPS hosting.
Managed Hosting
The server hardware is the most fundamental component of the hosting plans offered by providers. This server typically includes an operating system and a variety of software required to run websites.
Hosting companies may also provide a variety of services such as automated backups, status monitoring, security sweeps, malware scanning and removal, and more.
The extra features are referred to as management services. This is where the "managed" component of the term "managed hosting" comes into play. As a result, managed hosting simply refers to a hosting plan that includes a variety of additional benefits or services. Furthermore, rather than you implementing these features and services, the host will do so for you. This not only simplifies things because you don't need to be a technical expert, but it also saves you time, allowing you to focus on running and growing your website.
Services Included in Managed VPS Hosting
The specific services you will receive with managed VPS hosting will vary depending on the hosting provider you select. However, there are a few services that almost all businesses provide.
1. Automated Backups
Your website data can disappear for a variety of reasons, but regardless of the reason, you'll want to recover it as soon as possible. Here's where automated backups come in handy. Automated backups ensure that a copy of your website is always available, allowing you to quickly restore it if something goes wrong.
2. Performance Monitoring
By monitoring the performance of your site, you can be alerted to disaster before it strikes. For example, your host may notify you if you're close to using up all your available resources (such as memory) (such as memory). With this warning, you'll have enough time to upgrade your resources before your website goes down or becomes so slow that potential visitors abandon it.
3. Automatic Software Updates
Core software programs such as PHP, Apache, MySQL, and others may need to be updated from time to time to ensure that they have the most recent security patches. Fortunately, your host will keep track of any updates that are required and will perform them for you.
4. Security, Malware Scanning, and Removal
Website owners should make server security a top priority. Fortunately, security and malware scanning can detect any problems, and removal/cleanup services can resolve them.
Unmanaged Hosting
Unmanaged VPS hosting is a VPS hosting plan that includes no or very few extra services. With this hosting plan, for example, your server may only have an operating system installed. As a result, you'll have to install all of the required software on your own.
Furthermore, the hosting company will not provide any services or manage your server. As a result, if you want something done, you'll have to do it yourself.
However, there are a few reasons why you should prefer unmanaged VPS hosting to managed VPS hosting:
You want to learn more about server administration and want to experiment with the server on your own.
You'd like to save money.
Your website necessitates special server handling.
You have the knowledge and time to manage the server on your own.
Conclusion
The primary distinction between managed and unmanaged VPS hosting is that the former provides additional services that are managed by the hosting provider, whereas the latter does not. Which one you use will be determined by your technical experience, the needs of your website, your budget, and the amount of time you have available to manage the server. For example, if you don't know anything about servers and would rather spend your time developing and growing your website, managed VPS hosting is a good option. However, if you prefer to handle things yourself and save money, unmanaged hosting is the way to go.
Polarity Hosting: Secure, Fast, Reliable Web Hosting!
Polarity Hosting is a comprehensive and dynamic Web Hosting company that was established in the year 2020. Get 24/7 support and a 100% satisfaction guarantee.
Need help with our free SEO tools? Try our free Website Reviewer, Online Ping Website Tool, Page Speed Checker.
Learn more from technology and read Blogger versus WordPress – Which Will Be The Better Option?