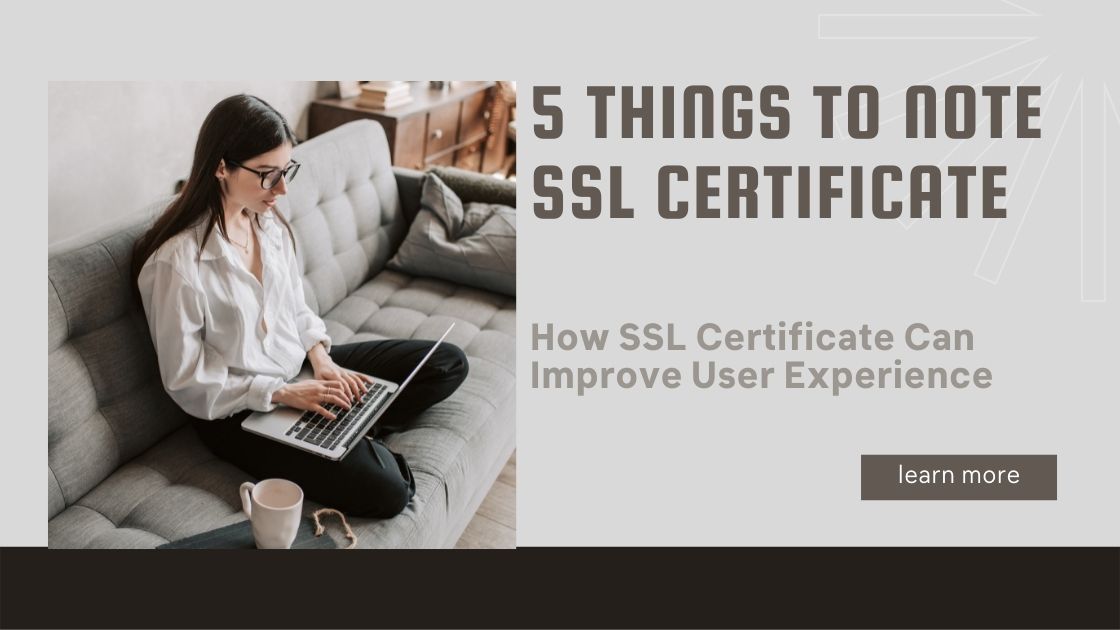 With data breaches from some of the big names in the industry making news headlines every day, consumers have become aware of the security issues, and their trust dwindled in the brand that does not offer adequate security of theory platform.
If your customers have to worry about their security and personal data being compromised while working with you, your trust will eventually break into pieces. As a business, you just avoid being at the center of such a situation.
If you have a business, that means you need to have the best digital certificate to ensure your business is secure.
One of the most renowned digital certificates businesses use is the SSL certificate. Having an SSL certificate means your business, secure from any external threats. Today, SSL certificates have become one core part of your business security.
What Is SSL?
SSL stands for secure socket layer. It is a standard technology that ensures that your internet connection is secure and protects your sensitive data from falling into the wrong hands.
SSL is the successor of the TLS. SSL creates a secure network to transfer information from one entity to another. Both SSL and TSL aim to offer a secure network for accessing internet connection, but we prefer SSL as it is more advanced and offers a better security net, and offers a better user experience to the users.
How An SSL Certificate Enhances User Experience?
When you have a website for your business, you need to ask yourself, are users happy visiting your website? So they feel secure spending their time on your website? To have a successful website, you need to have these answers. If the answer is not clear, that means you are not doing everything to gain your users' trust.
When we talk about a website, we all know that the user's experience matters a lot. With that being said, do you know an SSL certificate can help you further revamp your user experience? If this is the first time you hear about SSL revamping a website's user experiences, read on to know more.
1. Define Your Brand's Trustworthiness
You must build trust with your website. As we know that your website is the face of your business. Hence, having a website with the best experience allows the customers to have a good first experience with your business.
The SSL certificate convinces the customers that they are entering a secure domain and their personal information will be safe and secured. This helps your customer to trust your business or brand.
2. It Shows Your Value Your Customer's Security
A recent study shows that almost 70% of customers will visit your website if they perceive you do not value them. But how on earth would you convey to them that you value them?
It is simple, by showing them that you prioritize their privacy and security. This is where an SSL certificate shines, and with an "S" at the end of HTTP, your business shows your customer how it cares about them.
3. Users Can Find You Online Easily
It is no news that the customers trust the first-page result of the search engine as the best result, even if they are manipulated with SEO optimization. Therefore, having an SSL certificate on your website further revamp your SEO optimization.
This improves the visibility of your brand and business on search engines. But the reverse can also be truer if the users have experienced a bad experience.
4. You Can Meet Customer's Expectation
If the customers are going to buy from you, they need you to offer them privacy and security. So, how are you going to fulfill their expectation? Of course, through SSL certificates. By acquiring an SSL certificate from a credible service provider, you can assure them and eventually meet their expectations.
5. Improves Website's Speed
People usually avoid adding too many features to their website to avoid making it heavy. But, unfortunately, the more features and plugins you add to your website, the website becomes sluggish. And this was one of the reasons why people avoided using SSL security for the website.
However, the era has changed. Today people visit only those websites that have SSL certificates. In fact, any website with HTTPS loads faster than HTTP. This, in turn, improves the user experience, enhancing the internet marketing strategy.
Wrap Up
SSL certificates can significantly enhance customer engagement with the website. If you are in a trough competition with the other competitors, having an SSL certificate will give your business an edge over them. Furthermore, SSL certificates will boost customer loyalty and help win over their trust.