An EPUB To PDF Converter is a program that allows you to convert an EPUB file into a PDF file. This can be useful if you want to read an EPUB file on a device that does not support the EPUB format, or if you want to print an EPUB file. There are many different programs available that can perform this conversion, and they vary in terms of features and price. Some programs are free to download and use, while others require a paid subscription.
What is EPUB?
An EPUB file is a digital ebook file. It's a ZIP compressed file that contains HTML files and images. The EPUB format is the most widely used ebook format. It's supported by most ebook readers, including the Amazon Kindle, Barnes & Noble Nook, and Apple iBooks.
EPUBs are typically reflowable, meaning they can adjust to fit the screen size of your device. That makes them ideal for reading on different devices. Unlike PDFs, which are designed to look the same on all devices, EPUBs can be tailored to look great on any screen size.
If you're looking for an ebook format that's easy to create and works on just about any device, EPUB is a good option.
What is PDF?
PDF stands for Portable Document Format. It is a file format that captures all the elements of a printed document as an electronic image that you can view, navigate, print, or forward to someone else. PDF files are created using Adobe Acrobat, Acrobat Capture, or similar products.
You can create a PDF from any application by selecting Adobe PDF as your printer. When you do this, the software creates an electronic copy of your document that looks just like the original—including fonts, graphics, colors, and formatting—and then sends it to the selected printer.
Best EPUB To PDF Converters Online
There are many reasons why you might want to convert an EPUB file to a PDF. Maybe you need to read an EPUB on a device that doesn't support that format, or maybe you want to print out an EPUB document and don't want to go through the hassle of converting it to a PDF first. Whatever the reason, there is plenty of great EPUB to PDF converters out there that can help you get the job done quickly and easily. Here are 3 of the best.
1. FileProInfo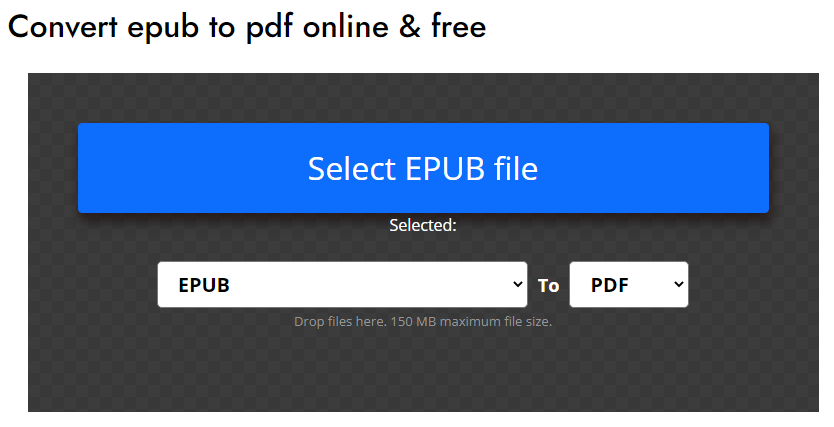 The process of converting an EPUB file to a PDF has many advantages. The ability to view a PDF file on any device, as opposed to an EPUB file, which can only be read on devices that accept the EPUB format, is perhaps the most obvious advantage. Since PDF files typically have better readability than EPUB files, converting an EPUB to a PDF also makes the content easier to read. Additionally, editing a document in a PDF format rather than an EPUB version can often be considerably simpler. Last but not least, with this free online EPUB to PDF converter, it is simple and quick to convert an EPUB file to a PDF.
How to convert from EPUB to PDF?
The excellent, free web utility FileProInfo's EPUB to PDF converter makes it simple to convert EPUB files to PDF documents. The conversion procedure is easy to understand and navigate because of the user-friendly interface. You can get a functioning copy of your new PDF document in only a few clicks!
Upload epub-file(s)
Select files from Computer, Google Drive, Dropbox, URL, or by dragging it on the page.
Click "Convert EPUB File Now"
Click "Download Now"
Let the file convert and you can download your pdf file right afterward.
You can also open the converted file in our free online viewer by clicking "Click to View Online".
2. Docpose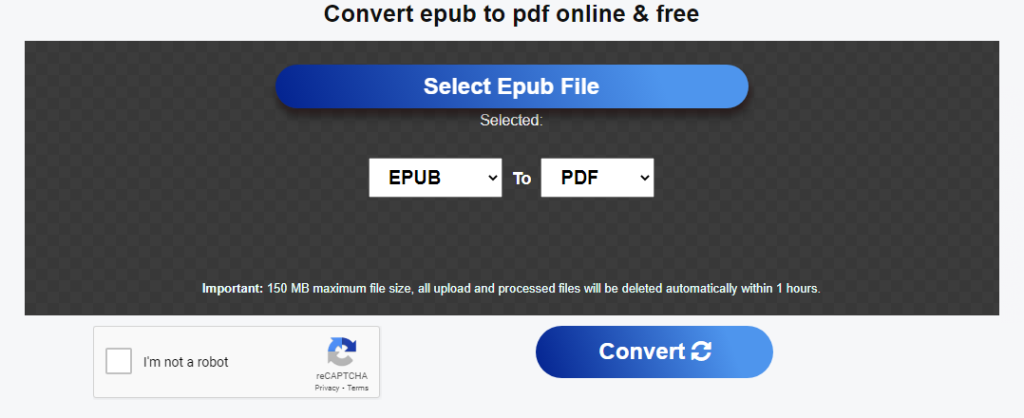 How to convert EPUB to PDF
Upload epub-file(s)
Select files from Computer, Google Drive, Dropbox, URL, or by dragging it on the page.
Choose "epub"
Choose epub or any other format you need as a result (more than 108 formats supported).
Download your epub
Let the Docpose EPUB to PDF converter convert and download pdf.
** You can also open a pdf files in our free online viewer by clicking "Open".
3. Jedok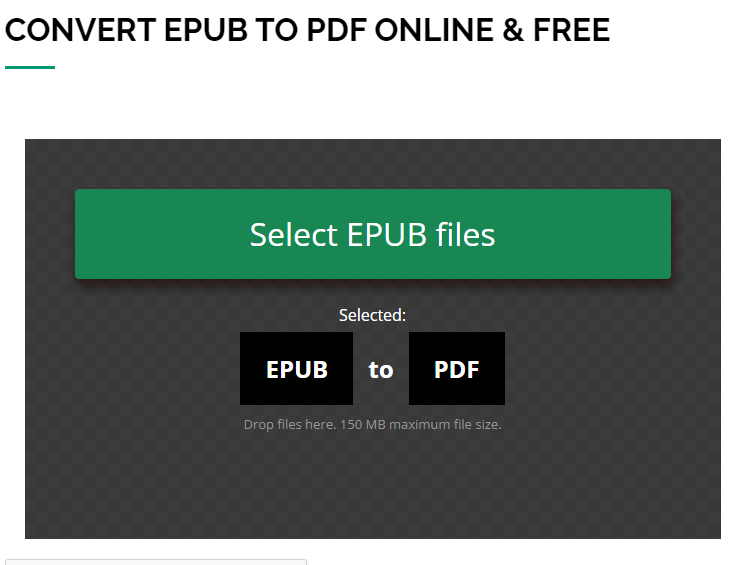 Epub to PDF conversion takes just a few seconds, requires no downloads or registration, and is completely free.
Advantages of converting from EPUB to PDF?
There are several advantages of converting EPUB to PDF.
Compared to EPUB, the PDF format is more extensively used and readable.
People will find it simpler to open and view a PDF than an EPUB.
Security benefits of PDF conversion can be found.

Compared to PDF files, EPUB files are frequently simpler to copy and distribute.
You can prevent unauthorised copying and sharing of your information by converting it to PDF.
Your documents will be simpler to print and browse after conversion to PDF.

The finest tool for converting from EPUB to other file formats online and without charge from any device is FileProInfo's EPUB converter, which supports a wide range of file formats.
Converting from EPUB to PDF can be the best option for you if you're seeking for a means to make your papers more safe and accessible. There are numerous web tools and software programmes available that make it simple to convert EPUB files.