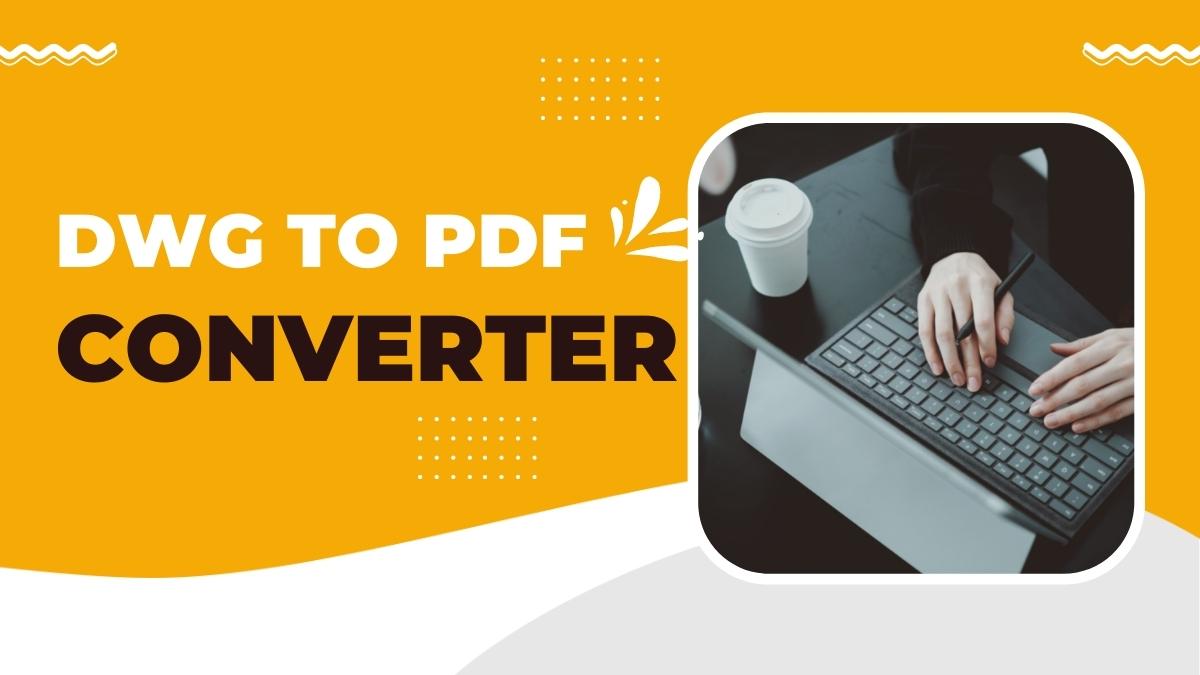 There are many reasons to convert DWG to PDF. First, PDFs are more universally compatible than DWGs. Second, PDFs are more likely to be viewed correctly on different devices and browsers than DWGs. Third, PDFs can be password protected for security, while DWGs cannot. Fourth, converting DWG to PDF can reduce the file size by up to 70%. Fifth, PDFs can be easily shared via email or social media. Sixth, they can be printed more easily than DWGs. Seventh, they can be indexed and searched more easily than DWGs. Eighth, they can be annotated and commented on more easily than DWGs.
What is DWG?
DWG is a file format used for storing two and three-dimensional design data and metadata. It is the native file format for AutoCAD, one of the most popular CAD programs. DWG files can be viewed without AutoCAD using many freeware and shareware programs.
A DWG file contains all the information you need to open and edit a drawing, including layers, line types, colors, dimensions, text styles, hatches, fills, etc. In addition to the drawing data itself, a DWG file also stores metadata about the drawing. This includes information such as when it was created, who created it, any comments that have been added to it, etc.
DWG files are usually created by CAD programs such as AutoCAD or BricsCAD.
What is PDF?
PDF is a file format developed by Adobe Systems for representing documents in a manner that is independent of the application software, hardware, and operating system. A PDF file captures not only the texts and graphics of a document, but also the fonts, formatting, colors, and structure of the document.
PDFs can be created from scratch, or they can be generated from existing files such as Word documents or images. PDF files can be viewed on most devices and platforms without the need for special software or plugins.
PDFs are often used for distributing print-ready files because they preserve the original formatting of a document and ensure that it will look the same regardless of where it is viewed or printed.
Best DWG To PDF Converters Online
There are many reasons why you would want to convert a DWG file to a PDF. Maybe you need to view the file on a computer that doesn't have AutoCAD installed, or maybe you want to share the drawing with someone who doesn't have AutoCAD. Whatever the reason, there are several ways to convert DWG files to PDF. Here are the three best DWG to PDF converters online:
1. FileProInfo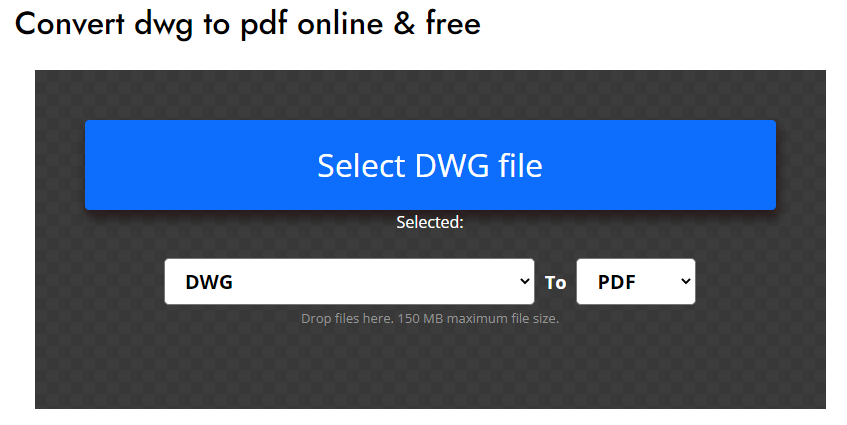 The process of turning a DWG file into a PDF has numerous advantages. The ability to read PDF files on any device, as opposed to DWG files, which can only be read on DWG-compatible devices, is perhaps the most obvious advantage. Because PDF files are typically easier to read than DWG files, converting a DWG to a PDF also makes the text easier to read. Additionally, editing a document in a PDF format rather than a DWG file can often be significantly simpler. Finally, with this free online DWG to PDF converter, it is simple and quick to convert a DWG file to a PDF format.
How to convert from DWG to PDF?
An excellent, free online tool that makes it simple to convert DWG files to PDF documents is FileProInfo's DWG to PDF converter. The conversion procedure is easy to understand and navigate because of the user-friendly interface. You can get a functioning copy of your new PDF document in only a few clicks!
Upload dwg-file(s)
Select files from Computer, Google Drive, Dropbox, URL, or by dragging it on the page.
Click "Convert DWG File Now"
Click "Download Now"
Let the file convert and you can download your pdf file right afterward.
You can also open the converted file in our free online viewer by clicking "Click to View Online".
2. Docpose

How to convert DWG to PDF
Upload dwg-file(s)
Select files from Computer, Google Drive, Dropbox, URL, or by dragging it on the page.
Choose "dwg"
Choose dwg or any other format you need as a result (more than 63 formats supported).
Download your dwg
Let the Docpose convert DWG to PDF and download pdf.
** You can also open pdf files in our free online viewer by clicking "Open".
3. Jedok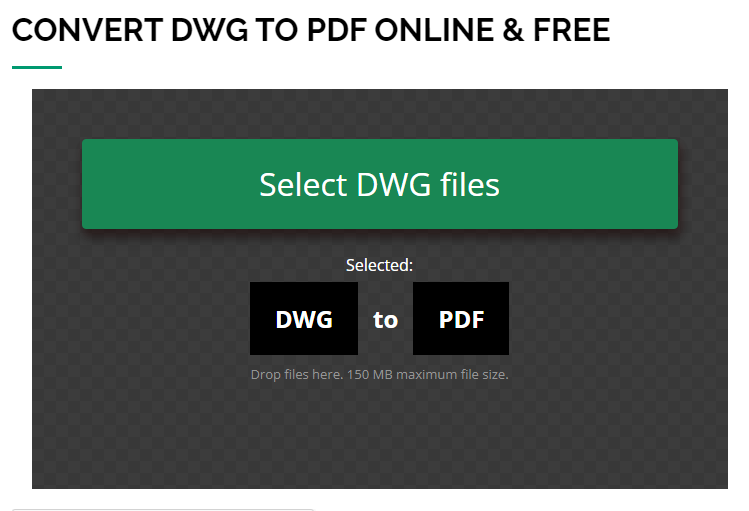 DWG to PDF conversion takes just a few seconds, requires no downloads or registration, and is completely free.
Advantages of converting from DWG to PDF?
There are several advantages to converting DWG to PDF.
Compared to DWG, the PDF format is more extensively used and readable.
People will find it simpler to open and view a PDF than a DWG.
Security benefits of PDF conversion can be found.

Compared to PDF files, DWG files are frequently simpler to copy and distribute.
You can prevent unauthorized copying and sharing of your information by converting it to PDF.
Your documents will be simpler to print and browse after PDF conversion.

The finest tool for converting from DWG to other file formats online and without charge from any device is FileProInfo's DWG converter, which supports a wide range of file formats.
Converting from DWG to PDF can be the best option for you if you're seeking a solution to make your documents more safe and accessible. There are numerous internet tools and software programs that may be used to convert DWG files quickly and easily.