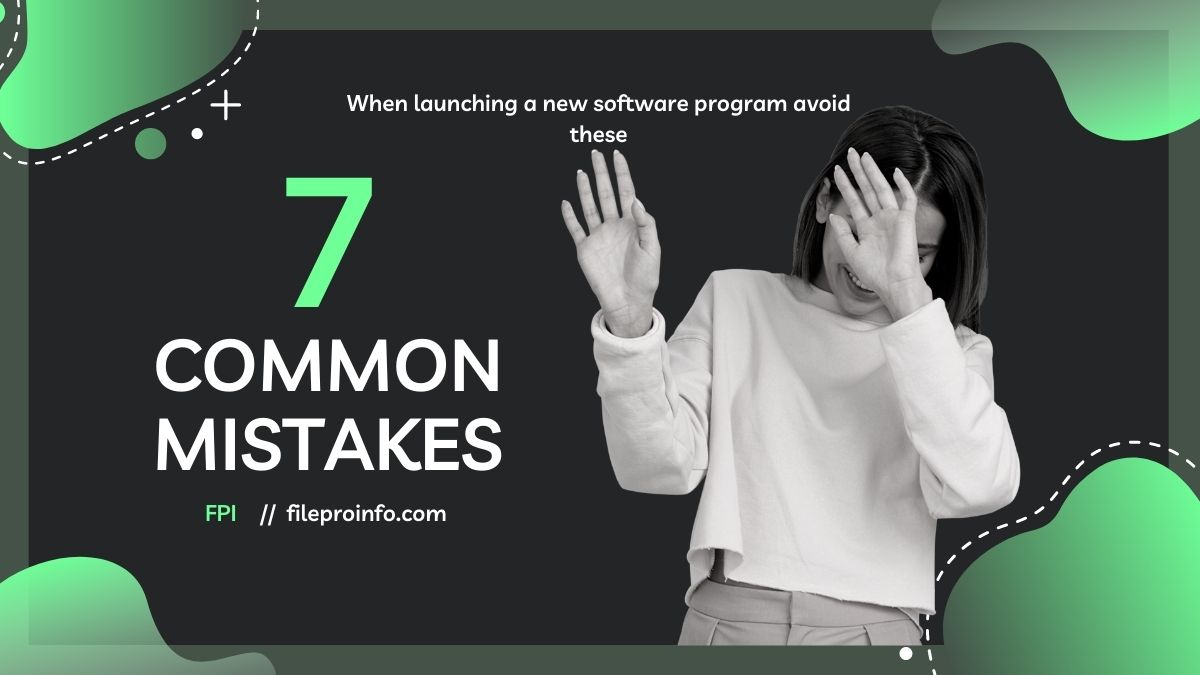 Software remains one of the fastest-growing categories of startups in the business world today — and for good reason! Software's scalability, as well as its one-of-a-kind ability to serve one or one million users, makes it an ideal weapon for entrepreneurs looking to make a big splash.
I've built my own software, hired teams, and worked for teams hell-bent on creating "the next big thing" in my 10+ years as a software developer and as the co-founder and Operating Partner of CiteMed. From apps to SaaS, I've encountered major stumbling blocks, completely failed, and even found my way into some successful businesses.
Are you considering launching your own software platform and would like some advice? If that's the case, here's a rundown of the most common blunders made by most young and ambitious software entrepreneurs. Many of these errors were made by me, and I can attest to their seriousness.
If you're considering building something, struggling to find the best product-market fit, or already competing in the market, it's critical to avoid these common blunders.
1. Making a poor market selection
Most software startups are doomed from the start due to their founders' poor market selection. Markets that are too competitive or too empty are examples of bad markets (no real paying users). So, when deciding which market to enter with your software idea, make sure that two things are true: first, that your product can compete (don't try to build a Facebook competitor), and second, that there will be paying customers or advertisers to pitch what you end up building to.
2. Failure to create a true Minimum Viable Product
It's all too easy to start with a feature/functionality list that rivals your industry's top competitors. Waiting to build the perfect product before launching, on the other hand, is a waste of time and resources.
It's (now) standard Silicon Valley practice to release a version of your software that makes you feel a little self-conscious. This is sound advice that should be followed. The truth is that you won't know exactly what to build until you get feedback from real users and customers. So make a guess, build the fastest/quickest/dirtiest version of your guess, and then go out and try to convince people to use it.
3. You don't know who your target audience is
While you may not know exactly what you're going to build, you should have a good idea of who you're going to build it for. Create a detailed "avatar" of your ideal user to accomplish this. What are their names? What are their working locations? What do they do for entertainment? What makes you think they'd need your software? The better your software product turns out, the more you understand your target user (and their problems). You can add features and functionality that they will find useful.
4. Underestimating Your Financial Resources
If you're in the traditional "startup" and venture capital world, this means one thing: you need to raise enough money. If you're a self-funded bootstrapper, this is even more important to your product's development. In my experience, software development takes twice as long and costs (at least) twice as much as a professional or development team estimates. As much as I despise admitting it, this is how things always seem to turn out.
So, before you go out and hire developers and assemble a team, make sure you have enough funds to actually launch a product. You'll end up with a half-finished project and shattered nerves if you don't.
5. Taking Developers for a Ride
If you do manage to come up with a budget, make sure you aren't just looking for the cheapest bids from offshore development firms. Yes, an $8/hour developer may appear appealing on paper, but I can assure you that they will cost you more in lost time, poor craftsmanship, and headaches in the long run.
Choose good developers, and if you don't know what to look for, hire someone to do it for you (let me tell you, a good Chief Technology Officer (CTO) co-founder is priceless).
6. You don't have a techie on your team
While a CTO is not required, working with one alleviates the vast majority of issues that non-technical founders face when developing and launching software products. If they can write a large portion of the code themselves, they can also significantly reduce your initial costs. If you can't find a suitable programmer co-founder, having a friend or trusted advisor in your network to vet ideas and hire developers is well worth the effort.
7. Waiting for the Launch
One of the biggest mistakes I've made in my software career is waiting until everything is "perfect." The reality is that your software will never be flawless. And by waiting, you'll miss out on a startup's most valuable asset: real user feedback.
To combat this, instead of waiting to launch, do so right away, but with a lightning-fast bug-reporting and bug-fixing system in place. You can set up an email address for all of your users to send problems to, a phone number that goes directly to you, or a live chat box, for example. The important thing is that users can easily contact you with their complaints.
The second part of this is a method for quickly resolving issues. This is a bigger challenge for your development team, but make sure they can fix things quickly and get them to your customers without going through a long process of updating your software.
Finally, to Sum Up
Congratulations on taking the first steps toward bringing new software to market. Avoid making some of the most common mistakes that new software entrepreneurs make, such as choosing the wrong market, underestimating the budget, being cheap when hiring developers, and waiting too long to launch. Avoiding these blunders should ensure that your business venture is a huge success.
Learn more from Software and read What to Look for in Property Management Software.