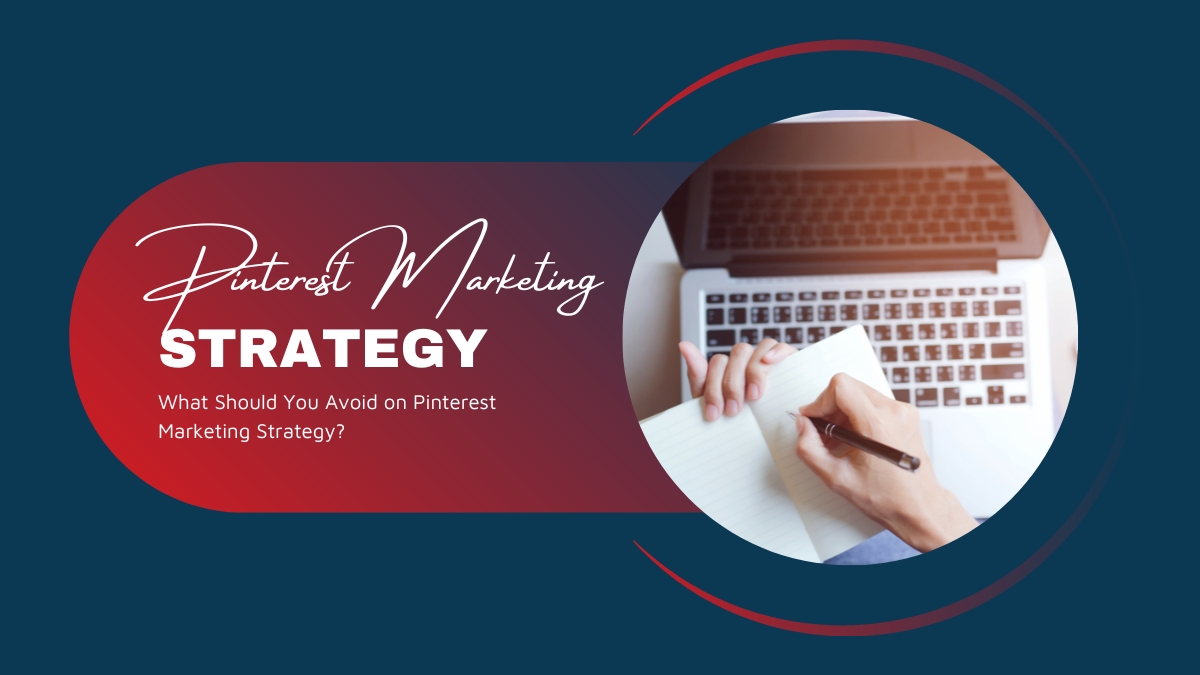 Pinterest is a powerful social media platform for businesses and marketers to promote their products and services. It is important to be aware of the potential pitfalls of Pinterest's marketing strategy to maximize success. This article provides insight into what should be avoided when developing a Pinterest marketing plan, such as common mistakes, outdated techniques, and practices that may lead to suspensions or bans. By understanding what should be avoided on Pinterest, marketers can create an effective digital strategy that ensures maximum reach and impact.
1. Don't post low-quality images
Businesses need to understand the importance of quality images when it comes to Pinterest marketing. Low-quality images can be a huge turn-off for potential customers and can even lead to low engagement with your posts. To maximize the effectiveness of your Pinterest marketing strategy, you should avoid using low-quality images.
High-resolution images are essential in providing customers with a clear view of the products or services that you have to offer. Not only will this help ensure that viewers don't miss any details, but it will also give them an overall better user experience on your page. Additionally, well-shot pictures create a more positive first impression and help make sure that followers come back for more content from your page.
2. Don't ignore the group board
With the rise of social media, marketers have to be well-versed in the different platforms available. Pinterest is a visual search engine with over 250 million monthly active users. A key feature of Pinterest is its group board capabilities, which allow businesses and creators to collaborate on content marketing strategies.
It's important not to underestimate the power of using a group board on Pinterest for marketing purposes. Group boards can help grow your brand visibility and reach by allowing you to connect with other accounts that are relevant to yours and promote each other's content. This builds trust between accounts and encourages more engagement from their followers when they see multiple sources promoting a product or service together. Additionally, using group boards gives you insights into what topics your audience is interested in, as it allows you to analyze how past posts have performed among different groups of people and tailor content accordingly.
3. Don't just pin your own content
Pinterest has become a powerful tool for gaining new customers and growing your brand in today's digital world. But, if you're only pinning your own content, you're missing out on a huge opportunity to reach more potential customers and expand your reach. To maximize the success of your Pinterest marketing strategy, it's important to not only pin your own content but also follow other accounts that are related to what you offer and share relevant pins from them as well.
When it comes to finding complementary accounts to follow on Pinterest, look for accounts that share similar interests or values as yours or those with an audience size similar to yours. Doing so will help you gain exposure among users who may be interested in what you have to offer but don't already know about your brand yet.
4. Don't be inconsistent
In today's competitive online market, businesses need to have a strong presence on Pinterest. Companies must use every opportunity to increase their brand awareness and drive engagement with potential customers. One important aspect of any successful Pinterest marketing strategy is consistency. Businesses should avoid being inconsistent when engaging with followers on the platform as this can lead to decreased customer loyalty and potentially lost sales opportunities in the future.
A company needs to maintain its brand identity throughout all content posted on Pinterest, from images and videos to captions and link descriptions. A consistent visual identity across posts will help users recognize your business quickly as they scroll through their feeds. Additionally, companies should aim for consistency in how often they post content and which topics are discussed within each post.
5. Don't make your profile hard to find
Creating an effective Pinterest marketing strategy can be a challenge. However, one of the most important things to remember is to make sure your profile isn't hard to find. There are a few ways in which you can ensure this.
First and foremost, don't neglect your profile page! You need to ensure that all the information is filled out and accurate, including a good image and description of who you are. Additionally, you must utilize keywords on your profile page for higher visibility when users search for topics related to yours. This way, more people will be able to stumble across your account and learn more about what you have to offer.
Another great way not to make your profile hard to find is by adding links throughout your pins leading back to it.
6. Don't leave boards incomplete or empty
An incomplete or empty board on Pinterest can be a major deterrent when it comes to your marketing strategy. Having an insufficient number of pins makes it difficult to find and access, leading people to move onto other boards. To ensure visitors have a reason to stay and explore, you need to make sure that your boards are full of content.
Having too few pins will leave visitors feeling frustrated and unimpressed by the lack of effort put into creating the board. On the flip side, having too many pins can also be overwhelming for viewers as they try to decide what content is relevant. That's why it's important to strike a balance between enough but not too much content on each board.
7. Don't forget to add a Pin It button to your site
Pinterest has become one of the most popular social media platforms for marketers today. It is an invaluable tool for building brand awareness, expanding your customer base, and driving traffic to your website. To make sure you're getting the most out of Pinterest, it's important to remember to add a "Pin It" button to your site. This will allow visitors to easily pin content from your website directly onto their own Pinterest boards. By doing this, you can drastically increase the reach and visibility of whatever product or service you offer.
Adding a "Pin It" button is also essential if you want to avoid any potential pitfalls that come with marketing on Pinterest.
8. Don't use too many hashtags
When it comes to using hashtags on Pinterest, it is important to know how to use them effectively. Too many hashtags can work against you in terms of your marketing strategy. While hashtags are a great way to increase visibility, they should be used sparingly and with care.
When adding pins or images to Pinterest, it is recommended that no more than five relevant hashtags be used per post. This will help ensure maximum visibility while avoiding clutter and confusion for followers who may not understand the relevance of an overabundance of tags. Using too many hashtags makes posts appear spammy which can hurt your brand's reputation and turn off potential customers from engaging with your products or services.
To make sure that you are getting maximum exposure for every pin, choose strategic keywords that accurately describe the content being shared.
9. Don't pin anything and everything
It's easy to pin things on Pinterest, but it is important to remember that not everything should be pinned. When using Pinterest as a marketing strategy, users should carefully consider what they post and how it reflects on their brand.
The content shared on the platform should be relevant to the target audience and serve a purpose in the marketing campaign. For example, if the goal of the campaign is to attract more customers who are interested in healthy cooking classes, then pins related to healthy recipes would likely be beneficial. However, pins related to furniture shopping would not help reach this goal and should be avoided.
In addition, users need to make sure that any pins are balanced with other types of content such as articles or videos. A successful marketing strategy requires variety for maximum engagement from followers.
10. Don't pin all your pins into one board
The world of Pinterest is home to a vast array of creative pins. For businesses, this platform offers the perfect way to promote products and services through visuals. While it may be tempting to throw all your pins into one board for potential customers to find more easily, this strategy is not ideal for achieving success on Pinterest. Here are some reasons why you should avoid pinning all your pins into one board.
For starters, spreading out your pins across multiple boards allows you to target a wider range of audiences. By creating separate boards tailored around specific topics or targeted keywords, you can reach out to people who would otherwise miss out on your content if it was all lumped together in one board. This can help you gain more followers and engagement with certain audiences that align with what you have to offer as a business.
Conclusion
It is important to understand the potential risks and problems associated with Pinterest marketing. Utilizing this platform for your business can be a great way to increase exposure and attract new customers, however, it is essential to develop a cohesive strategy that avoids overusing popular features such as boards, pins, hashtags, competitions, and collaborations. Additionally, it is important to recognize that Pinterest requires ongoing effort to maintain success.