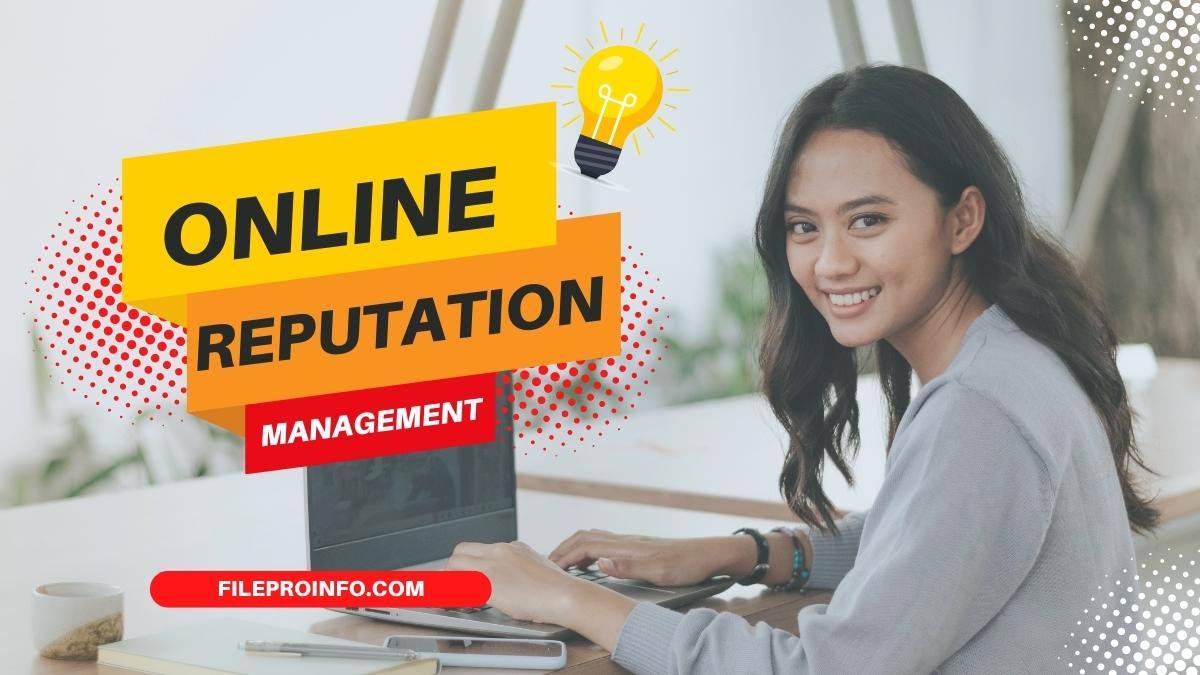 Having an online presence is essential for businesses today, but how can you ensure that your business's reputation remains strong? This article will discuss the concept of Online Reputation Management (ORM), which is the process of monitoring and actively managing the public image of a company or individual. ORM involves understanding what people are saying about your brand, addressing those concerns quickly, and ensuring that all positive feedback is easily found by potential customers.
What Is Online Reputation Management?
Online reputation management (ORM) is an essential part of running a successful business in today's digital world. ORM is the process of monitoring and influencing how your brand, products, services, and even staff are perceived online. ORM is designed to help companies protect their online presence by controlling what people say about them on the internet.
ORM works by tracking comments, reviews, and other web content related to your business. It can also work proactively to create positive conversations about your company or product by creating content and engaging with customers on social media platforms such as Twitter or Facebook. By working with an experienced ORM team, businesses can ensure that when people search for their company or product – they only find positive feedback and reviews that reflect well on the brand. Ultimately, this helps increase revenue as customers trust companies that demonstrate good customer service and have a good overall reputation.
The Connection Between ORM And SEO
Organic search engine optimization (SEO) is a crucial part of any successful digital marketing strategy. It helps businesses rank higher in search engine results pages, increase website traffic, and ultimately, generate more leads and sales. But what many may not realize is that SEO has a strong connection with online reputation management (ORM).
ORM focuses on improving customer sentiment through proactive customer service and monitoring of review sites, blogs, social media platforms, and other sources where customers are likely to post reviews or comments about your brand. This ensures that negative comments don't overshadow positive ones. As ORM improves customer sentiment, it also helps boost the website's rankings in search engine result pages.
The two strategies must go hand-in-hand in order to be successful: ORM builds trust with customers while SEO provides visibility for your business.
Factors That Contribute To ORM
Online Reputation Management (ORM) is the practice of monitoring and influencing an individual's or organization's online presence. It is an integral part of any digital marketing strategy, as it can help protect a business from negative publicity and develop a positive image in the public domain. There are several factors that contribute to ORM success, including content creation, search engine optimization (SEO), social media management, and customer service.
Content creation is essential for ORM because it gives businesses the opportunity to control their narrative on the web by creating informative and entertaining pieces that resonate with customers. SEO ensures these pieces are discoverable by using targeted keywords and phrases that related to a brand's message and attract the right audience. Additionally, social media management enables brands to interact with an engaged audience through platforms like Twitter, Facebook, Instagram, etc.
Why Is Online Reputation Management Important?
While maintaining a positive internet reputation should include reputation management, many businesses wait until the damage has already been done before taking any action.
Changing The Narrative
As the digital age continues to grow, it is becoming increasingly important for businesses and individuals to maintain a positive online reputation. In today's world, what appears on the internet can make or break an individual's success, much like a resume. A single negative review or post can have detrimental effects; thus, online reputation management is essential.
There are many different strategies that one can employ in order to maintain a positive online presence. This includes utilizing search engine optimization tools and techniques to ensure that favorable content appears at the top of search results for your name or business. Social media monitoring and engagement are also key components in successful reputation management as they allow a business or individual to take control of their narrative by responding quickly and efficiently to any comments that may arise on their page or other platforms.
Understanding Your Customers
Online reputation management is an important tool for businesses to understand and manage their customer base. It entails understanding customers' opinions and preferences, as well as being aware of any negative feedback that could impact a company's reputation. By monitoring online channels, businesses can create appropriate responses to customer comments and suggestions, ensuring customers are satisfied with the brand experience.
Good online reputation management requires a comprehensive approach that involves actively engaging with customers on social media platforms, responding to reviews in a timely manner and taking steps to resolve customer issues quickly. Additionally, it's important to track various metrics such as website traffic, purchase history and referral sources in order to gain insight into how customers are interacting with the business. With this information at hand, companies can tailor marketing efforts more effectively in order to meet customer needs more efficiently.
Getting Ahead Of Issues
In today's digital world, having a positive online reputation is more important than ever. As businesses move away from traditional marketing and advertising techniques, they must be aware of the potential risks to their online reputation. This is why it's essential that businesses use online reputation management to ensure that their name and brand are protected.
Online reputation management involves actively monitoring social media platforms, websites, and review sites to identify any negative content or comments about your business. When any negative reviews or posts appear, you should respond with an apology or explanation as soon as possible to mitigate the damage. Additionally, you should be proactive in responding to customer inquiries and complaints quickly so that they don't have time to spread negative word-of-mouth about your business. By staying on top of your online presence and proactively addressing customer concerns, you can protect your brand from unnecessary damage in the long run.
How Is Online Reputation Management Different From PR?
When it comes to promoting and protecting a company's online presence, there are two distinct strategies that can be used: online reputation management (ORM) and public relations (PR). While both are important components of an overall marketing strategy, they differ in terms of their focus and approach.
Online reputation management concentrates on what is said about a brand or business on the internet. This includes monitoring reviews, comments, user-generated content, search engine results, etc., to ensure nothing negative is reflected in its digital footprint. ORM also involves actively engaging with customers and potential customers who have questions or concerns related to the brand.
On the other hand, PR focuses more broadly on generating awareness around a company's products or services.
Social Media Marketing And Online Reputation Management
Social media marketing and online reputation management are two of the most important elements of successful branding. By leveraging these two areas, companies can gain a competitive advantage when it comes to getting ahead in their respective industries.
Social media marketing is about creating content that resonates with customers and potential customers, engaging them through conversations, and providing valuable information. It also involves building relationships with influencers and target audiences, as well as understanding analytics in order to make data-driven decisions. Online reputation management is about monitoring what's being said about the company online, responding to negative comments or reviews before they become a problem, increasing positive visibility by promoting good press coverage, and keeping up with industry trends so you can stay ahead of the competition.
When used together correctly, social media marketing and online reputation management can help brands build trust among their prospects while driving traffic and sales conversions.