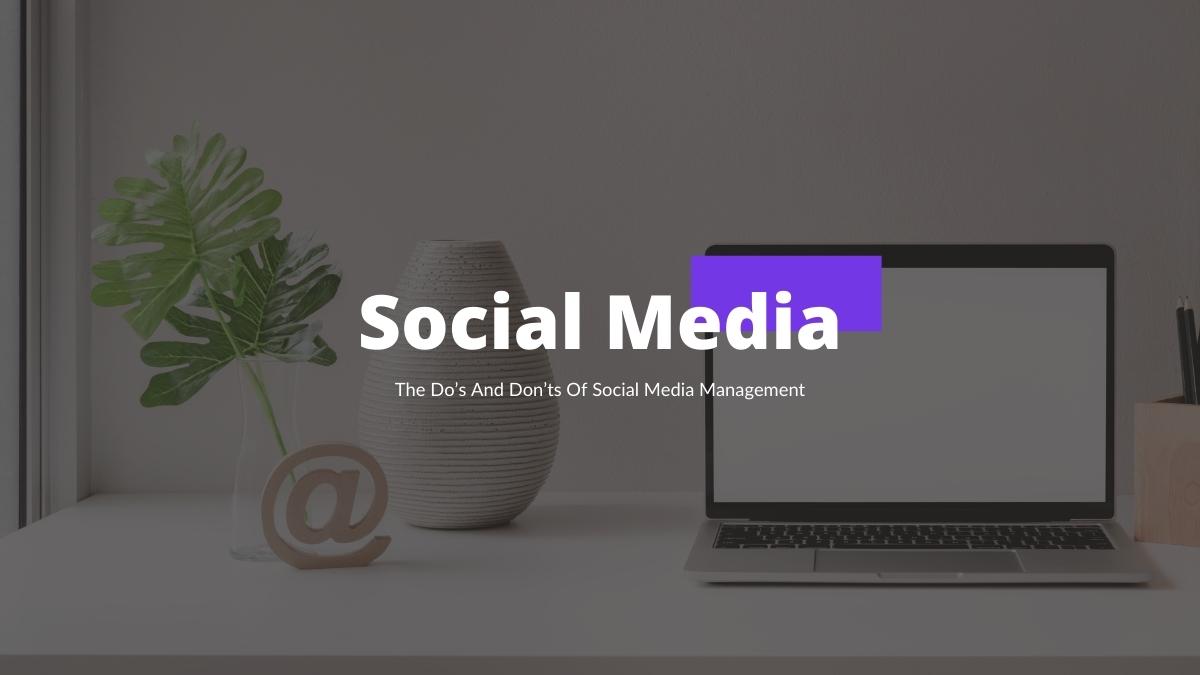 Are you searching for more effective methods to manage your social media accounts without missing anything crucial?
Platforms for social media are extremely important in today's society. They offer various opportunities to engage with people, from keeping in touch with friends to sharing personal updates.
Brands may expand their audience and develop relationships with potential customers in addition to keeping up with current affairs.
You can schedule posts in advance and post material from numerous sources at once using social media management tools. Additionally, they provide you with analytics data that you can use to track metrics like likes, shares, comments, and even conversions, all of which can be useful indicators of how well a certain campaign is doing.
You have total control over your visibility across all platforms thanks to the compatibility of these solutions with other platforms (such as Twitter and Facebook).
Let's now discuss the most recent developments in social media management for B2B and B2C brands.
Social Media Management Strategy Trends
As the use of social media in business becomes more widespread, the need for effective social media management strategies becomes more important. Here are some of the latest trends in social media management strategies:
Increased focus on analytics and measurement – As businesses become more aware of the importance of social media, they are also becoming more focused on measuring the results of their efforts. Analytics tools can help businesses track their progress and identify areas where they need to improve.
Greater integration with other marketing channels – Social media is no longer being treated as a siloed marketing channel. Instead, businesses are integrating it with other channels such as email marketing and content marketing. This helps create a more holistic approach to marketing that can lead to better results.
Do
1. Have A Strategy
As the world of social media continues to grow, it is important for businesses to have a strategy for social media management. Having a plan helps businesses to stay organized and focused on their goals.
There are a few things to consider when creating a social media management strategy. First, businesses should decide which platforms they want to be active on. Then, they should create content that is engaging and relevant to their audience. Lastly, businesses should make sure to monitor their activity and interact with their followers regularly.
By following these tips, businesses can create an effective social media management strategy that will help them achieve their goals.
2. Choose The Best Platforms
Nowadays, social media management is essential for any business that wants to create a strong online presence. There are many different platforms available, so it can be difficult to choose the best ones for your needs. Here are some tips to help you select the most effective social media platforms for your business.
First, consider what goals you want to achieve with social media. Do you want to use it for branding, customer acquisition, or both? Once you know what you want to accomplish, you can narrow down your choices of platforms.
Next, take a look at each platform and see which ones will work best for your business. For example, if you're focused on branding, visual platforms like Instagram and Pinterest may be more effective than others. If your goal is customer acquisition, platforms like Facebook and LinkedIn could be better options.
3. Use The Right Tools
As a business owner, you know that social media is a powerful tool to reach new customers and grow your brand. But with so many platforms and options, it can be overwhelming to know where to start. And once you do start, how do you keep track of everything? The good news is, there are plenty of social media management tools available to help make your life easier. Here are some of the best ones:
Buffer is a great all-in-one tool for managing your social media accounts. You can connect all of your accounts in one place and schedule posts ahead of time. This way, you can take care of all your social media in one sitting and not have to worry about it throughout the day.
Hootsuite is another popular option for social media management.
4. Track The Metrics That Matter
As a social media manager, it's important to track the metrics that matter in order to gauge the success of your campaigns and content. Here are some of the most important metrics to track:
Engagement rate: This metric measures how often users interact with your content. A high engagement rate means that users are finding your content relevant and engaging.
Reach: This metric measures how many people see your content. A high reach means that your content is being seen by a large number of people.
Click-through rate: This metric measures how often users click on links in your content. A high click-through rate means that users are finding your content useful and are taking action on it.
Conversion rate: This metric measures how often users take the desired action after seeing your content.
5. Engage And Post Regularly
Social media management can be a lot of work. But if you want to be successful, you need to engage and post regularly.
Here are a few tips to help you out:
Make sure you're posting regularly. This means at least once a day, but preferably more.
Engage with your followers. Respond to comments, answer questions, and start conversations.
Mix up your content. Don't just post links to articles – share photos, quotes, infographics, and anything else that will capture your audience's attention.
Use hashtags judiciously. Hashtags can be a great way to reach new people, but too many can be off-putting. Stick to 1-2 per post.
Don't
1. Try To Please Everyone
It s common knowledge that you can t please everyone all the time. The same goes for social media management. Trying to please everyone on social media will only result in frustration and a lack of focus. It s important to remember that not everyone will be happy with every decision you make, but as long as you stay true to your brand and your audience, you ll be just fine.
2. Delete Negative Reviews
There are a few things to keep in mind when it comes to negative reviews on social media. First and foremost, do not delete them. This will only make you look bad and it will give the person who left the review more ammunition. Second, take the time to respond to the review. Thank them for their feedback and let them know that you are working on making improvements. Finally, don t take it personally. It s just business and you can use negative reviews as an opportunity to learn and grow.
3. Lose Your Personal Touch
As the world increasingly shifts to digital communication, it's important not to lose the personal touch that can make social media management so successful. In a world of constant connection, it can be easy to forget the importance of personal interaction. However, studies have shown that consumers still crave that human connection, even in their digital interactions.
Here are a few ways to make sure you don't lose your personal touch when managing social media:
Respond to comments and messages promptly.
Take the time to craft thoughtful and personalized responses.
Seek out opportunities for one-on-one interaction, such as Twitter chats or Facebook Live sessions.
4. Become Complacent
As a business owner, you can never become complacent when it comes to social media management. Just because you have a Facebook page or Twitter account doesn't mean that your work is done. In order to stay relevant and engage with your audience, you need to be constantly active on social media.
Here are a few tips to help you keep up with your social media presence:
Make sure you are regularly posting fresh content. Whether it's new blog posts, product updates, or interesting industry news, your followers will appreciate having something new to read or view.
Respond to comments and messages in a timely manner. If someone takes the time to reach out to you, they deserve a prompt response.
Be engaging! Ask questions, run polls, and start conversations.
5. Neglect Your Audience
When it comes to social media management, don't neglect your audience. Your audience is key to your success on social media. Without them, you would have no one to interact with or sell to. Here are a few tips on how to keep your audience happy and engaged:
Respond to comments and messages promptly. No one likes to be ignored, especially by a brand they follow or do business with.
Post interesting and relevant content regularly. If you post the same old thing day after day, your audience will quickly get bored and move on.
Be engaging! This means being active in comments and conversations, not just broadcasting one-way messages all the time.
Seek out feedback from your audience and use it to improve your social media strategy.
Final Takeaways
If you're not diligent, social media management can become overwhelming. However, there are a tonne of platforms, applications, and tools out there today that may help you manage your accounts and reduce some of the needless stress.
You can design a streamlined and successful social media management strategy for any brand if you concentrate on five easy "do's" and "don'ts."