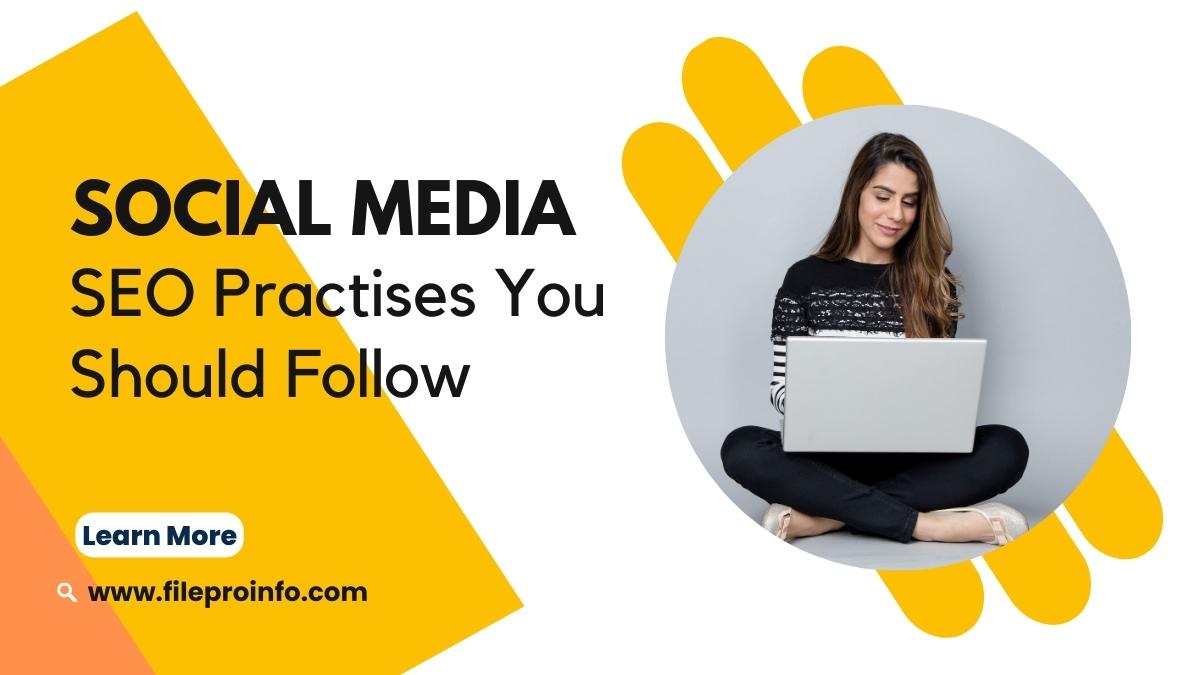 Social media is probably one of the prominent off-page SEO practices of any online entity. It not only gives you a vast array of the audience to work with but also several activities to interact with them.
From optimization to live conversations, there is so much you can do to lure your target audience to your blogs or eCommerce businesses. This is one of the reasons why many steer towards social media when it is about building a reputation for your brands and getting organic traffic.
If you are new to social media and too many optimization tips are confusing you, then we would suggest concentrating on the six given below. They are best for a novice, as well as for someone dealing with a downfall in social media traffic.
Why Choose Social Media
Here is why you should use social media as an off-page SEO technique before anything else.
Vast audience reach.
Everything is under the same group.
Home to all demographics and age groups.
This means personally interacting with the audience.
Receiving direct audience feedback.
Conducting surveys before a launch.
If you do social media right, you cannot only reach your audience easily but also get first-hand feedback from them. If it is getting too overwhelming, take help from excerpts to understand how SEO works.
Social Media Off-Page SEO Practises
Here are some of the off-page practices for social media that you can follow for the best results. These will give you a guide on how to proceed with your social media posts.
Especially if you are someone new to the game and do not know the rules, a good suggestion for a beginner would be to know the rules in social media but make your own rules as well.
1. Post Regularly
The first and foremost for having a successful social media platform is to post regularly, Have a schedule by understanding the most active time of the day for your target audience.
Ensure that the moment your audience opens their social media, your post is the first thing they see. However, this is only possible when you are posting everything. A gap will only push your algorithm further down.
2. Optimize Your Post
Yes, we know optimization is the opposite of creativity. However, you can do both with a balance.
Social media optimization can be done through keywords and hashtags. But do not go overboard with them. After all, it is uniqueness and creativity which will attract and retain.
3. Aesthetics Matter
Aesthetics are the main attraction factor for any social media post. Color codes play an important role in our memory, and if you use color schemes for your feed, your audience is more likely to remember you.
Whatever target audience or genre you are putting the post about, find the trendiest aesthetic and match them to spike interest.
4. Social Media Engagement 
The best part about social media is definitely the engagement. You get first-hand feedback from your potential audience, and listening to their demands helps with conversion.
Here is how you can interact more:
Instagram lives.
Stories on different social media platforms.
Polls & surveys.
Interaction in the comment section.
5. Influencer Marketing
Influencer marketing is the top-tier trend now. Audiences are more interested in understanding how the product works than falling for exaggerated advertisements.
Influencers with a large following have loyal fans who believe in the integrity and credibility of the individual. Hence, would believe in what they are selling, post personal use.
A Global Village!
The term "global village" is getting a new meaning after social media plummeted as the primary communication medium.
Now, people are using it mostly for their digital marketing aspects because social media has the possibility to help you go viral.
Use it wisely, and use it every day!