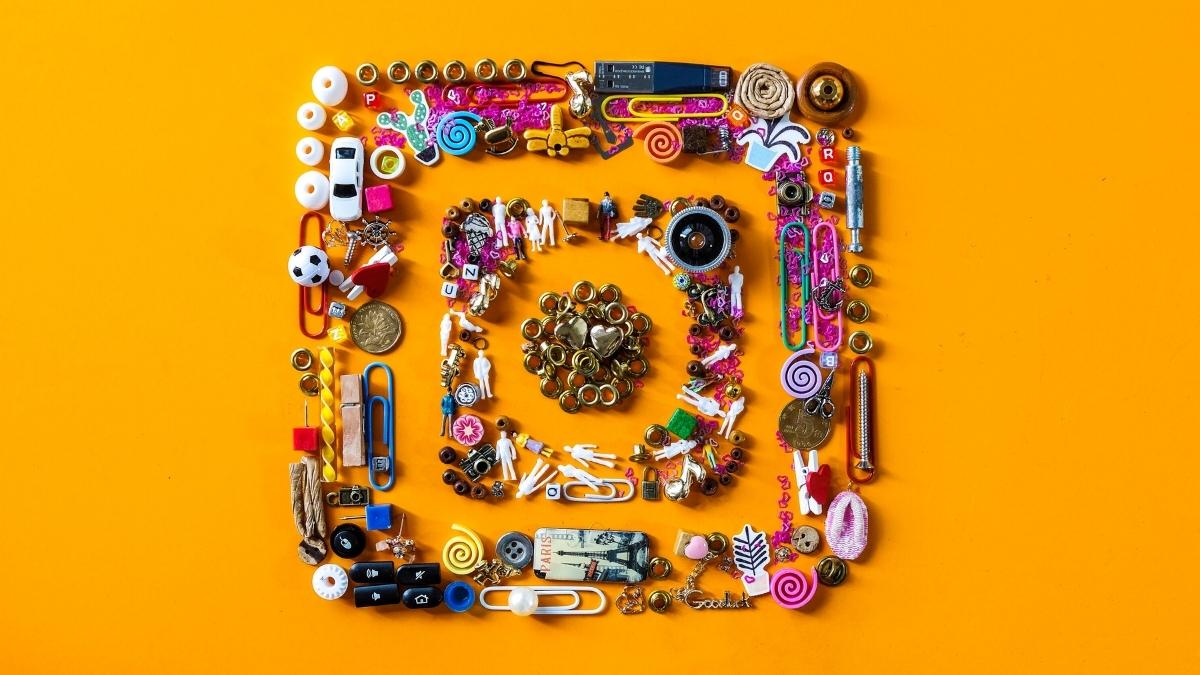 Are you fed up with how quickly social media is evolving? Do the algorithm adjustments leave you feeling disoriented? Consistency is essential as changes happen.
You need to start considering Instagram SEO if you want to increase your reach on the platform. There are particular strategies you may employ to help raise your ranks and visibility, just like with Google or any other search engine.
I'll demonstrate how to enhance your profile and content for increased search engine visibility in this article. You'll be well on your way to expanding your Instagram followers if you stick to this advice.
What Is Instagram SEO?
Instagram is a social media platform where users can post photos and videos. Users can follow other users to receive updates about their lives and activities. As more people use Instagram, businesses have taken notice and started to use it as an advertising medium.
One way businesses can use Instagram engagement is through hashtag marketing. Hashtags are a specific type of hashtag that are used on Instagram to categorize posts by topic. For example, if a business sells shoes, they could create a hashtag for shoe sales on Instagram. When someone posts a photo or video using the shoe sale hashtag, it would show up in the search results on Instagram for people who are following the business's account.
Instagram SEO vs. Search Engine SEO
Instagram and search engines are two different types of marketing, with different goals. While Instagram SEO is focused on improving the visibility of a post's content on the platform, search engine optimization (SEO) is about improving a website's ranking in Google and other major search engines. So, what's the difference between these two approaches to online marketing?
The primary difference between Instagram SEO and traditional SEO is that Instagram focuses on engagement over quantity. In order to be successful with Instagram, you need to create content that engages your followers – whether that means sharing interesting stories, photos, or videos. This type of engagement drives organic traffic to your account and can help improve the visibility of your posts in search results.
Why Is Instagram SEO Important?
Instagram, a popular social media site with over 800 million active users, is an increasingly important platform for businesses and organizations to promote their products and services. The site's vast audience of potential customers lends itself well to online marketing efforts, making Instagram SEO important for businesses of all sizes.
First and foremost, using the right keywords in your account name and profile photo can help you rank higher in search engine results pages (SERPs). Additionally, creating engaging content that appeals to Instagram users – including uploading photos that feature your product or service in a relevant setting – will draw in more followers who may then be encouraged to visit your website or shop on Amazon.
Though no one tactic can guarantee top rankings on Instagram, incorporating keyword optimization into your overall online marketing strategy is likely to result in increased visibility for your brand and better conversion rates on Website visits.
Why Should You Care About Instagram SEO?
Instagram is one of the most popular social media platforms with over 800 million active users. As a result, Instagram can be a great way to connect with customers and drive traffic to your website.
Here are some reasons why you should care about Instagram SEO:
Instagram can be used to promote your brand or product.
You can use hashtags and other keywords to increase visibility for your account.
You can create amazing visual content that will engage your followers.
You can use interesting filters and effects to make your images stand out from the competition.
Best Practices for Improving Your Instagram SEO
Let's look at some top suggestions for expanding your reach. The following nine suggestions will help you with Instagram SEO.
1. Optimize for Search By Interest
Instagram is a visual social media platform that allows users to share photos and videos with their followers. With more than 1 billion active monthly users, Instagram has become an important part of many people's online presences. As such, optimizing your Instagram account for search can be a key factor in improving your overall online presence.
Here are some tips for optimizing your Instagram account for search:
Use keyword-rich titles and descriptions: Make sure all of the text in your titles and descriptions is filled with relevant keywords. This will help boost your search rankings, as well as encourage people who might not have been interested in your content before to take a look.
Use hashtags: By adding relevant hashtags to each of your images, you can help promote them across social media platforms (including Twitter and Facebook).
2. Be Consistent
In order to improve your Instagram account's SEO, it is important to be consistent with the way you post content. By following specific best practices, you can create a positive image for your brand on the popular social media platform.
Keep your posts relevant to your target audience. When creating content for Instagram, make sure that each post is relevant to the followers of your account and the topic of your photo. Avoid posting irrelevant photos or stories that do not relate to any of your followers. This will only serve to decrease engagement and viewership on your account.
Use hashtags consistently throughout your posts. When uploading a new photo onto Instagram, include a few relevant hashtags in addition to the caption. This will help people find and follow related accounts based on their interests while also promoting your own content within the hashtag pool.
3. Be On Brand
Improving your Instagram SEO is important for two reasons: first, it can help you to grow your following and engagement; second, it can help you to rank higher in search results.
To improve your Instagram SEO, follow these best practices:
Use relevant hashtags. When you post a photo on Instagram, include relevant hashtags as part of the caption. This will help people find and explore photos from related topics.
Use keywords in your captions and descriptions. In addition to using relevant hashtags, be sure to include keywords in your captions and descriptions to help people find and discover your content more easily.
Use influencers wisely. When choosing which influencers to feature in your posts, consider their audience and whether they would likely be interested in seeing the content you're sharing.
4. Be Thorough in Your Captions
There are a few things you can do to improve your Instagram SEO, starting with good captioning. Here are eight best practices for improving your Instagram captions:
Use keywords consistently and strategically throughout your captions
Keep your caption length under 70 characters
Use active and passive voice when describing your photo
Use emoticons sparingly
Avoid clichéd or tired phrases
Be clear about what the caption is supporting or promoting
Be sure to tag relevant accounts when possible
5. Be a Real Person
There is no one-size-fits-all answer to improving your Instagram SEO, as the best way to do so depends on the specific needs of your account and business. However, there are a few basic steps that can help you become a more real person on the platform, and these tips can boost your engagement and visibility.
First, make sure all of your content is original. Copying and pasting content from other sources will only earn you negative feedback from followers who may see it as lazy or unoriginal. Instead, focus on writing about topics that arerelevant to your audience. Doing this will show that you're invested in building connections with them and will encourage them to share your posts with their networks.
Second, be consistent with your posting schedule.
6. Use Tools to Improve Your Instagram SEO
Instagram is a great way to share photos and videos with friends and followers, but it can also be used for more professional purposes. By using tools to improve your Instagram SEO, you can increase the chances that your posts will be seen by more people.
One of the most important things you can do for your SEO on Instagram is to use keywords in your captions and descriptions. This will help followers find the posts that are relevant to them, and it will also help you rank higher in search results. Additionally, make sure that your images are high-quality and captioned well. This will also help you rank better in search results.
Another important thing to keep in mind when optimizing your Instagram account is to make sure that you're following other users who are relevant to your niche.
7. Take Advantage of User Interaction
In order to improve your Instagram SEO, make sure to take advantage of user interaction. By using comments, likes, and other forms of engagement, you can create a more engaging account and attract more followers. Additionally, by using hashtags and relevant keywords in your posts, you can help promote your content to a wider audience. By taking advantage of user interaction on Instagram, you can increase your reach and visibility within the social media platform.
8. Have A Measurement Strategy In Place
Instagram has become a popular social media platform for businesses of all sizes to share content and connect with customers. While the platform is free to use, it can be difficult for businesses to get the most out of their account. One way to improve your Instagram SEO is by having a measurement strategy in place. This will help you measure the effectiveness of your marketing campaigns and make necessary adjustments. Additionally, having a measurement strategy will help you avoid wasting money on ineffective strategies. By using strategic measurements, you can ensure that your Instagram account is running as efficiently as possible.
9. Don't Forget The Basics
When it comes to your Instagram account, you need to make sure that you're doing everything possible to improve your SEO. This includes optimizing your images and bios, as well as using keywords in all of your posts.
By taking these steps, you can guarantee that people will be able to find you on Instagram and that they'll be able to see the best of what you have to offer. So don't forget the basics – they're essential for a successful Instagram account!
Conclusion
The foundation of your entire content strategy is SEO. They are connected and essential in our ever-expanding digital world, and that goes beyond just your website and blog. Instagram SEO and the SEO of all other social media sites you regularly use should be considered in this calculation.