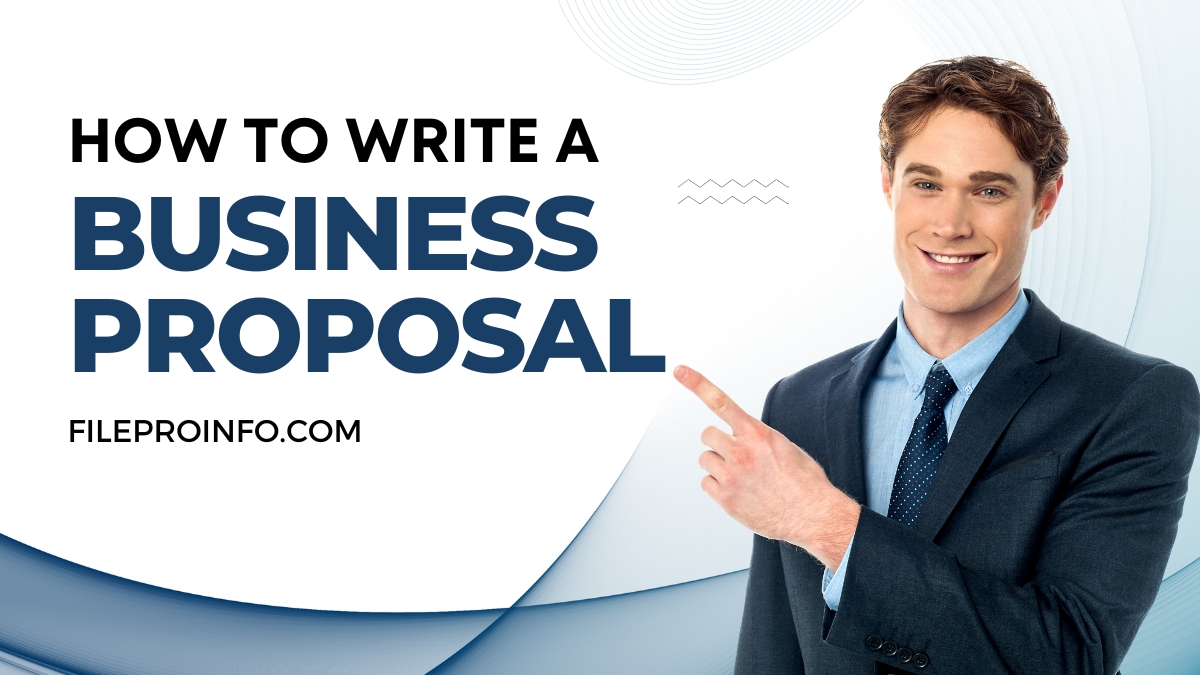 Writing a business proposal is an essential step in the process of securing new clients or partnerships; however, it can be a daunting task to complete. It is important to ensure that your business proposal is well-written and effective to successfully achieve your goals. In this article, we'll provide some practical steps to help guide you in writing an effective proposal. By following these steps, you'll be able to create an informative and persuasive business proposal for potential clients and partners.
1. Understand the needs of your audience:
Writing a business proposal requires a thorough understanding of what your audience needs. Knowing the prospective client's industry, goals, and challenges will help you create an effective and customized proposal. To get to this level of understanding, it is important to ask questions that go beyond basic information about the project and its timeline. Asking questions about your audience's motivations, expectations and requirements help you craft a proposal that speaks directly to their situation.
In addition to interviews or surveys with potential clients before writing the proposal, research can also be very helpful in gaining insight into the target audience industry sector, trends and competitors. This can give you valuable reference points for outlining how your solution fits into their existing environment and context. Understanding the needs of your audience before crafting a business proposal will help ensure that it addresses those needs effectively from start to finish.
2. Use a clear and professional format
It is essential to use a clear and professional format so that the reader understands what you are proposing.
Begin by introducing yourself and your company, followed by a brief description of the services or products that you offer. Next, provide examples of how your services or products will benefit the potential client. Be sure to include any facts and figures that can back up your statements, such as customer testimonials or case studies.
Finally, explain why they should choose you over other competitors in the same field. Include any promotions or discounts that may be offered to sweeten the deal for them. Make it easy for them to understand why they should accept your proposal by including visuals such as infographics or diagrams whenever possible.
3. Use persuasive language
It's the key to convincing potential clients to invest in your services and products and will serve as a reference point for the entire duration of your project. To craft a persuasive business proposal, it's important to use powerful language that will make an impression on readers.
The most effective way to write persuasively is by using strong adjectives and adverbs, clear examples, vivid metaphors, and confident declarations. Introduce your argument with phrases like "It's easy to see why" or "By utilizing this strategy" as they compel readers to stay engaged in your message. Additionally, give evidence-based descriptions of results that you anticipate from implementing the proposed solution; these details provide tangible proof of the value that you are offering potential clients.
4. Include a clear call-to-action
But, with the right guidance and instructions, it can be easier than you think. By including a clear call-to-action in your business proposal, you will be able to show the reader the purpose of your document, as well as why they should read it.
Call-to-actions are statements that prompt the reader to take immediate action. When writing a business proposal, you should include a call to action for the reader to understand what is expected of them. This can range from signing off on an agreement or investing funds into something discussed in the document. By making this clear to readers upfront, you will make them more likely to act upon what is asked of them.
5. Proofread and edit
Proofreading and editing are crucial parts of the writing process to make sure your work is accurate and error-free. If you want to write a business proposal that stands out, it is essential to spend time proofreading and editing your work.
When proofreading, you should read through the document carefully, checking for any spelling or grammar errors. Make sure all words are spelled correctly and all sentences have proper punctuation. Also, look for any typos where one word may be accidentally replaced with another similar-sounding word. After reading through the entire document, check any facts or numbers included to ensure they are correct before sending out your business proposal.
Editing also plays an important role when writing a business proposal as it allows you to refine your ideas further and make them clearer for readers.
6. Include all the necessary information
Crafting a well-written and persuasive proposal can help entrepreneurs secure the funding they need to get their projects off the ground. Additionally, strong proposals allow businesses to build relationships with potential partners and customers.
Before getting started on writing a business proposal, it's important to understand the purpose of the document. A good business proposal should explain why an organization is seeking out new investors or customers, provide background information on its operations, and outline how funds will be used. It should also illustrate why an organization is uniquely suited to meet the needs of its target audience or customer base.
To write an effective business proposal, entrepreneurs need to demonstrate their knowledge of their industry as well as their understanding of potential partners' objectives and needs.
Here are a few additional tips for writing a successful business proposal:
7. Use visuals
When writing a business proposal, using visuals can help you to communicate your ideas more clearly. Visuals can empower your writing by providing readers with an easier way to understand the content of your proposal. Images and diagrams can be used as a means of demonstrating or explaining the information that would otherwise be difficult or time-consuming to include in the text.
Using visuals may seem intimidating at first, but there are many ways to incorporate them into your business proposal. You could use charts and graphs to present data effectively, add images related to the topics discussed to provide context, or create a visual timeline that outlines the events associated with certain projects. All of these approaches will help engage readers in understanding the concept behind what you are proposing. Additionally, visuals can speak louder than words when it comes to conveying complex concepts quickly and effectively.
8. Provide evidence
It allows you to clearly articulate your ideas and goals, explain the potential benefits of your project, and provide evidence that it can be successful. A well-crafted business proposal should be concise yet comprehensive, clear and easy to understand, and most importantly – specific to the needs of its intended audience.
The most effective business proposals will include evidence that supports each point made in the proposal. This could include financial data such as revenue projections or cost estimates, or qualitative evidence from industry experts or customers who have already tested out the proposed solution. Supporting data helps to demonstrate that there is real potential for success in implementing this project. Furthermore, it builds trust with stakeholders and investors by providing proof that your concept works rather than just stating what could happen if it does come to fruition.
9. Show understanding of the industry
It is important to provide a clear overview of the services you offer, including specific details about how your services will benefit them.
When writing a business proposal, it is important to ensure that all relevant information is included. You should include background information on the company or organization, detailed descriptions of the products or services being offered, pricing structures, estimated timelines for completion, and other terms and conditions associated with the project. Additionally, it is also beneficial to include details on why your services stand out from those offered by competitors and why they should choose your company over others in the industry.
10. Be specific
Knowing what should be included in the document and understanding the purpose of the proposal are essential elements that will help you create an effective and persuasive piece of writing. A well-crafted business proposal has the potential to open doors, create opportunities, and even secure funding for your business venture.
A business proposal typically includes your company's background information, as well as details about the project or service you are offering. It should also include a timeline of key deliverables along with costs associated with each task. Make sure to clearly define goals and objectives so there is no confusion between both parties involved in the project. Additionally, attach any relevant documents such as financial reports or other research materials that may support your proposition.
11. Follow the guidelines
When crafting your proposal, always make sure to follow any guidelines provided by the company or individual you are proposing to. This will ensure that all aspects of the project are covered in detail and avoid unnecessary delays.
A well-crafted business proposal should explain why you're the right choice for the specific project. Showcase previous relevant work done and demonstrate how this could be implemented into the current project being proposed. Additionally, include estimated costs and timelines so that clients know what they would need to commit financially as well as how long it is expected for the project to take from start to finish.
Be sure that your proposal clearly outlines your goals and objectives regarding this particular endeavor as well as a clear plan of action on how you propose on achieving said goals.
12. Customize
Tailoring your proposal to the specific project or opportunity you are presenting is key to ensuring success. You should avoid using a generic template as this may not give the right impression of your skills and capabilities. Instead, put time into researching and understanding the project before you start writing your proposal.
By customizing your proposal, you will demonstrate that you know what is expected of you and how best to approach the project. Ensure that all aspects of the brief are addressed including technical requirements, timeline, and budget expectations. Consider what kind of solutions would be best for the customer's needs and include detailed information about why these solutions are suitable for them. This will help make sure that your bid stands out from any competitors.
13. Follow-up
After you've taken the time to craft an impressive, well-written proposal, however, it is important to follow up on it. A polite follow-up helps show that you are genuinely interested in the potential client or employer and allows you to address any questions they may have about your proposal.
It is recommended that you wait one week after submitting your proposal before sending a follow-up email or making a call. This gives them plenty of time to go over your information and consider the deal further. When reaching out for a follow-up, ensure that you explain why you are contacting them again and provide any additional information they may need.