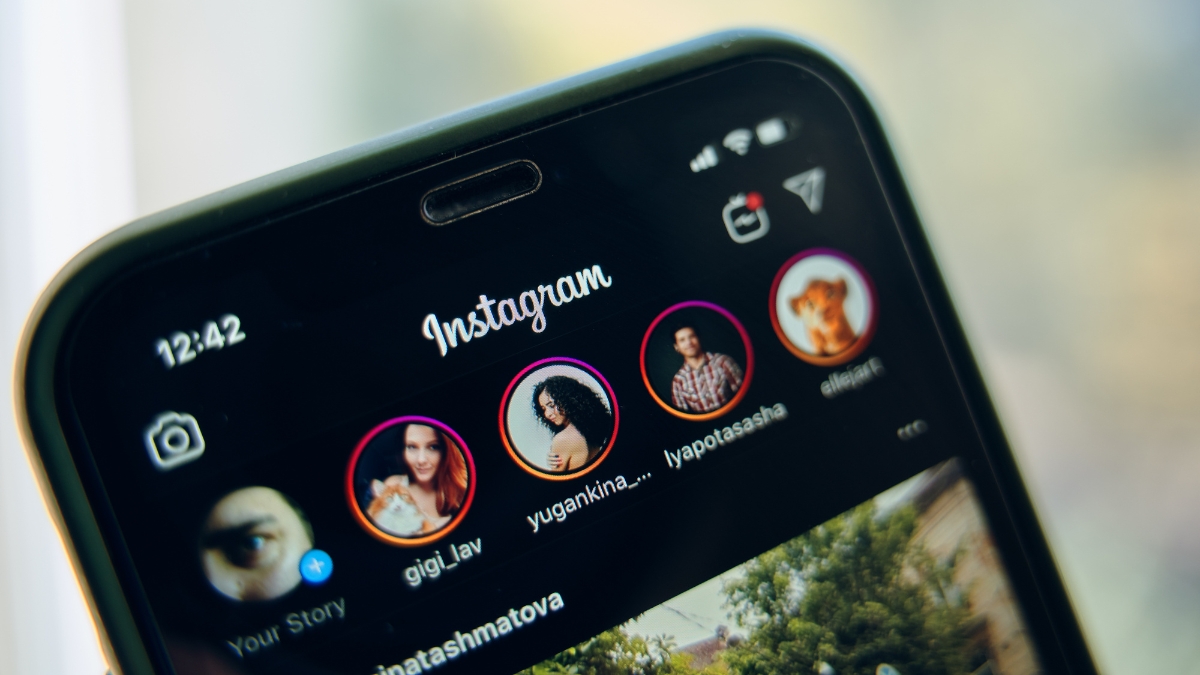 Instagram is a social networking site that promotes products through photo sharing. In 2016, the Stories feature was introduced, and it soon gained popularity. Instagram Stories garnered more than 400 million users in the first two years after it was made public, and the numbers are still growing.
A whopping 62% of users admitted that seeing a particular product or brand in Instagram Stories piques their interest. In 2021, 80% of all web traffic in Instagram Stories will be video, according to semrush.com.
If you want to compete with your rivals as a business owner, you must improve your game when it comes to Instagram Stories. And your Instagram Stories become even more potent when you truly understand the emotions of your viewers. The strategies listed below will help you grow your Instagram Stories audience.
1. Encourage Your Followers to Feature Your Products.
As a business owner, you always want to be finding new ways to grow your audience and reach more potential customers. And with over 500 million daily active users, Instagram is a great platform to do just that.
One way to get more eyes on your products is to encourage your followers to feature them in their own Instagram Stories. This is a great way to get free promotion and reach a whole new group of people interested in what you offer.
2. Curate Multiple Stories for Your Highlights Section.
As an Instagram user, you likely already know about the Highlights section on your profile. This is a great place to showcase your best content and help new followers get to know you better. But did you know that you can use Highlights to tell multiple stories?
With a little planning, you can curate a selection of Highlights that each focus on a different aspect of your life or business. For example, if you're a travel blogger, you could have one Highlight for your favorite destinations, one for tips and tricks, and one for behind-the-scenes photos.
Not only will this help you build a stronger connection with your audience, but it will also make your profile more visually appealing and easy to navigate. So what are you waiting for? Start planning your multi-story Highlights today!
3. Engage Your Audience with the Poll Feature.
If you're looking for a way to engage your audience and get them involved in your content, then you should check out the poll feature on Instagram Stories. This is a great way to get people's opinions on various topics, and it can also help you build up your audience by getting people to share their thoughts and views on your content.
To use the poll feature, simply create a new story and add a question that people can answer with either a yes or no. Then, add the poll sticker to your story and watch as people start voting. You can even see how people are voting in real-time, so you can see what kind of impact your poll is having.
This is a great way to get people talking about your content and to get them more involved with what you're posting.
4. Run Ads to Promote Your Stories.
As a new writer, it can be not easy to build an audience. But with the help of Instagram stories, you can start promoting your stories and building a following.
Instagram stories are a great way to connect with your audience and promote your work. Using hashtags, you can reach a wider audience and get your stories in front of more people. And by running ads, you can target specific audiences and get your stories in front of even more people.
So if you're looking for ways to promote your stories and build your audience, consider running ads on Instagram Stories, it's an effective way to reach more people and get them interested in your work.
5. Include Hashtags in Your Instagram Stories.
Hashtags are a great way to build your audience on Instagram. By including hashtags in your stories, you can reach a wider audience and get more people interested in your content.
When using hashtags, be sure to use relevant and popular ones that will help you reach your target audience. You can also create your hashtag to promote your brand or business.
Including hashtags in your Instagram stories is a great way to reach a wider audience and promote your content. Be sure to use relevant and popular hashtags to maximize your reach.
6. Use Videos in Your Stories.
Instagram Stories are a great way to connect with your audience and build your brand. Videos are a powerful tool that can help you tell your story and engage your audience. Here are some tips on how to use videos in your stories:
Use videos to introduce yourself and your brand. Explain who you are and what you do in a short video. This is a great way to engage with potential customers and followers.
Use videos to show off your products or services. Give potential customers a glimpse of what you have to offer by sharing a video of your products or services in action.
Use videos to share behind-the-scenes content. Your audience will love getting an inside look at your business. Share videos of your team in action, or give them a sneak peek of new products or services that you're working on.
7. Display Your Personal Stories.
Instagram is one of the most popular social networking platforms with over 1 billion monthly active users. And with 80% of those users being from outside the US, it's no wonder that Instagram is a powerful platform for businesses and individuals alike.
If you're looking to build your audience and engage with your followers, then you should be using Instagram Stories. Here's why:
Instagram Stories are a great way to show your personality and connect with your followers on a more personal level. By sharing stories about your life, interests, and experiences, you'll be able to build a deeper connection with your audience.
Plus, Instagram Stories are highly engaging. One study found that they're viewed by over 500 million people every day! So if you want to reach a large number of people with your content, then Instagram Stories is the way to go.
8. Contact Influencers.
Are you looking to build your audience on Instagram? If so, you should consider using Instagram Stories. By reaching out to Instagram influencers and collaborating with them, you can greatly expand your reach and get your Stories seen by more people.
Here are a few tips for how to contact influencers and get them to work with you:
Do your research and find influencers who align with your brand.
Reach out to them via direct message or email and explain what you have in mind.
Be polite and professional, and offer something of value in return for their help.
If they agree to collaborate, be sure to follow through and deliver on your end of the bargain.
By following these tips, you can develop relationships with influencers that will help you build your audience on Instagram.
Build Your Audience With Instagram Stories.
Instagram Stories are a great way to connect with your audience and build relationships. Here are a few tips on how to use them effectively:
Be genuine and authentic. Your audience wants to see the real you, so don't be afraid to show your personality.
Share behind-the-scenes content. People love getting a sneak peek into what goes on behind the scenes of your business or life.
Use engaging visuals and video. The more visually appealing your Stories are, the more likely people will watch them.
Keep it short and sweet. No one wants to watch a long, drawn-out Story. Keep yours concise and to the point.
Use calls to action. Encourage your viewers to take action, whether it's following you on another social platform or signing up for your newsletter.