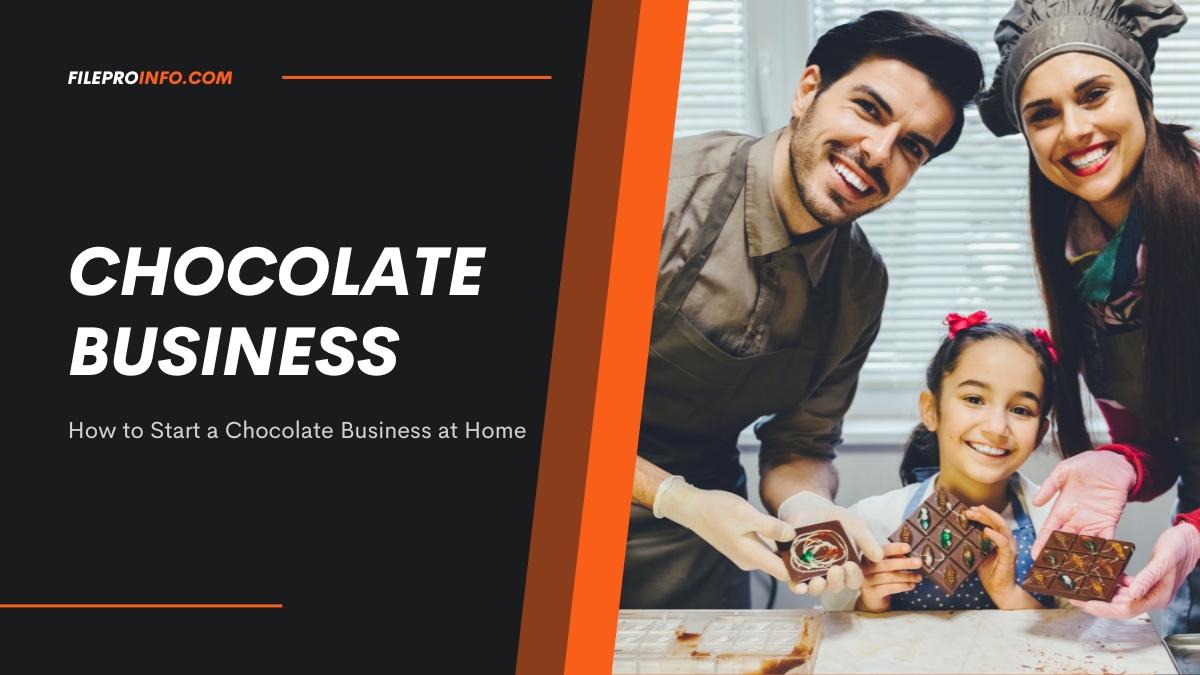 Are you a budding entrepreneur with a sweet tooth? If so, have you ever considered starting your own chocolate business at home? While it may seem like a daunting task, starting a chocolate business from the comfort of your home is quite simple. With the right ingredients, equipment, and knowledge, you can be selling delectable homemade confections in no time. This article will provide an overview of what it takes to start a successful chocolate business at home.
1. Research local competitors
Starting a chocolate business at home can be an exciting way to get into the food industry. However, before taking the plunge, it is important to know what kind of competition your business may face. Researching local competitors can help you decide whether there is enough market potential for your business and if you have any advantage over them.
Fortunately, researching local competitors isn't too difficult. Start by searching for similar businesses online and take note of their offerings and pricing models. If possible, also visit their physical stores or order their products online to gain insights into their customer experience and product quality. Additionally, ask friends or family who live in the area about any other chocolatiers they know of that may not be listed online yet.
2. Pick a chocolate niche
Before diving in, it's important to select a niche that will help you stand out in the market and appeal to consumers. Here are a few tips for finding the right niche for your homemade chocolates.
Begin by researching popular types of chocolate products on the market today. Chocolates come in all shapes and sizes, from truffles and barks to molded treats and cake pops. Think about which types of chocolates you enjoy making most, or what unique recipes or ingredients could set your product line apart from other brands. Consider trends that customers might be interested in such as vegan options or sugar-free offerings.
3. Build a chocolate business plan
With the right planning, passion, and commitment you can turn your passion into a successful business. There are several key steps to building a business plan for your chocolate enterprise such as determining the type of product you want to create, setting goals and objectives, creating financial projections, and marketing strategies, and more.
Having a solid business plan will help guide you in making decisions about what types of chocolates you'd like to pursue, whether it's handmade truffles or chocolate bars. You also need to decide on pricing structures for your products so you can accurately project costs and earnings within your budget. Additionally, it's important to research potential competitors in the area who provide similar services so that you can stand out from other businesses in the same market space.
4. Choose a name
One of the most important steps in beginning any business is choosing a name. Choosing the perfect name for your homemade chocolate business can be an exciting moment or a difficult decision depending on your inspiration. It's worth taking the time to consider all of your options before jumping into creating logos or branding materials as this could save you time and money down the road. Here are some tips to help you choose the right name for your new chocolate business.
First, consider words that are related to chocolate such as cocoa, truffle, mousse, cream, bar, etc., as these can give customers an idea of what they will find when they order from you.
5. Get an LLC & register your business
If you've been dreaming of starting your own chocolate business from home, then the first step is to form an LLC. An LLC (Limited Liability Company) limits your liability and protects your assets in the event of a lawsuit or other legal action against your business. It also makes it easier to manage finances and taxes. Creating an LLC will help you establish credibility with banks and other business partners, as well as give you a professional platform to launch your dream venture.
One of the benefits of forming an LLC is that the owners are not liable for debts incurred by their company – meaning, creditors cannot seize their assets to pay off debt.
6. Purchase equipment
With the right equipment, you will have the tools to create artisan chocolates in your kitchen. Purchasing quality equipment for your home chocolate business is an important part of this process.
When selecting equipment for making chocolates, it is essential to purchase items that are high quality and reliable. Look for products that are durable, non-toxic, heat resistant, and easy to clean. Some key items you should invest in include a chocolate tempering machine or melanger, dipping tools like molds, measuring cups and spoons, kitchen scales, food thermometers, and waxed paper sheets. Consider also buying stainless steel mixing bowls as well as pastry bags or syringes to decorate your finished pieces with flair.
7. Pick a great location
However, it is important to pick the right location for your business to ensure that you get the most out of your venture. The best location for starting a home-based chocolate business should provide easy access to local customers, have adequate space for production and storage, and be affordable.
When selecting a great place to start your chocolate business, consider factors such as zoning requirements and proximity to potential customers. Zoning regulations will determine what type of activities can take place in the area so it is important to familiarize yourself with these rules before you begin. Additionally, if you choose a spot that is too far away from other businesses or people, you may not have as many customers or opportunities available as those who are located closer together.
8. Launch a website
Launching a website is one of the most important steps when starting a business from home. If you're looking to start your own chocolate business, creating a website should be at the top of your list.
A successful online presence can help you reach customers who may not have known about your product or service otherwise. Additionally, having an online presence helps build brand recognition and trust with potential customers. It's also essential for connecting with key partners and developing relationships with other businesses in the same industry.
Having an effective website is one of the best ways to get started when launching your own chocolate business from home – it allows you to showcase products, engage with potential customers, and track sales data all in one place. Creating a website requires some upfront work, but it's worth taking the time to ensure that everything runs smoothly before launch day!
9. Create your marketing strategy
It requires careful planning, however, to ensure success. The first step is to create your marketing strategy. A successful marketing strategy should have clear objectives, a target audience, a budget, and a timeline for implementation.
When creating your marketing strategy, it's important to consider how you will reach potential customers. For example, identify which channels – such as social media or email campaigns – are most likely to be effective in reaching your target audience. You should also decide on the type of content that you want to produce and develop a plan for distributing this content across different channels. Additionally, consider whether you want to focus more heavily on online or offline methods of promotion such as tradeshows or print advertising.
10. Host a grand opening
Whether you're opening a retail store, restaurant, or other business venture, making sure your grand opening goes off without a hitch is essential. A successful grand opening can be the start of big things for any new business and help you attract customers and make money.
If you are looking to start your own chocolate business at home, hosting an unforgettable grand opening is the perfect way to get your entrepreneurial dreams off on the right foot. From creating unique promotional materials that will draw in potential customers to offering free samples of your delicious treats, here are some tips on planning the perfect grand opening event for your homemade chocolate business.
First and foremost, come up with eye-catching invitations that will entice people to attend.