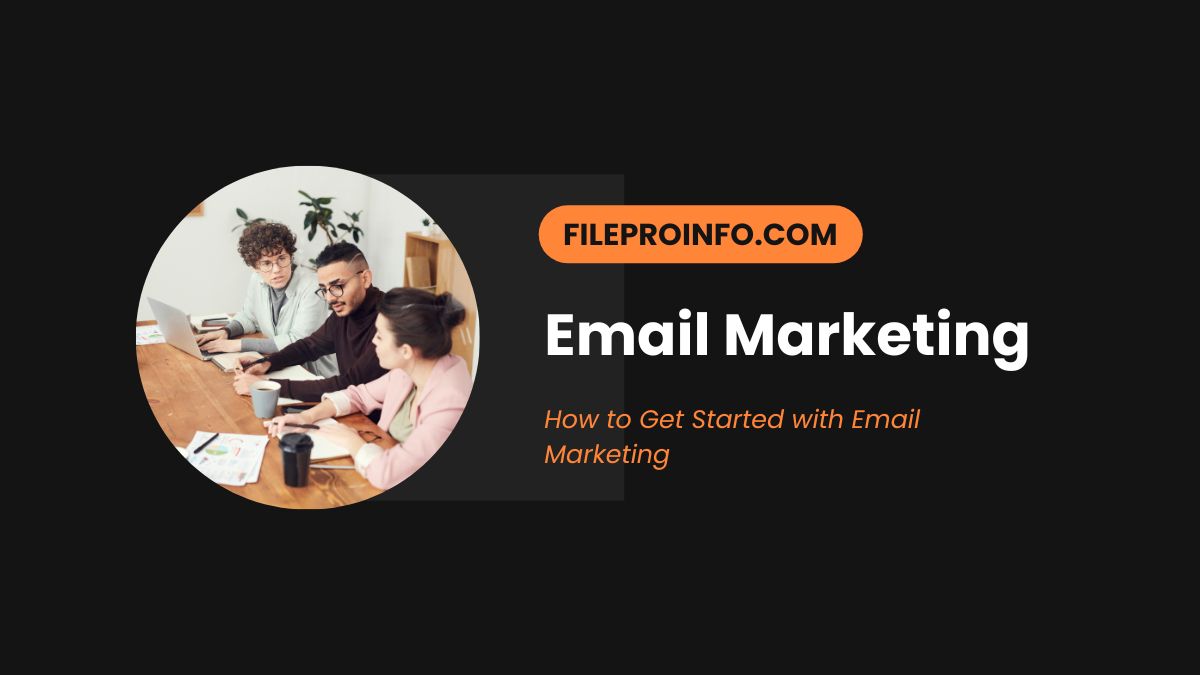 Email marketing is one of the most effective ways to reach and engage with your customers. This type of marketing is cost-effective and can yield great results when done correctly. If you're looking for ways to get started with email marketing, this article will provide you with all the information you need to know. From understanding your customer base and setting up a system to creating campaigns and measuring success, this guide will equip you with all the tips and tricks necessary for successful email marketing.
1. Decide How You Plan to Use Email Marketing
Email marketing is an effective way to reach current and potential customers. With the right strategy, you can target specific groups of people by segmenting your list, personalize messages for better engagement, and track results with analytics. If you're ready to get started with email marketing, there are a few steps you need to take to get the best results possible.
First, decide how you plan on using email marketing in your overall strategy. Are you looking for more leads or trying to increase brand awareness? This step will help determine the types of emails you should be sending and when they should be sent. It also helps narrow down who should receive them so that each message is catered specifically to their needs as well as your business goals.
2. Pick an Email Marketing Tool
Pick an Email Marketing Tool to Get Started with Email Marketing
Email marketing is a great way to reach out to potential or existing customers and create successful, lasting relationships. But with so many email marketing tools on the market, it can be hard to decide which one is right for you. Here are some helpful tips that will help you pick the right email marketing tool for your business.
Start by evaluating your current needs and goals. Ask yourself whether you need something simple like a newsletter subscription service or a more complex system with advanced features like automated workflow and behavioral targeting. Once you have identified your needs, research available solutions and compare them against each other based on pricing, ease of use, customer support, integrations, scalability, and more.
3. Build a List
Email marketing is a great way to make sure your message reaches potential customers and keeps existing ones engaged. If you're new to email marketing, it can be daunting trying to get started. Don't worry – building an effective email list doesn't have to be difficult! Here are some tips on how you can get started with email marketing and build a list of interested readers.
First, identify the type of content that your readers would most enjoy receiving. Then create an opt-in form on your website or blog where visitors can enter their name and email address in exchange for helpful downloads or other valuable content. Make sure that you offer something worthwhile in return for their personal information so that they're motivated to sign up for your emails. You can also encourage people to join your mailing list by offering discounts or exclusive offers from time to time.
4. Compose Your Messages
Are you ready to get started with email marketing, but don't know where to begin? Compose Your Messages is here to help. We provide the tools and resources necessary for businesses of any size to launch an email marketing campaign successfully.
Our easy-to-use software allows users to quickly compose messages that are tailored specifically for their target audience. With our drag-and-drop editor, creating beautiful emails takes no time at all! Plus, we offer a variety of templates that can be customized according to your branding and message needs.
Compose Your Messages also offers a wealth of other features including detailed analytics, automated delivery scheduling, and A/B testing capabilities. Take the first step on your email marketing journey with us today!
5. Send Email Messages
Email marketing is an effective tool for businesses to quickly reach large numbers of customers. It enables companies to build relationships, increase sales, and drive customer loyalty. Getting started with email marketing is easy and can be done in a few simple steps.
The first step in getting started with email marketing is to create an account with a reputable email service provider. Whether you choose a free or paid option, make sure the provider offers features such as list segmentation, automation tools, analytics tracking, and reporting capabilities that fit your needs.
Next, create an engaging email template that has logos and colors consistent with your brand identity. Make sure it's optimized for mobile devices since many people now open emails on their smartphones or tablets. Finally, establish rules regarding how often you send out messages so customers don't feel overwhelmed by too much content.
6. Review Reports and Tweak Processes
Getting started with email marketing is a process that should be taken seriously. It's important to review reports to accurately measure the success of any campaigns and tweak processes as needed. Reports are essential for understanding various metrics, such as open rates, click-throughs, unsubscribes, and more. Taking the time to analyze this data can help marketers make informed decisions about their strategies to create successful campaigns. Additionally, regular reviews help marketers identify potential weaknesses or areas needing improvement so they can make tweaks quickly and effectively.
A common practice among email marketers is recognizing what works well and what doesn't so they can adjust their processes accordingly. For instance, if test emails reveal certain kinds of content perform better than others do during a specific time frame then it may be beneficial to focus on creating similar content types at similar times in the future.
7. Grow Your List
Email marketing is one of the most powerful tools in a business's arsenal. It allows you to stay connected with customers and build relationships with potential ones. Plus, it can be automated so that your contacts receive regular updates even when you're away from your computer. If you want to get started with email marketing, here are some tips on how to grow your list quickly.
Firstly, include an email sign-up form prominently on all of your online pages and blogs. Make sure that it's easy to find and understand – give visitors an incentive for signing up such as exclusive discounts or content. You should also encourage people to join by mentioning it in any ads or social media posts that you put out there.
8. Perform List Hygiene
Performing list hygiene is key to getting started with email marketing. It can be a time-consuming process, but it's necessary for ensuring that your messages reach the right people and get the best results. List hygiene involves cleaning up and organizing your contact list, removing duplicate contacts, opting out inactive users, and segmenting contacts based on interest or demographics.
It's important to clean up your list before you start sending emails to maximize the effectiveness of your messages. By taking some time to do a thorough check-up of your list, you can ensure that the emails you send are relevant and interesting for all contacts on the list, so they remain engaged with your content and increase their chances of clicking through.
9. Segment Your List
Email marketing can seem daunting, but segmenting your list is an excellent place to start. Segmenting allows you to tailor emails to specific groups of customers or prospects based on characteristics like location, age, gender, or purchase history. By using segmentation you can improve the relevancy of your messages and ensure that each user receives content that best meets their needs.
With segmentation you don't have to worry about alienating subscribers who are not interested in certain topics; instead, you can send targeted emails by the group. This helps increase open rates, reduces unsubscribe requests, and attracts more qualified leads with relevant offers that they may be more likely to act upon. It also helps save time by eliminating the need for manual sorting and filtering of contact lists – all the work is done automatically!
10. Automate
Email marketing has become an important tool for businesses all over the world, but getting started can be daunting. Automating your email campaigns is a great way to get up and running quickly and efficiently. Automation allows you to set up triggers, create drip campaigns, and send out emails on auto-pilot so that you don't have to worry about manually sending out emails every single time.
With automation tools such as MailChimp or Constant Contact, it's easy to get started with automated email marketing. You can quickly create segmented lists of contacts, define your messaging goals, design an email template that matches your brand aesthetic, and set up automated triggers based on user behaviors like opening or clicking links in emails. Plus, you'll also get detailed analytics so you can track performance and make adjustments as needed.