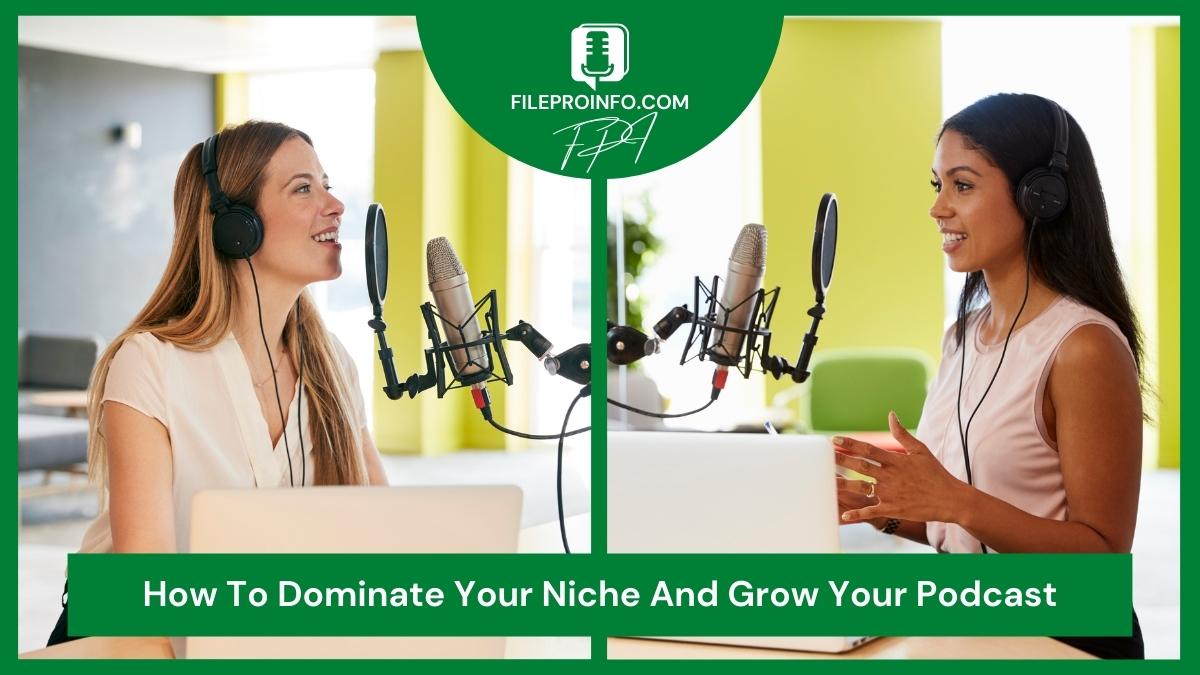 The majority of people who start a new podcast focus on creating content and launching the podcast. However, there are several steps to launching a successful podcast, as well as numerous details to keep track of as you get started.
The following steps should be on your radar if you want to get the best results:
Getting your "ideal listener avatar" hook and concept down pat
Putting Your Show Together and Naming It
Starting the podcast with the appropriate categories
Increasing podcast listenership quickly
Keeping listeners engaged and ascending
Keeping track of these details will ensure that you get off to the best possible start in the podcasting world and stay on track for long-term success. However, each of these steps must be carried out in such a way that your exposure and the interest of your intended listeners are maximized. With that in mind, how can you make sure that the content you deliver piques people's interest and attracts the people who need to hear your voice?
Let's take a look at a few details that, when done correctly, can mean the difference between speaking into the void and reaching the masses.
Consider the possibilities
Instead of trying to imitate someone else's style or content, respect your own. You have a distinct voice and viewpoint that you believe should be heard; otherwise, you wouldn't be starting a podcast. In the world of podcasting, the status quo has no place. With that in mind, you'll want to use your imagination when thinking about your content and how you want to present it. Being authentically you will never go wrong.
Ascertain that your podcast is in line with your objectives
You should ask yourself a few questions to help you focus your podcast. What prompted you to start a podcast? Is the podcast your source of income or are you using it to promote another business? What do you want to get across to your audience? Your content will be more aligned with your objectives if you have a clear understanding of your goals. Make a list of what you want to achieve and think about how your ideas and plan will work together to achieve your goals.
Allow people to learn about your podcast by allowing them to listen to it
The most difficult aspect of creating a podcast is attracting an audience. It used to be possible to grow a podcast audience through social media, but that is no longer the case. The competition has become fierce in recent years, and sites like Facebook and Instagram are no longer your best bet for finding dedicated listeners. So, while using social media to raise awareness is important, don't expect it to result in increased engagement.
So, what is the social media alternative? Paid promotion. Paid advertising is the best way to build your brand and listener base, though this may not be the advice you were hoping for. Paying for promotion, on the other hand, does not have to be expensive; there are numerous advertising plans available that will fit any budget. You can gain access to the listeners you deserve with a small investment in yourself.
Podcast Addict is currently one of the best advertising opportunities available. Podcast Addict is an app for podcast fans, and you can advertise on it for as little as $25 per month. As people search the app for the content they want, this type of advertising will push your podcast to the top of the list. Despite the fact that it will appear as a paid advertisement, it will undoubtedly bring your podcast to the attention of those who want to hear what you have to say and assist you in building a loyal audience. The bottom line is that paid advertising is the most effective way to launch your podcast.
Learn more from business and read How to Start a Podcast.